After my divorce, I was a single mom petrified about the single part. Everyone made me feel like I was supposed to dread it. However, it was actually pretty awesome.
While I did go on to get remarried and have a second chance at love, being single in my 30s was liberating. It gave me the opportunity to truly get to know myself outside of being someone's wife.
I also got to soak in so much one-on-one time with my daughter which made our bond even stronger than it was.
As I talk to more people who have gone through divorces in their 30s and 40s and we share our experiences, the wins of being single shine pretty damn bright.
Here's a short list of my favorite single life highlights from my own conversations with those who leaned into it and saw the positives instead of shriveling up like a shrew.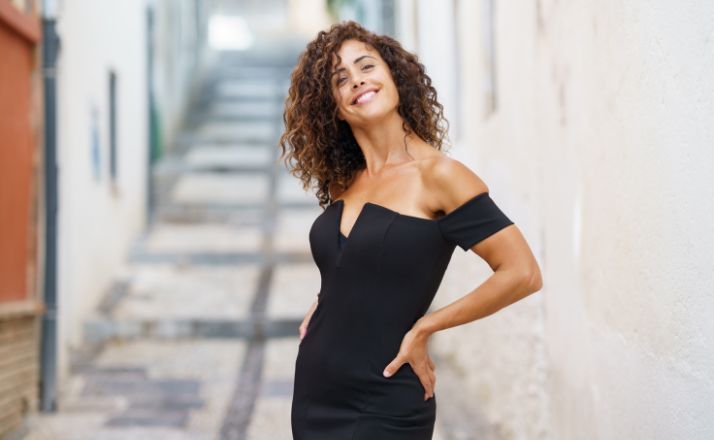 Au revoir to holding in farts or burps.
Suck it, Valentine's Day.
The toilet seat (and lid) can stay down or up. Live your life.
Shave whatever you want, wherever you want, whenever you want.
Goodbye to elaborate meals served at a dining room table with real silverware. Go ahead and gorge on chips and queso while standing over the counter if you want.
Adios, compromise. Watch whatever you want whenever the hell you want. You own the remote now.
Gone is the drudgery of in-law gatherings filled with painful conversations about Uncle Marvin's sciatica and Cousin David's stupid Ferrari. At least your family is sane.
No need to shove in earplugs and bury your head in a pillow to escape the relentless cacophony of snoring coming from the person next to you.
Sayonara to your partner's high school reunions where all they do is talk about how unbelievably awesome they were in high school . . . like 30 years ago.
Give a big middle finger to tenuous conversations about where to eat or what movie to see.
You don't have to deal with disappointment from a partner who falls asleep on the couch 5 minutes into watching a movie.
No more fighting over what time you're leaving for the airport because you like to get there early, and they like to run to the gate like a psychopath as if their life depends on it.
Farewell to settling just to avoid being alone.
No need to bang your head against the dashboard when your partner was in charge of the music. No more Nickelback singalongs for you!
You don't have to pander to your partner like a prison warden to get furloughed for a night out with your friends.
Arrivederci to picking just one side of the bed. Switch it up or even go full starfish. You own that bed. The whole damn thing.
Ciao to arguments about what temperature the thermostat should be.
Now you can say HELLO to doing ALL THE THINGS on your own terms. Soak up the true perks of singledom. Live it up!