When I was little, I feasted on the most divine chocolate known to woman, man, or child.
A friend of the family owned a small chocolate company called Sweet & Sassy Candy Shoppe, nestled on the coast in Kennebunkport, Maine.
Their chocolates were handcrafted to gourmet perfection.
When they closed the store and moved out of state, I thought I would never taste chocolate so heavenly again. And I hadn't, for years…until a package arrived in the mail from Chuao Chocolatier.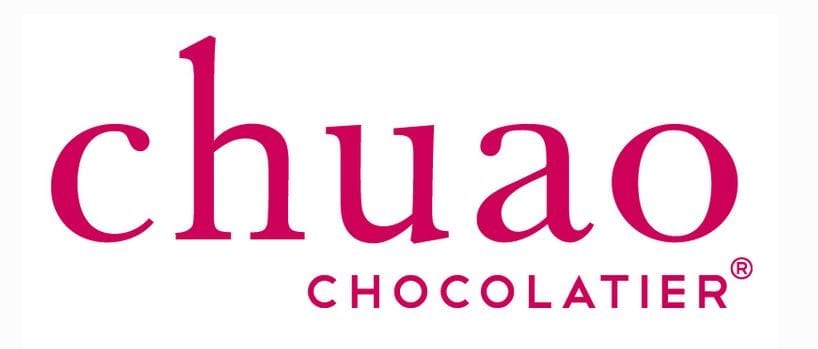 Inside were four chocolate bars of different varieties including:
Sweet & Salty: A touch of sea salt swirled in creamy milk chocolate.
Honeycomb: Luscious amber honey, caramelized into crisp bits and enrobed in dark chocolate.
Potato Chip: Crisp kettle cooked potato chips and a hint of sea salt, mix and mingle in milk chocolate.
Pretzel Toffee Swirl: Crunchy mini pretzels and buttery toffee dance in dark chocolate.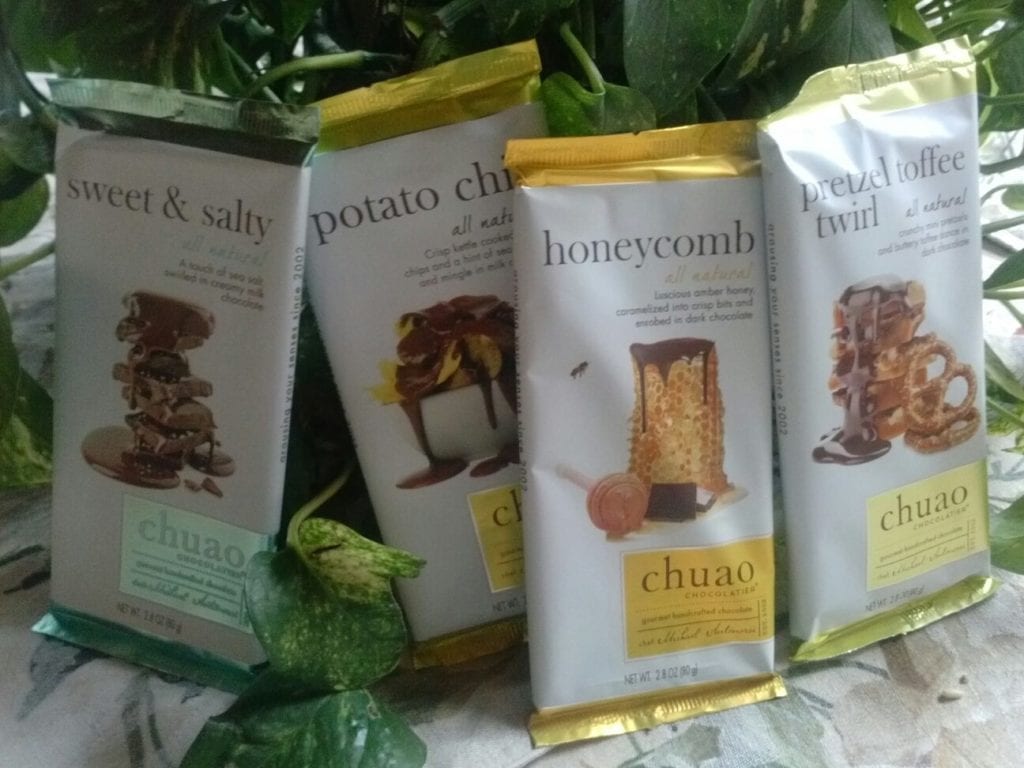 I have to admit, there's a little heaven in every bite of Chuao chocolate.
My favorite was honeycomb, as I am a huge fan of honey and dark chocolate. The combination was mouth thrilling! I also enjoyed Sweet & Salty, which was a smooth blend of chocolate and mild flavors.
The others were delicious, too! Don't turn your nose up at the unexpected combinations which also include those infused with bacon and chipotle.
You'll be pleasantly surprised by the presentation, including little words of encouragement printed on some bars, and taste. Here's the bar lineup: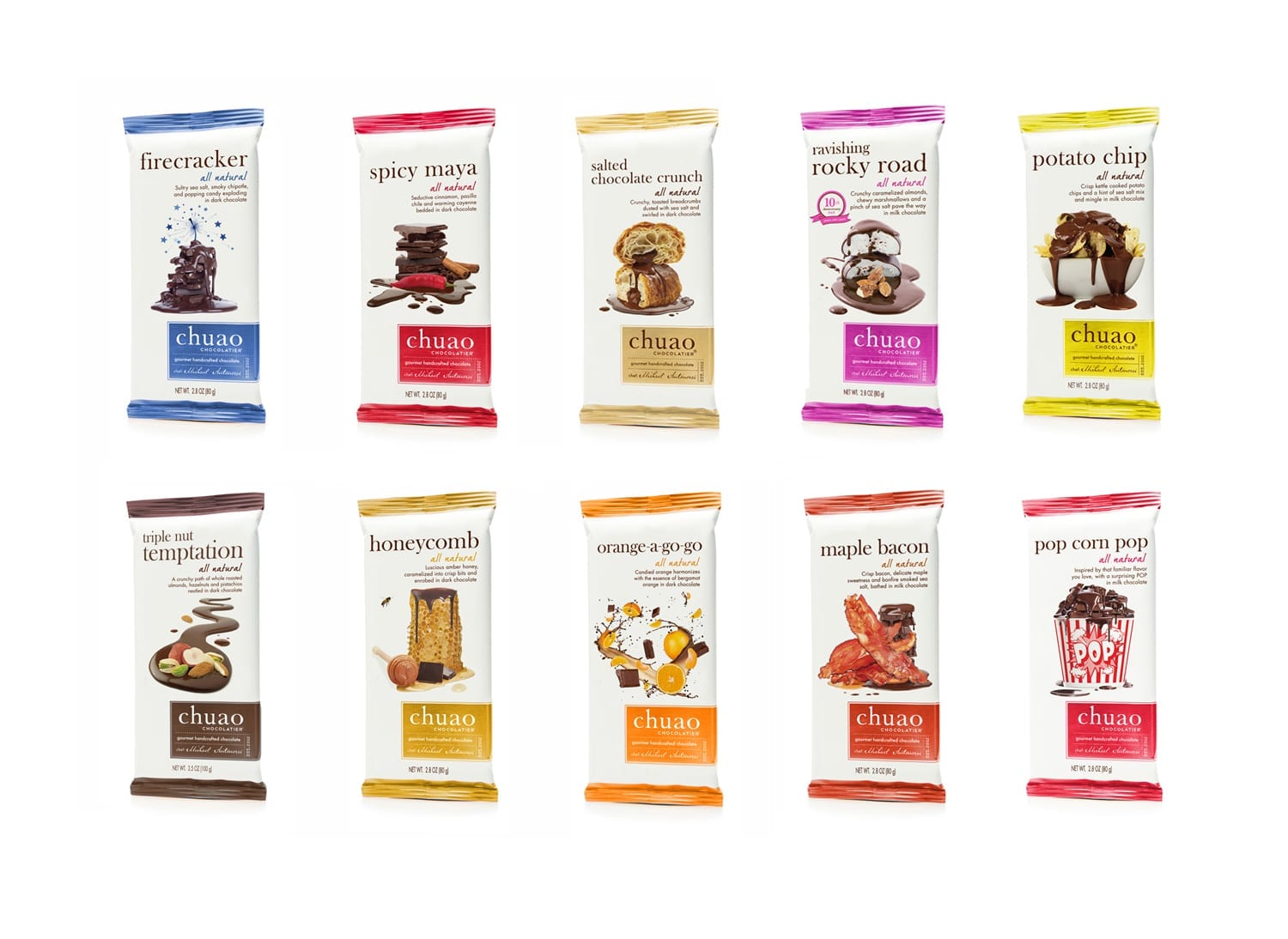 For a little history,
Chuao Chocolatier (pronounced chew-WOW) is the first Venezuelan Chocolatier based in the United States and Southern California's premier artisan chocolatier.
The company was founded in 2002 by Master Chef Michael Antonorsi and his brother Richard Antonorsi. Chuao Chocolatier is pioneering "fusion chocolate" through a commitment to creating unusual, unexpected, and delicious flavors using their secret blend of premium chocolate and fresh natural ingredients.
They certainly have met their commitment!
I recently learned that their signature flavor is Spicy Maya, a modern twist on the Mayan's ancient hot chocolate recipe made with pasilla chile and cayenne pepper.
I'll be ordering one of these very soon, long with another bar, Ravishing Rocky Road. Aside from bars, they also offer bon bons, hot chocolate, and specialty items such as chocolate bark and disks.
There are great gifts for Mother's Day, Father's Day, and grads! So be sure to check out their site! And indulge a little! It's worth every bite.