Disney World is the #1 destination choice of children everywhere. And let's be honest, for a lot of adults too.
While Disney World's mission is making childhood dreams come true, some of its employees are fueling parents' nightmares.
Police in Florida just arrested 108 people in a massive child predator, human trafficking, and prostitution sting, four were Disney employees.
And just like that Operation "Happiest Place On Earth" just became a part of "Operation March Sadness 2."

The massive undercover operation, dubbed "Operation March Sadness 2," took place over six days. It was conducted by the Polk County Sheriff's Department.
It's purpose? To target human trafficking. Clearly, it was a huge success.
Detectives combed various websites and social media platforms to identify potential predators. They looked for prostitutes and their "johns" posting online advertisements.
Detectives also targeted adults who they suspected were inappropriately communicating with children.
Once found, the detectives communicated with the suspects (sometimes posing as children) and arranged to meet them. They arrested the suspects upon arrival.
According to a press release from the Sheriff's Department, the perpetrators ranged in age from 17 to 67.
"The oldest person arrested was 67-year old Derek Collins who showed up to the residence drinking Ensure, the youngest was a 17-year old male."
As for the four Disney employees? Polk County Sheriff Grady Judd identified them as Ralph Leese, Shubham Malave, Wilakson Fidele, and Xavier Jackson during a press conference.
Sheriff Judd is briefing the media along with @WHPoliceDept @Auburndalegov @HainesCityPD @CityofLakeWales Chiefs & several non-profits about a 6 day long human trafficking investigation that netted 108 arrests. Watch live @ https://t.co/fiJdFL6ksd pic.twitter.com/0oOQ36lsbq

— Polk County Sheriff ? Grady Judd (@PolkCoSheriff) March 16, 2022
27-year-old Jackson worked as a lifeguard at Disney's Polynesian Village Resort.
He allegedly communicated online and via text with an undercover detective posing as a 14-year-old girl.
He sent graphic photos of himself "doing things that're totally inappropriate." He also "vividly described sexual acts he wanted to do with the victim."
Jackson is charged with three counts of transmitting harmful material to a minor and one count of unlawful communication.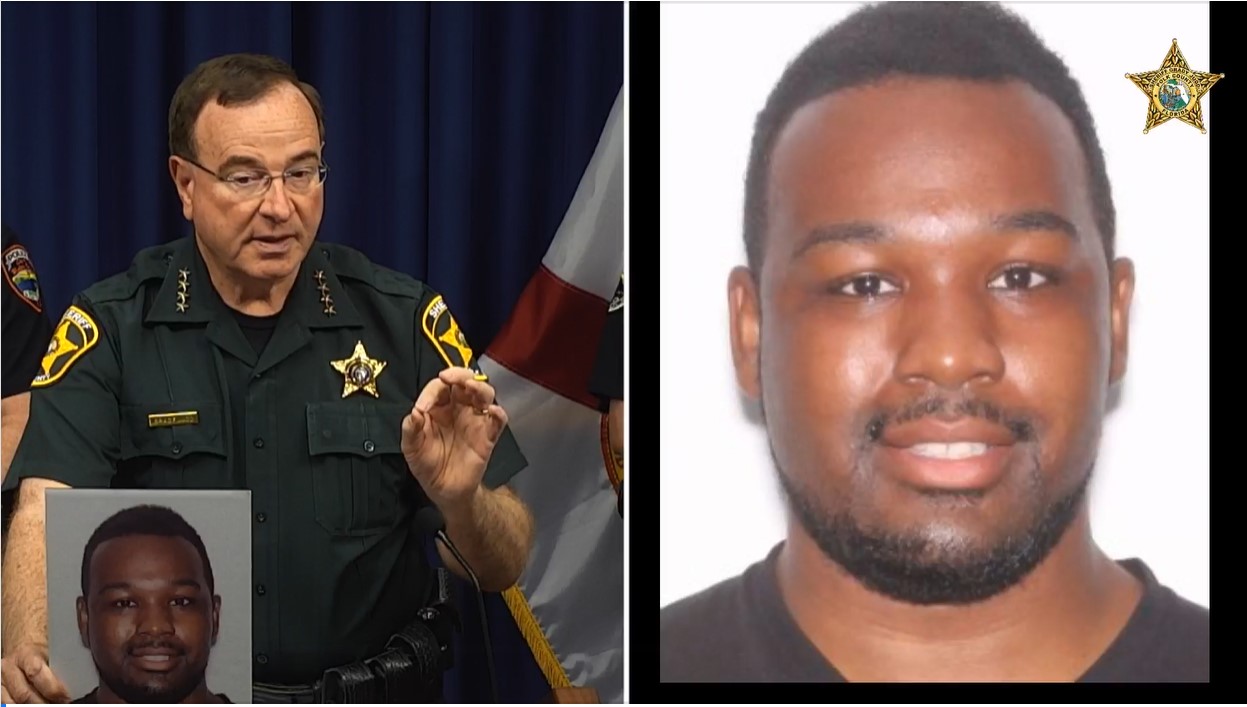 During a press conference Sheriff Grady Judd had this to say about Jackson:
"Did I mention that he just happens to be a lifeguard at the Polynesian Resort for Disney?You think there's a few children around there?

That's right, I didn't stutter. He was a lifeguard at the Polynesian Resort for disney, And was bragging about that."
Fidele, 24, worked at Disney for approximately four years at Cosmic Ray's Starlight Cafe in Tomorrowland. Police arrested him for soliciting a prostitute.
Also arrested, Shubham Malave, 27, who is on a visa citizenship from India and worked as a software developer. As well as Ralph Leese, 45, who worked as an IT manager.
In a statement to CBS News, the Walt Disney Company confirmed that Leese, Fidele, and Jackson have been placed on unpaid leave.
It added that Malave is not an employee.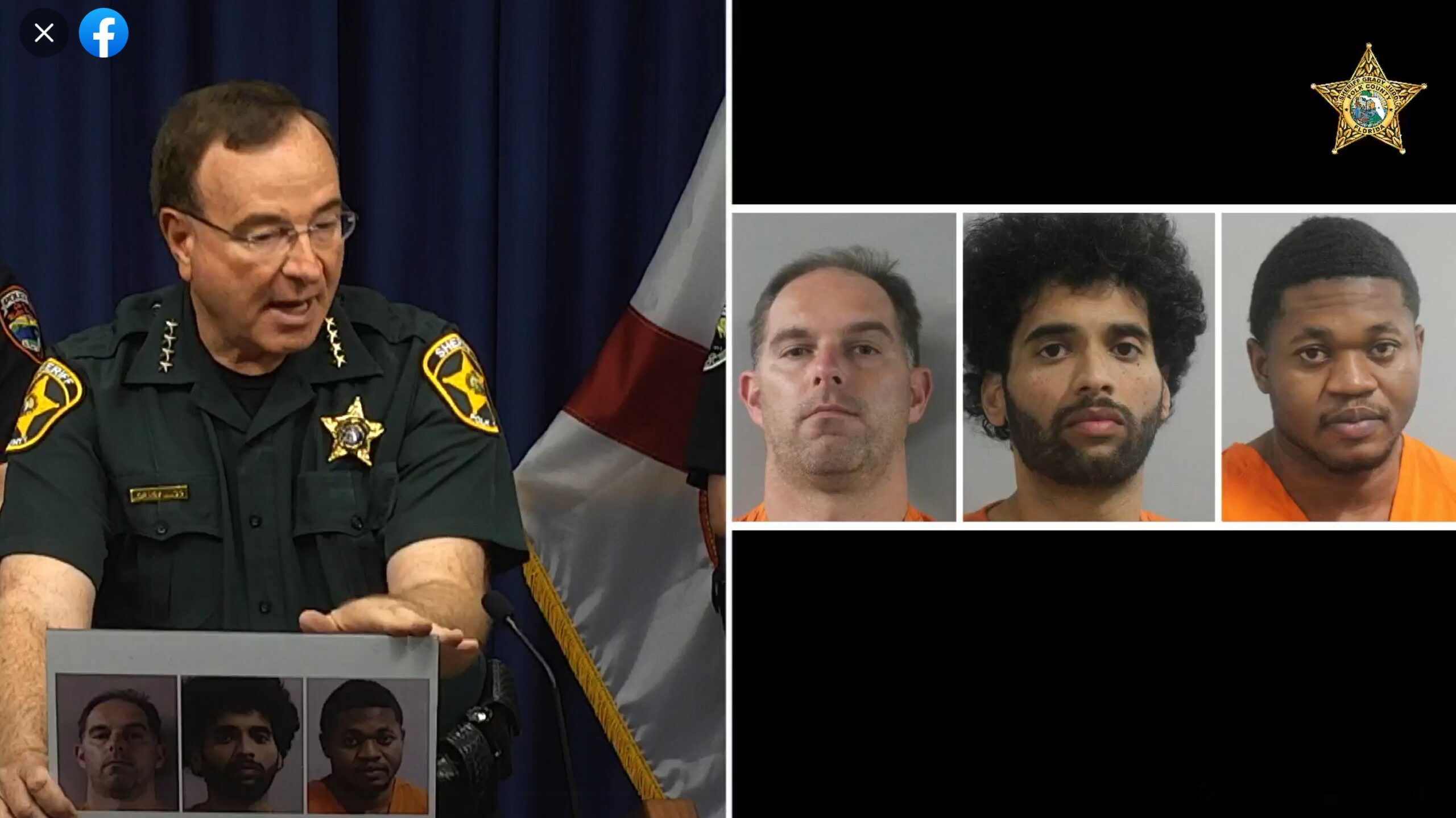 About their arrests, Judd said:
"We protected some little girl someplace that was groomed or potentially groomed by these evil, deviant criminals, thugs, that's all they are.

They're dangerous people."
Investigators also arrested a man who worked at the Orlando-based amusement park, The Fun Spot.
The fact that police arrested 108 – ONE HUNDRED AND EIGHT – suspects in just 6 days is alarming.
But even if the sting hadn't been nearly as successful as it was, it still would have been worthwhile.
Judd writes in a statement:
"The arrests of a human trafficker and four child predators alone makes this whole operation worthwhile.

The on-line prostitution industry enables traffickers and victimizes those who are being trafficked.

Our goal is to identify victims, offer them help, and find and arrest those who are profiting from the exploitation of human beings."
And some of those victims are our children.
This is a sobering reminder of the dangers our children face. The harsh, cold reality is that predators go where the children are.
Places like Disney World and The Fun Spot.
They are walking among us. They are working with our children. They are even lifeguards at the pools our kids are swimming in. They've even managed to infiltrate the House of Mouse.
They are online. Playing Fortnite. They are on social media – SnapChat, TikTok, and Instagram. They are everywhere our children are. And as scary as it is to have to face this, we have to.
While it's important to NOT live our lives in fear for our children, it is important to have conversations with them about predators. To educate and equip them with the tools they need if they ever find themselves in questionable situations.
Because the reality is that this IS a part of the world that they are growing up in.