You did it! You made it to Friday and the best way to celebrate is to give a big high five to all of you who made it through the week.
Welcome to the return of Perfection Pending's Facebook's Most Hilarious Parents of the Week where we laugh with, and maybe a little at, all the stuff that happened to you since Monday.
Let's face it, life is funny. If you are a parent, life is hilarious. Sometimes you have to look past the mess, the annoying, and the gross to see it, but it's there. Thank goodness for the Mamas and Dads who are willing to put it all out there on Facebook for the rest of us to laugh at, too.
So sit back, relax, and have a laugh at the 11 most hilarious posts of the week by some of the funniest people we know: parents!
1. Establish the pecking order.  (Mommy Owl by Lauren Lodder)
2. Is she new? (The Mom TruthBomb)
3. Self-help, non fiction.  (Tara Wood, Writer)
4. Like a caveman.  (Abe Yospe's Comedy Page – Cheeseboy 22)
5. Tra-la-la-la-laaaa! (Why did we have to have all these kids anyway?)
6. A stalker at least. She read your journal, Noah! (Jen Simon, Writer)
7. The torture. (Six Pack Mom)
8. Nailed it.  (Explorations of Ambiguity by Andrew Knott)
9. 'Tis the season.  (Mommy Dearest Inc.)
10. She takes after her Dad.  (Gym Craft Laundry)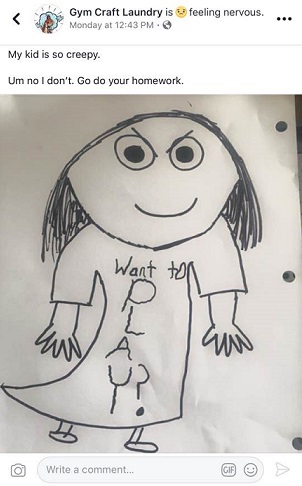 11.  Soooo sentimental.  (Sparkly Shoes and Sweatdrops by Alison Tedford)
If you have a funny post, or see one you think should be considered for this list, please tag Mama Needs A Nap so we can see it. Each week we'll pick the posts that make us laugh so hard milk comes out our nose. Or we pee our pants. You get the idea.
***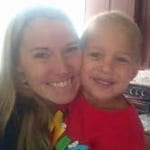 Lauri Walker is a writer and a mom. She never sleeps so you can find always find her at Mama Needs A Nap on FB and on Twitter and Instagram. Seriously, go there. She's probably on right now. And, make sure to stop by every Friday for her hilarious round ups of the funniest parents on Facebook right here on Perfection Pending.