Every year as you wrap up your holiday shopping, it happens. You're double-checking your list and have almost all your gift buying done . . . except for your nephew Tim and your best friend Jane.
We all have one or two of these folks in our lives. Those who either seem to have it all or the ones who have particular preferences. It's easy to get frustrated when considering gifts for either of these types, but don't despair!
Here are a few gift buying ideas for some of the special people in your life: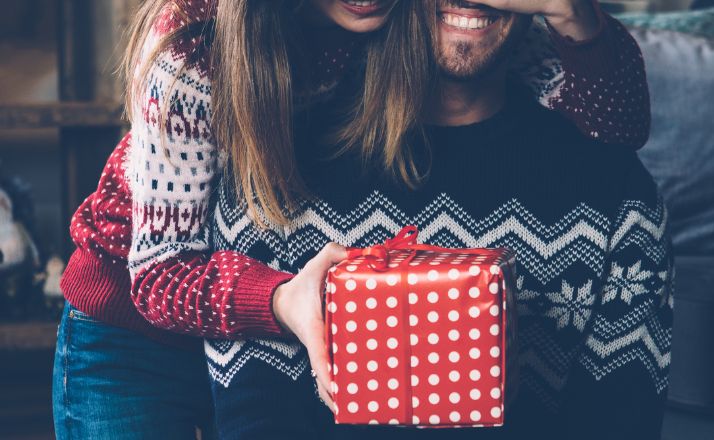 Significant Other
Whether it's a spouse or a boyfriend or girlfriend, buying gifts for the love in your life can be a hard task. You want to give something thoughtful, but useful, valuable, but also cost-effective. And the job gets even more taxing when you try to come up with something new every single year!
A great place to start is looking at stores for gifts you can enjoy together or they can use on their own. Gift cards for favorite ticket sites (concerts, sporting events, etc.), spas or salons, art shows, bookstores, or museums are all special treats.
Most people like something related to the outdoors, so buying something that would help with their favorite hobby (or something new that might interest them) is a fun gift. Whether they're into fishing, snorkeling, hiking, bird watching, running, gardening, or camping, grab something that shows you support them doing what they love.
Teenage Son/Nephew
Most moms (or aunts) of teens probably know what their children like and don't like to do. But sometimes their hobbies and interests aren't so clear. For this type of person, your best bet is to go with a trendy, tech-savvy gift.
The obvious choice would be to get him a new smartphone or tablet, but think farther outside the box. Consider buying something like the Amazon Echo Dot, a set of cordless ear buds or pods, a Go-Pro camera, or a Bluetooth wireless speaker.
Most teens have at least a small interest in technology, so tech gifts (or a gift card to a favorite tech store) are sure to be a helpful and useful gift.
Daughter/Niece
Any age can be challenging, but if you have a college-aged niece, she could very well be the person in your life who makes gift buying a challenge. It's true most people around this age appreciate any gift, since they typically are strapped for cash. So gift cards for her favorite stores or restaurants are never a bad gift.
But what about the gift of wisdom and financial help? It might sound strange, but most college students need guidance managing their money and preparing to enter the "real world" after graduation.
The book "Love Your Life, Not Theirs" by Rachel Cruze (Dave Ramsey's daughter) can help give her a better understanding of money and contentment. This gift is sure to continue giving for years to come.
Paying for a money management app, buying a small amount of stock for her so she can watch it and learn, or subscribing her to a money/life management magazine are all unique, helpful gifts as well.
Best Friend
And finally, the best friend. For this special person, start by thinking about what she would never buy for herself. Instead, think of one thing she has mentioned to you that she'd like to do but is hesitant to try.
Maybe it's rock climbing, boxing, or cooking. Pick up a gift card from a nearby specialty gym or Sur La Table for a series of cooking classes. Maybe find some of the gear to accompany this new activity too!
She'll be on her way to conquering her fears. And she'll also be tickled you remembered something so unique about her.
As you look to find quality gifts you can afford for your dearest family and friends, remember that the goal is to delight the other person.
You don't need to be flashy and you certainly don't need to reinvent the wheel when doing your gift buying!
With a little creativity, and a lot of heart, you will undoubtedly spread some cheer to your recipients this year!