I've always had a soft spot for new beginnings. I love fresh starts, clean slates, renewed hope, and goal setting. Plus, 2020 was a complete shit-show so I'm ready to see the end of that nonsense.
After almost a whole year of suckiness, I have big plans, lofty goals, and daring aspirations for this year that I'm frantically desperate to make happen.
But I'm pretty sure things are gonna suck about as much as last year.
People are still getting sick, restrictions are still very stifling, and it doesn't look like my kids are going back to school any time soon. And even if things improve, it's going to be a slow process.
So maybe we should all cut ourselves a little slack and be OK if 2021 turns out to be pretty average. If that happens, it will still be an improvement over last year.
If life this year is relatively uneventful and boring, that could actually be pretty great.
Ideally, I want my kids to be happy, healthy, and full of life again. I want them to go back to school full time, reunite with their friends, learn from their teachers in person, and enjoy extracurricular activities, sports, clubs and dances.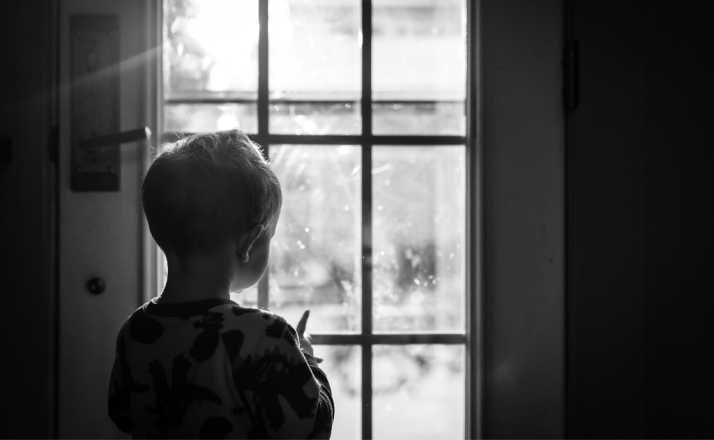 But it's doubtful that will happen anytime soon. And when they do go back, it will be a modified version of school: learning in class a couple half days a week, zoom the rest of the week and none of the fun stuff.
I'll trying to be content with a happy medium.
I hope they at least stop hating their zoom classes so much, that they can handle getting up and showering at least most days, and that they can go back at least part time before the end of the year.
I want to be in a really good place this year. I want to have the capacity to work on my physical health, the motivation to accomplish my financial and educational goals, and the serenity to calm my anxiety and feel at peace.
But it will be a struggle. My anxiety, ADHD, OCD, and depression are all operating at peak levels right now. Working on self improvement doesn't happen when basic needs aren't met. And we all know our needs are NOT being met right now.
So I'll focus on self care and hopefully I can at least survive another year intact and that will be good enough.
I really want the devastating effects of COVID to go away. I don't want people to get sick, hospitals to be overburdened and people to die. I don't want there to be stifling restrictions and closed businesses and people losing their jobs.
I want everyone to be happy and healthy.
Even though there's a vaccine, it will still take some time. I just hope it doesn't take a really LONG time.
For now, I'll settle for things being just OK.
For a slight improvement in the COVID numbers. In a partial return to normalcy. In some sort of status quo that at the very least isn't getting any worse.
I'm worried that even mediocrity is too much to ask.
I still want everything to be amazing, but I'm afraid nothing will be.
Let's just hope it's not tempting fate too much to hope for some nice middle ground. We could all use a little mediocrity right about now.