Truth time.
I'm the person who gets out of the shower and almost always misses shaving part of my leg. Like I'm drying myself off and ugh, hair… why?
As a mom, I'm always in a rush.
Because my husband needs to get ready for work, someone is crying, or I hear MOMMY!
I'm also the person who has a hard time putting myself first.
I'm the person who's carrying three babies, a diaper bag, and a bag for school snack and will be like, "I got this, no worries," but secretly am dying on the inside, praying I don't drop anything and have to bend.
If you read this so far and don't relate at all, can you please tell me your secret?
Because I'm pretty much drowning most of the time.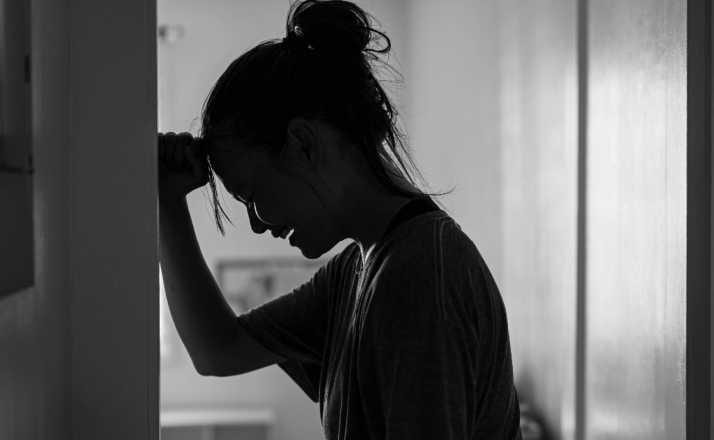 Before kids, it was easy to put everyone and everything else first—my husband, family, work—AND I still managed to have time for things I wanted to do.
But when I had my first baby, I lost that little time.
Then by the time I was able to come out of the baby fog, we had another one…
… and BOOM, there's two people's needs to put before my own.
And with each child, the fog grew thicker and thicker.
Five years and three kids later, I still see only white.
So, every day, I keep coming out of the shower with patches of hair on my leg, but I have no time to rectify the situation.
As mothers, we want to do it all and more because society expects us to–but it often feels impossible.
And people are like, "YOU NEED SELF-CARE!" like that's the magical answer.
But to be honest, self-care doesn't lessen our load.
A bubble bath won't fix sleep deprivation.
A meet up with friends won't fix my daughter's speech delay.
If you're like me, the pressure of self-care stresses you out more.
We really need to do more of the things that societal pressures have made us not-so-good at: like asking for help and accepting "good enough" over "perfection."
So, as of today, I'm still a work in progress when it comes to balance…
…but I know I'm not alone.
This post originally appeared on the author's Facebook Page.