I was one of those people. You know the ones who said this isn't a big deal everyone, just wash your hands and we'll be fine. I was confident that this was being blown out of proportion.
Well, I'm not a doctor or an epidemiologist, but I think I was wrong. We are well into our social distancing time and I can't say that I have taken it so well.
We are the family that goes out and does. We are almost never home and my house is a very symbolic statement of that (don't judge the mess). Being stuck with no place to go for what seems like beyond even the foreseeable future has put my anxiety into overdrive.
To top it off, I'm a teacher and that means that I will now be learning how to teach from home.
Did I mention that I have two younger children? One of which is in kindergarten and will need help with his own schooling and the other who has decided that she must never ever leave my side.
She pretty much has one part of her body touching one part of my body 24 hours a day.
Oh and did I mention she has decided to give up napping at this particular time. So doing a live video class a few times a day should be fine, absolutely fine.
With all of the uncertainty my anxiety has skyrocketed and I am not a nice person when I'm anxious.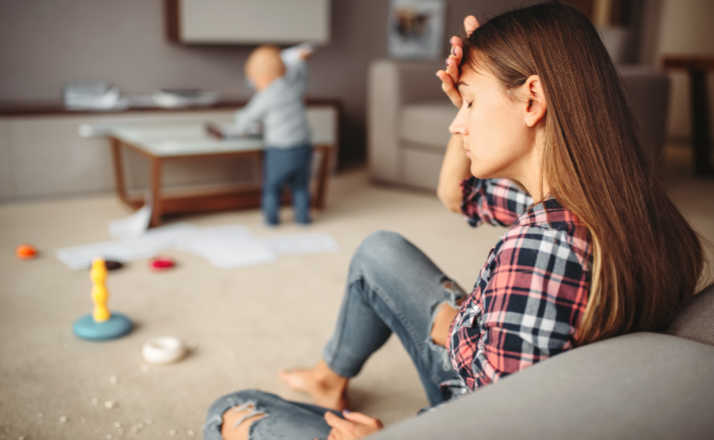 Unfortunately, my children tend to bear the brunt of this at this moment since they are ALWAYS with me. My husband is still working and will likely continue unless he gets sick or put in quarantine.
So it's just me and my poor kids.
Last week I completely and utterly lost my cool.
They were being loud kids, something that doesn't usually bother me. They are kids who can't go anywhere and do anything, they are supposed to be loud and having fun. But I lost it.
I'm sure my neighbors are still scared from the screaming they heard coming from my mouth.
You know what though, my kids gave me the grace that I had been unable to give them all day long.
I had been short and snippy with them all day, but when I was at my worst they gave me grace. They didn't stay mad and when I apologized for my uncalled for behavior they gave me a hug and said, "that's ok, it happens sometimes".
Every day since that day I try to remind myself to give them, others, and myself grace.
We are in uncharted territory, which is nerve wrecking at best.
Everyone, kids included, are doing the best they can with what they have, that includes their coping skills.
No one is going to soar through this time without losing it at least once or twice (sometimes in one day).
So in the midst of the crazy and the unknown be like my kids and give grace.
You have no idea how others are doing or what they are going through, but you do know that this is a crazy time and giving them grace doesn't cost you anything.