As a mom to five and with two under the age of three, I'm very particular when it comes to choosing toys that offer ample opportunities to learn, but that also entertain as well.
If you look around our house, it becomes immediately apparent that we have a preference for toys that are interactive and "smart." And two out of every three toys are VTech!
That's why I was so excited to have the opportunity to review four new VTech toys that have quickly become my kiddo's favorites.
This post contains Amazon affiliate links. If you click on a link, Filter Free Parents may receive a commission. See our full disclosure policy here.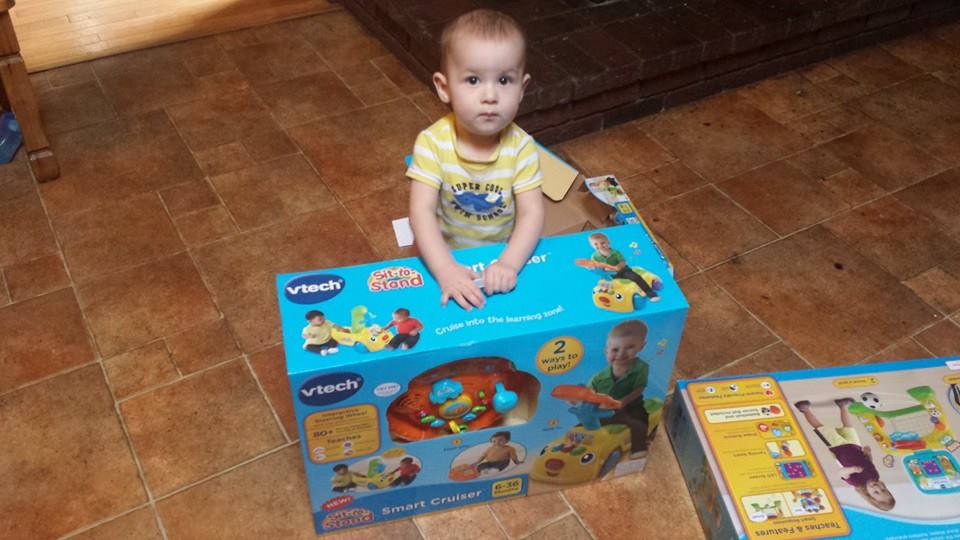 VTech Chomp & Count Dino (Ages 12-36 months, MSRP: $19.99)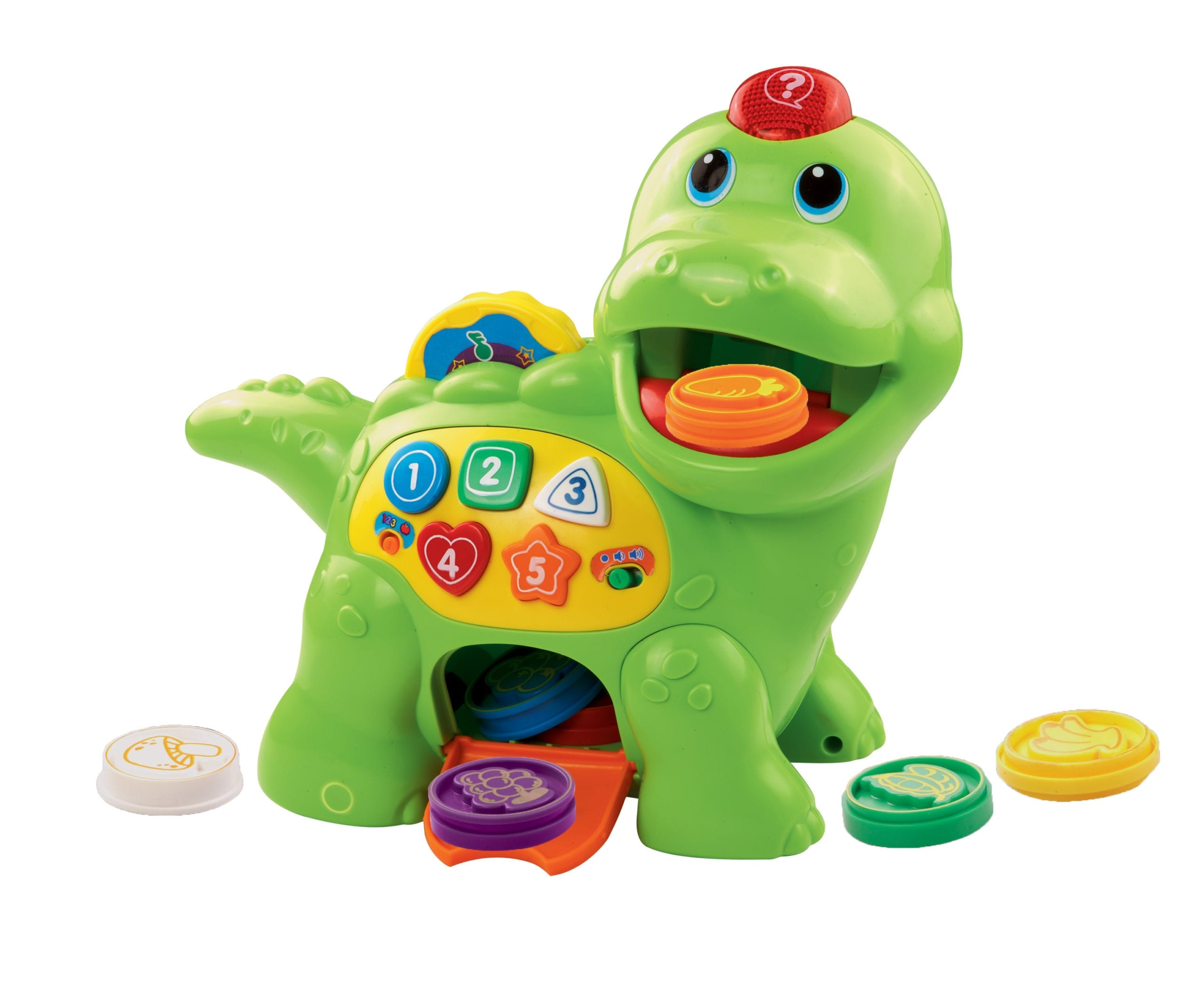 The first toy we tried out was the Chomp & Count Dino.
This color eating cutey is now the most played with toy in the house. Kids are able to learn about colors, foods, and numbers, as well as practice their fine motor skills as they feed Dino colorful food pieces. Dino plays 130+ songs, melodies, sounds, and phrases.
The toy came with batteries and was completely assembled. One of the things I love about this toy is that it actually stores all the pieces in his "tummy" so that they're not lost and we can find them easy again for the next time we play. Highly recommended!
VTech Sit-to-Stand Smart Cruiser (Ages 6-36 months, MSRP: $39.99)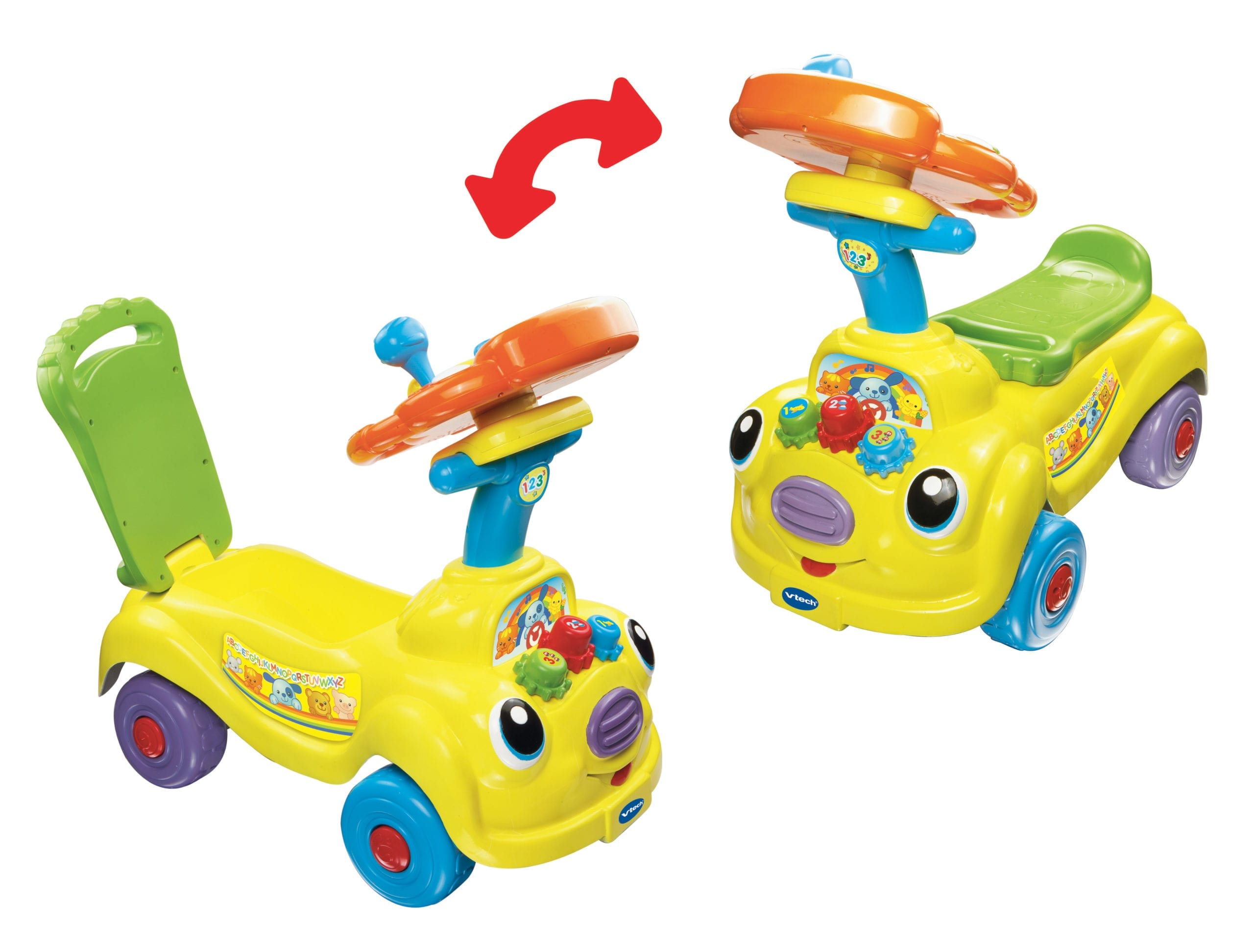 The next toy we literally test drove was the Sit-to-Stand Smart Cruiser. While the toy was smart, we were less so. It took us a bit to get this one assembled, mainly because we did not follow the simple instructions that were enclosed.
With the instructions, set aside at least 15 to 20 minutes to put this one together. Have the kids play with Dino while you assemble!
Once put together, the kids had a blast, especially our one year old. He initially held on and pushed it around, but later was sitting and pushing himself all over. Our three year old played race car and loved the interactive dashboard.
I love that it teaches about animals, words, sounds, and life on the go.
This 2-in-1 toy grows with your children and transforms from a floor play toy with detachable steering wheel activity panel to an exciting toy. It comes packed with 80+ songs, melodies, sounds, and phrases.
I highly recommend if you are looking for a first ride-on toy or a toy that can grow with the varying stages of a baby and toddler. As I mentioned, assembly is required, but the toy did come with batteries.
VTech Sit-To-Stand Learn & Discover Table
(Ages 12-36 months, MSRP: $29.99)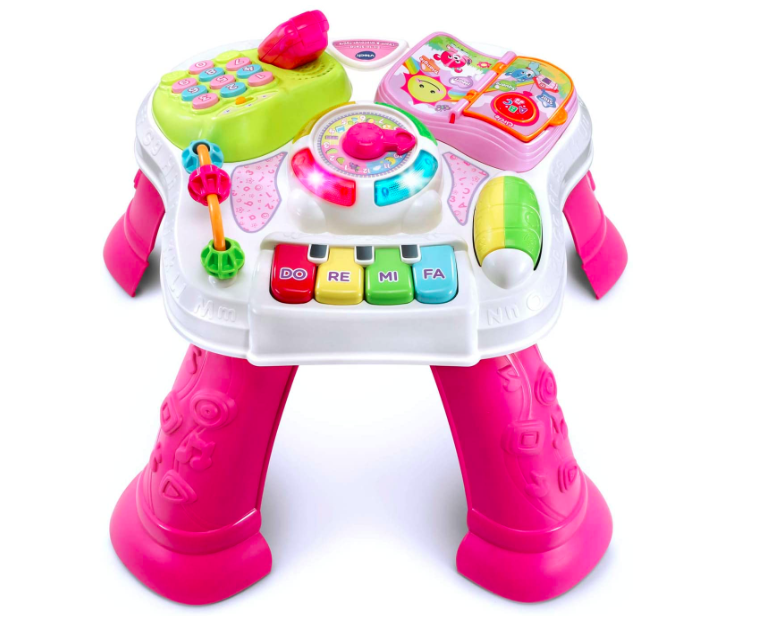 Up next was the Learn and discover table which is perfect for the budding artist! Your children can pretend to be musicians and sing along to the music with the learn and discover table.
It took just a few minutes to assemble this toy (minimal assembly required). Batteries were included.
VTech Smart Shots Sports Center (Ages 12-36 months, MSRP: $39.99)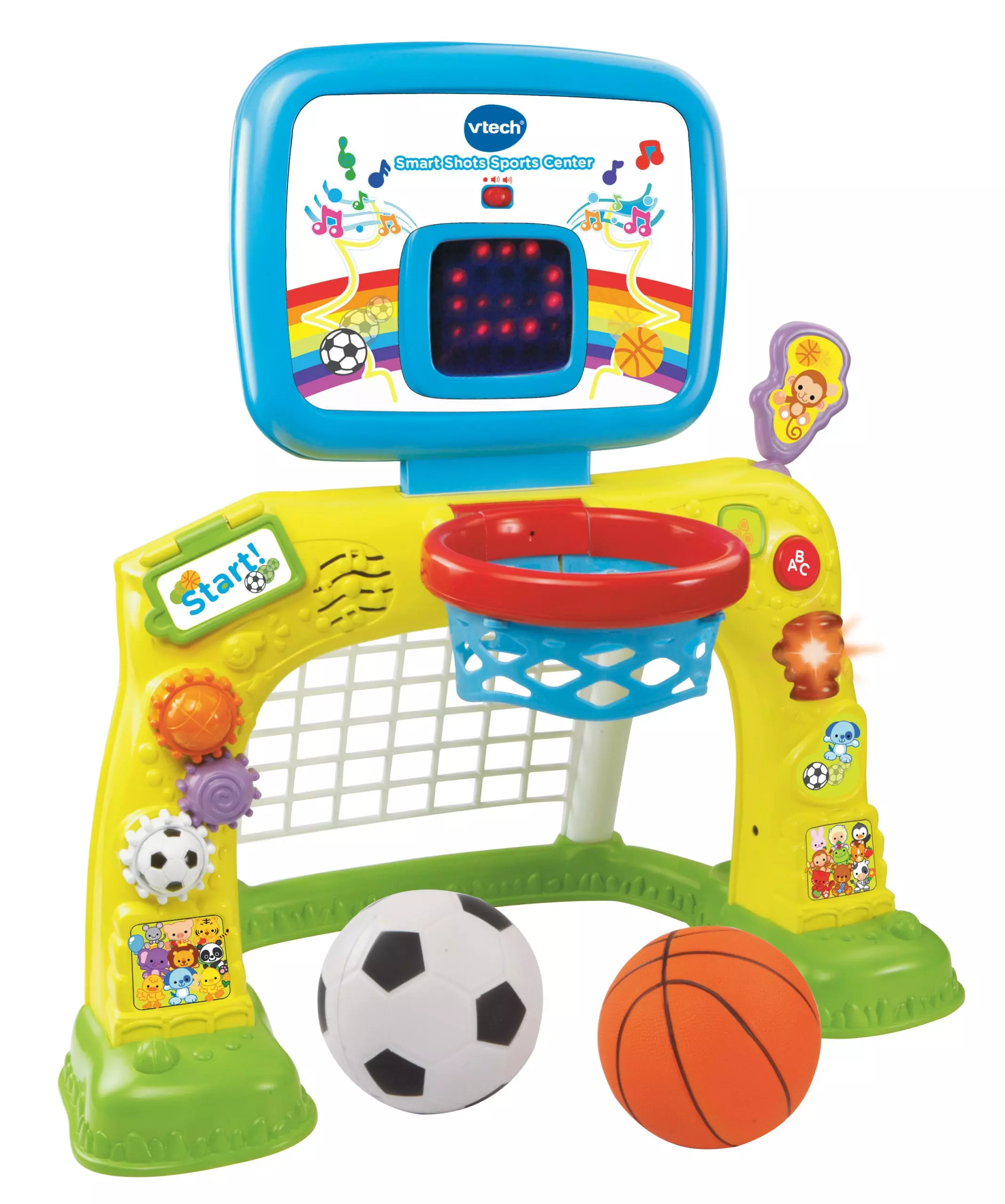 Last on the list was the Smart Shots Sport Center. I'm not sure who had more fun? My kids or my husband! What a great toy!
You can cheer on your little sports stars with the Smart Shots Sports Center.
This electronic sports center features a soccer goal and basketball hoop for a fun 2-in-1 experience. The animated-LED scoreboard encourages play with fun animations. It also counts baskets and plays 50+ encouraging sounds and phrases.
We put this one together in just a few minutes. Most of the pieces just snap into place. Batteries were not included.
The kids love playing with this one, especially when their older siblings are around. When baskets are made, cheers ring out! And good sportsmanship is encouraged when shots are missed. There are so many real-world learning opportunities provided with this toy.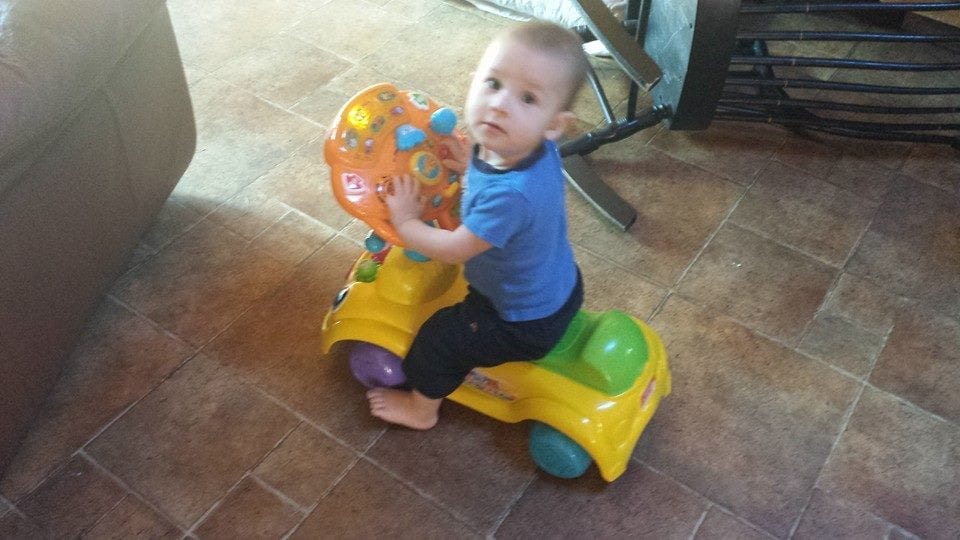 Disclosure: All VTech products, information, and additional playsets have all been provided by VTech in exchange for an honest review. No other compensation was received. All opinions are my own.