If your child sucks every ounce of life from you daily, if no matter what you do, they just don't listen. If the pot on the stove routinely boils over and the grilled cheese sandwiches burn because every time you leave the room, chaos ensues.
If your very last nerve is frayed beyond recognition.
If you want to curl up in a ball in the back of a closet and cry multiple times a day, you are unlucky to be a parent of a defiant child.
You know the kid I'm talking about.
The one who hugs you tight, then in a millisecond, he's a raging tornado destroying everything in his path.
They hit, kick, throw whatever is handy.
Even push over the heavy coffee table and everything on it. The ones who when you put them in a room for a time out, they destroy the room, throw objects at the door.
The ones if you use a time out chair, even if you duct-tape them, they gain Hulk-like strength and rip the tape as they scream.
Every day you have to restrain from picking up this child and throwing them out a window, or trying to find a way to pay for military school, and wonder do they take 5 yr olds?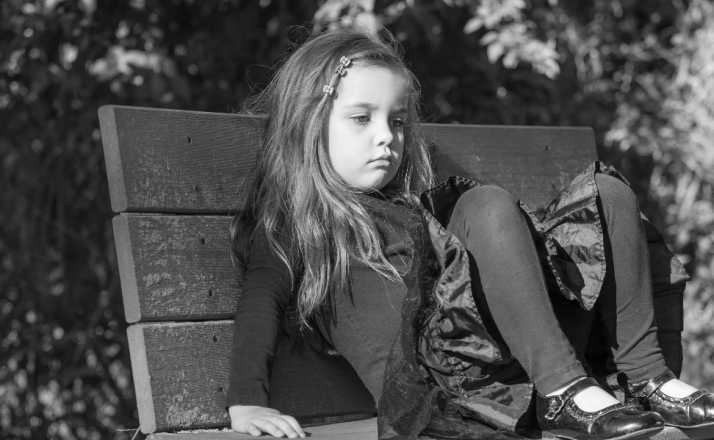 Now if you're thinking wow, what kind of mother would ever feel that way, you don't have a defiant child.
There are hundreds of articles with almost the exact title as this. And I've read a lot of them. They all pretty much say the same things, which after trying them all, I find them purely bullshit.
This isn't my first rodeo.
My difficult child is the last of five.
I know what is normal for all the ages and stages.
I know they go through defiant periods, times when they're more difficult than normal (and I'm not talking about the dreaded teenage years that seem to last until they move out).
You know, the terrible twos, the petrifying threes- cause we all know the threes are way worse than the twos.
Even though he is completely potty trained, never has accidents anywhere else, at home he will jump around, doing the potty dance for an hour.
But every time you ask him if he has to go, he says no. You tell him to go, you bribe him to go. All pointless, since in the end, he will just pee his pants.
And the potty mouth! The kid swears more than any millrat I've ever known all because he knows it's wrong. He lives to defy.
Everything is a battle.
Time to eat, he will fight to come to the table. Then refuse to eat what's in front of him, even the times we let him choose.
Need to leave? Good luck getting him to keep his shoes on. They will be thrown across the room multiple times before I will just grab him and carry him to the van.
And lest we forget bedtime. The kid will jump around on the bed like a kangaroo jacked up on coke. When we finally get him settled down, he decides he needs to poop.
We know our difficult child does not have Oppositional Defiant Disorder.
While he's a hellion at home, he is completely the opposite at school. One day I had a paraprofessional come up to me to say what a sweet angel he was. I stopped in my tracks, wondering if she had gotten me mixed up with another kid's mom.
We've tried everything.
The sticker chart, rewards, taking things away. When these children are in rampage mode, they do not care about anything.
They don't care about a stupid sticker or even that cool new toy they've been begging you for. They are focused on one thing and one thing only and that is to hurt and destroy as much as possible.
Sure, you could hug them tight, trying to stop the destruction, but I'm betting you'd get a black eye or a nose bleed from them head butting you.
We have even tried going the route of counseling.
As we sat listening to her, I had to refrain from rolling my eyes multiple times. She didn't have much to add to the hundreds of articles that are out there.
Stay calm, don't react, and as you put them in their time out, say in such a calm manner, I was hoping you would have made a good choice or I wish you would have listened so we could have done (insert what here).
And always the key point- stay calm.
I would love to see these people stay calm after their child has been a total shit constantly throughout the day.
And I mean non-stop, from the time the kid wakes up until they finally fall asleep. And as soon as they leave their time out, they're back at it. Now I don't know anyone who wouldn't lose their ever-loving mind.
So how do you deal with a defiant child? If I ever figure it out, I'll let you know. Until then, I'll be in the closet with a stiff drink praying for him to grow out of it.