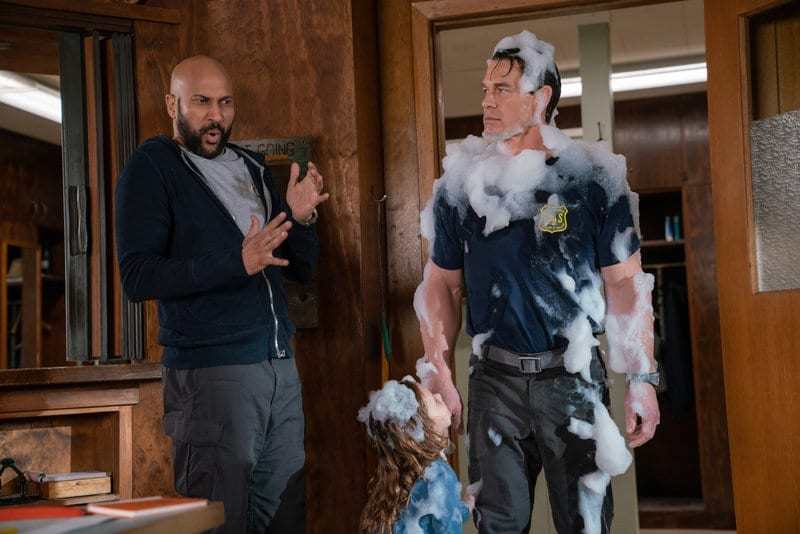 A few weeks ago, I arrived home and discovered a huge package sitting on my front porch. I couldn't remember ordering anything (shocker!), so I carried it in the house with a question mark looming over my head. Inside, much to my family's excitement, was the Playing With Fire Family Fun Kit.
To celebrate the digital release of Playing With Fire on January 21st and on Blu-Ray on February 4th, Paramount Pictures put together this amazing entertainment ensemble. The kit includes a Blu-Ray copy of Playing With Fire, three varieties of popcorn, a water bottle shaped like a fire extinguisher, and a giant Jenga game (like the game featured in the film, just scaled down a bit).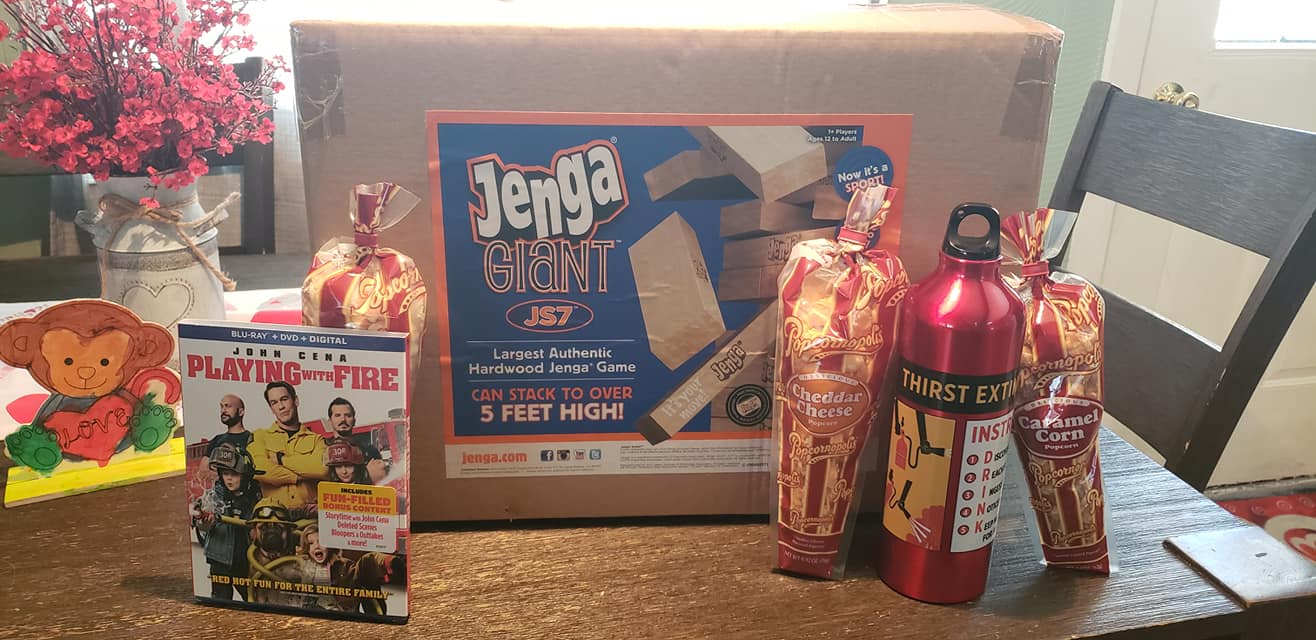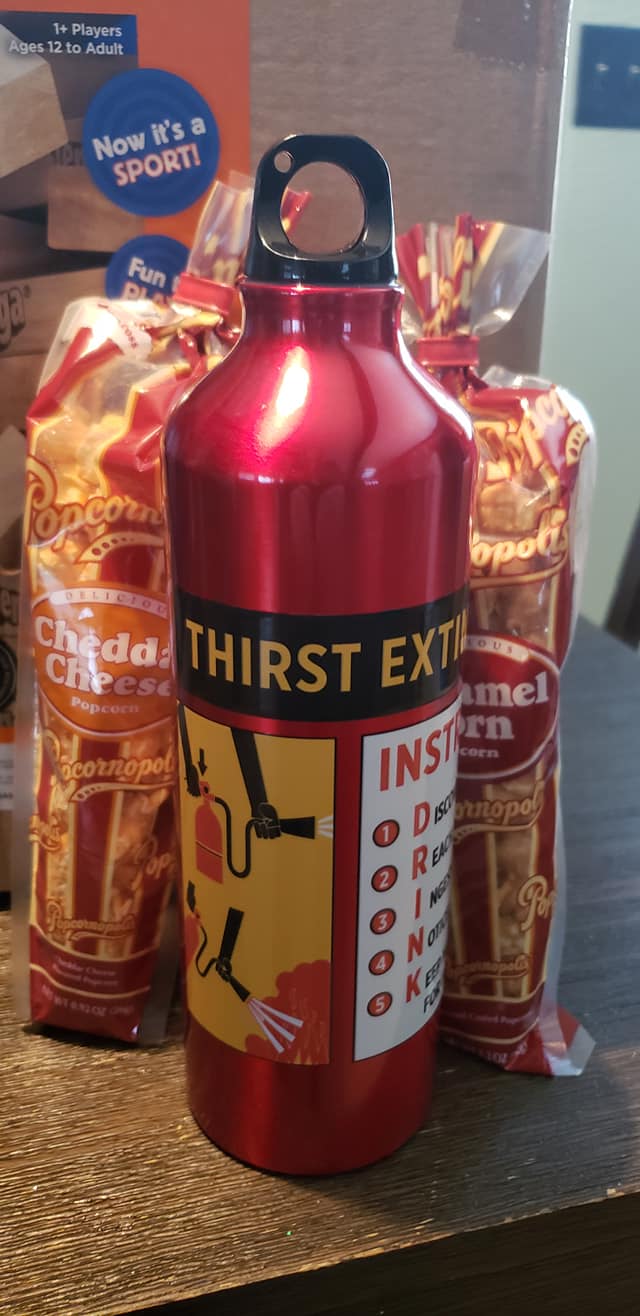 We had hours of fun, and enjoyed taste testing the popcorn while watching the film. Here's the official overview of the movie starring John Cena:
When firefighter Jake Carson (John Cena) and his team (Keegan-Michael Key and John Leguizamo) rescue three siblings in the path of a wildfire, they quickly realize that no amount of training could have prepared them for their most challenging job yet – babysitting. While trying to locate the children's parents, the firefighters have their lives, jobs, and even their fire station turned upside down and learn that kids – much like fires – are wild and full of surprises.
Now, here's my take… The movie surprised me! I expected nitty gritty from a John Cena film, but quickly learned that the story was full of heart and soul. There were several moments when I even had to reach for the Kleenex. The lineup of colorful characters makes for nonstop laughs and is a great reminder of what is important in life. Playing With Fire is a must-see for every family!
BONUS FEATURES ON BLU-RAY COMBO & DIGITAL*
Storytime with John Cena
Deleted Scenes
Bloopers
Lighting Up The Laughs
The Director's Diaries: Read By Star Cast
What It Means To Be A Family
The Real Smokejumpers: This Is Their Story