We've seen obituaries go viral for being heartfelt or super funny.
Heck, we've even seen spicy headstones like this profane one in Polk County, Iowa ricochet around the interwebs for obvious reasons.
But we're pretty sure *checks notes* we've never seen a red-hot, white-knuckle take-down quite like this obit.
The Florida Times Union published the obituary of Lawrence Pfaff Sr., written by his adult son, Lawrence Pfaff Jr., who clearly had…some feelings.
"Lawrence H Pfaff Sr. was born in Belmont, NY, on April 16, 1941. He passed away on June 27, 2022, living a long life, much longer than he deserved.

He is survived by his three children, no four. Oops, five children.

Well as of 2022 we believe there is one more that we know about, but there could be more," the intro read.

"His love was abundant when it came to himself, but for his children it was limited.

From a young age, he was a ladies' man and an abusive alcoholic, solidifying his commitment to both with the path of destruction he left behind, damaging his adult children, and leaving them broken."
It goes to spell out the horrible life of an abusive man with "hobbies" that include abusing his first wife and children, never finishing house projects, being a permanent bar fly at his favorite "hole in the wall" club, and more.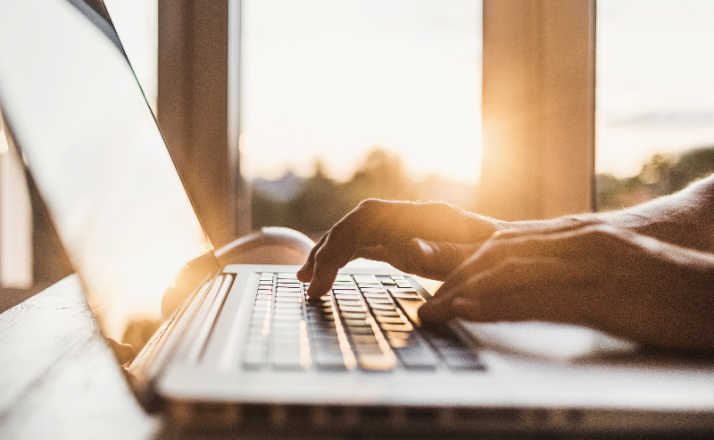 As an adult child of a deadbeat father who spent time in prison after wiping down his kitchen cupboards with his third wife's face, I am over here applauding Pfaff's chutzpah for not letting his father rest in peace.
At least, not in the memory of anyone who reads his obituary and knew who this man was in life.
But I guess his life wasn't so bad. He was a man with a badge at one point, which is an honorable thing and worth noting, right?
"Lawrence, Sr. did spend over 20 years in the NYPD, but even his time in service was negligent at best," Pfaff wrote. "Because of his alcohol addiction, his Commanding Officer took away his gun and badge, replacing them with a broom until he could get his act together."
I stand corrected.
As other adult children of abusive alcoholics may know, when a toxic parent tries break the cycle of addiction, it doesn't always go well.
For families that are able to heal and grow, my heart swells with envy and congratulations. But, for the rest of us, it can be a miserable thing.
And for that, my heart aches for anyone involved because it can be an incredibly painful and angering experience to watch go down.
"Lawrence, Sr. did claim to be clean and sober for over thirty years, but never worked any of the twelve steps, including the eighth and ninth steps with his children, making amends," the obit reads. "He possesses no redeeming qualities for his children, including the ones he knew, and the "ones he knew about."
As for missing his father, perhaps even a sliver of love for the person he was or could have been, maybe? Pfaff appears to have feelings about that as well.
"It will be challenging to miss Lawrence, Sr. because he was narcissistic. He was incapable of love.

Lawrence, Sr.'s passing proves that evil does eventually die, and it marks a time of healing, which will allow his children to get the closure they deserve.

Lawrence, Sr. can be remembered for being a father to many, and a dad to none."
When asked about why Pfaff would write such a harsh obituary, he told NBCNews that he need closure, but apparently, so did a lot of other people.
"I started rewriting my words in a way that I could communicate that without bashing him. Just stating the truth — which was all I needed to do. Get my truth out," he told NBC.
He explained to the news outlet that he was expecting a strong reaction from the public once the obit went public, but was astonished to find just the opposite.
"I am utterly shocked, I have to say that I was prepared for blowback," he told NBC.
"I got a call from a woman in St. Augustine, who tracked me down and thanked me for posting that because it helped her bring some more healing to her life…I really had no idea the impact that was going to have because it was really a healing process for me, this was my way to close that chapter and move on."
I have to say, I did relish reading this obit a few times and a little part of me felt a bit seen and understood.
Having a shitty, toxic parent die can fill one with relief and calm, which is not how you're supposed to feel when a family member passes.
But as Pfaff wrote, evil does eventually die.