It's that time of year when parents around the country start panicking about the perfect holiday gift for the teacher who puts up their kid all day. This year presented challenges like no other to those who engage in the noble pursuit of teaching our children.
We rounded up some of our favorite products that will make the best teacher gifts for that very deserving teacher in your life.
Be sure to include a note recognizing how dreadful this school year has been for everyone. But, especially teachers!
This post contains Amazon affiliate links. If you click on a link, Filter Free Parents may receive a commission. See our full disclosure policy here.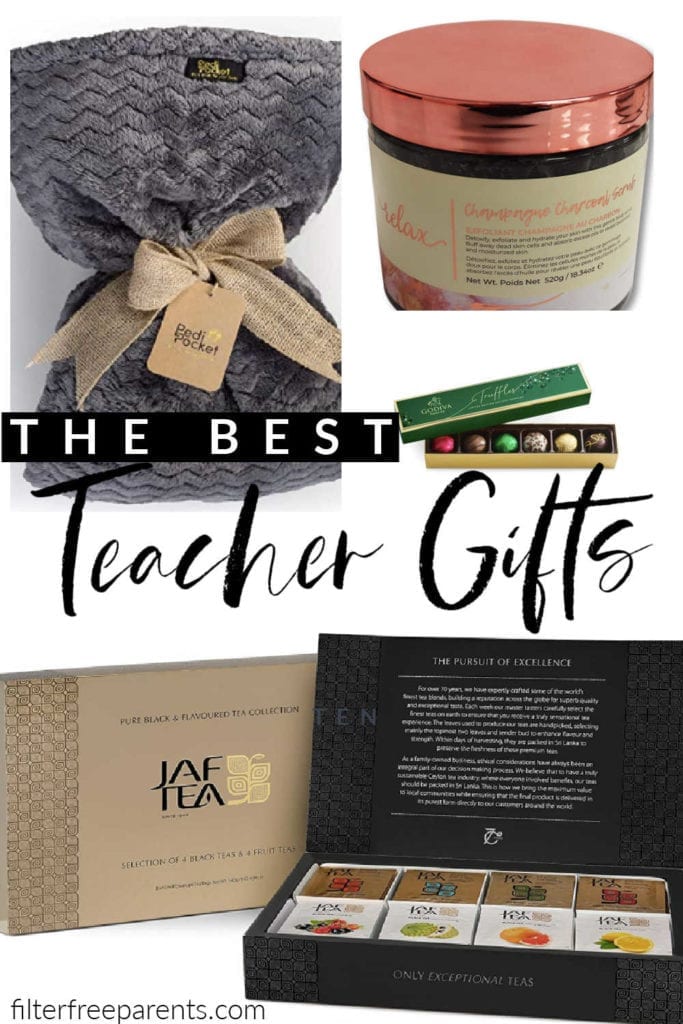 Planner
Plum Paper Teacher Planner: If there is something teachers need this year more than ever it is something to help them stay organized. This school year is unlike any other and they can use all the help they can get.
Enter the Plum Paper Teacher Planner that has sections for each class, a place for notes about individual student needs, and plenty of room to note daily details. As a bonus, these planners can be customized with the teacher's name.
Eats Make the Best Treats
Teachers tend to get a lot of gifts each year. While they are certainly appreciative, they may be thankful for a gift they can consume.
Send a gourmet Wisconsin Cheese Platter right sent right to your teacher's home. A consumable gift is one teachers can enjoy without having to worry about where to store it later.
Another fun option is a Clarkson Avenue Crumb Cake Co. cake, or even better, a monthly subscription. These cakes are made from a family recipe that has been loved since the 1950s. Cheese platters start at around $50.00 and make a great gift to send on your own or from a group. Crumb cakes start at $35.00.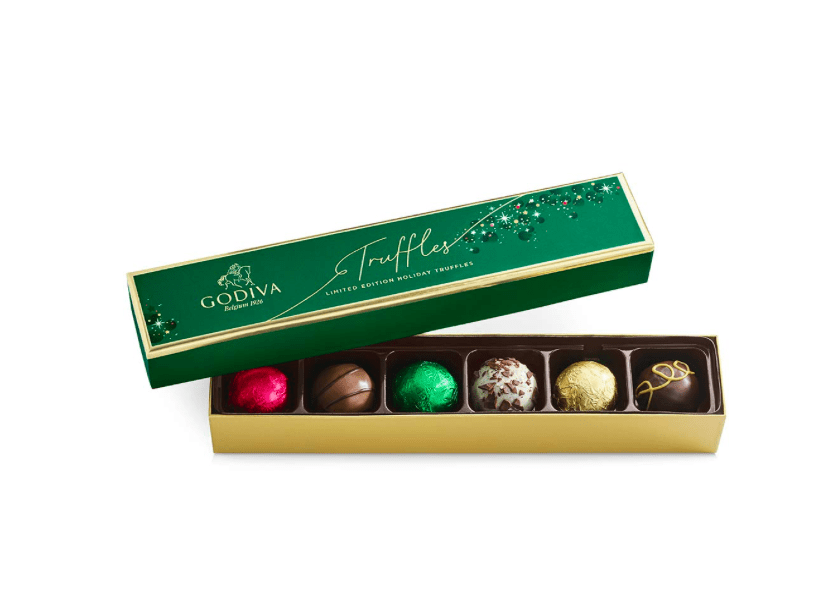 Of course, you can never go wrong with a box of classic Godiva chocolates that are always worth the splurge. Sets start at under $25.00.
A basket of gourmet popcorn from Pop on the Block will give them everything they need to veg out with a movie once class lets out for year.
Tea Time
Another good option that is consumable is a Jaf Tea box of gourmet teas. This is going to be a long winter and a nice, warm cup of tea is a great way for teachers to engage in some self-care either while teaching or while winding down at night.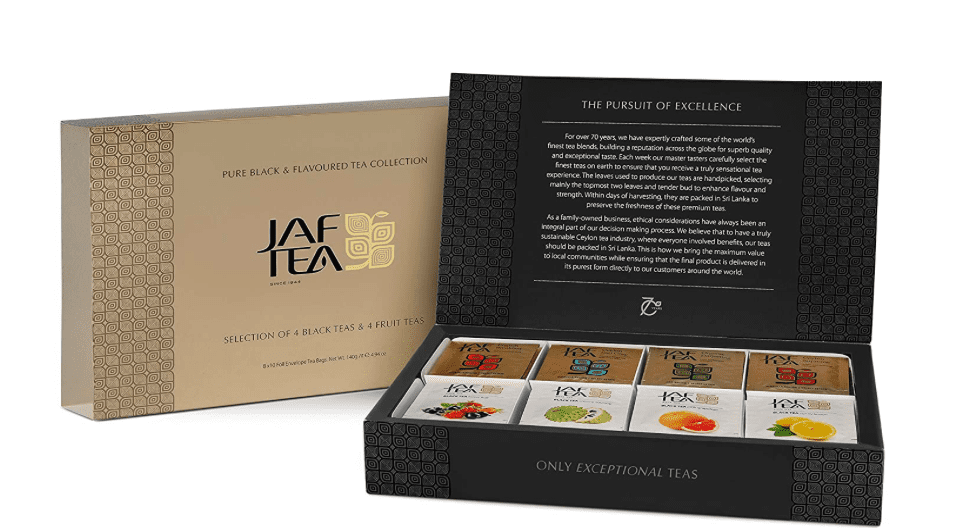 A beautiful gift box with 80 tea bags in eight different flavors is under $20.00 but looks much more expensive.
Get Cozy With a Pedi Pocket Blanket
With many teachers teaching at home at least part-time, a soft blanket makes a great gift. The Pedi Pocket blanket is a great choice because it has something extra – a pocket on the bottom to ensure your teacher's feet stay cozy while teaching through the winter months.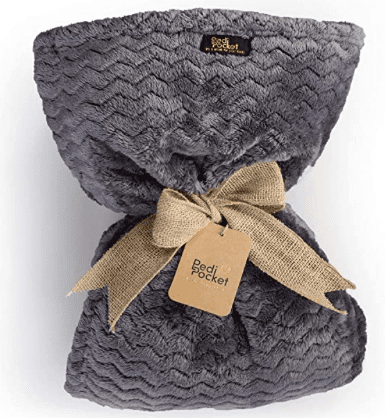 The Pedi Pocket works just as well while longing around afterschool as well.
Stay Warm in Style
Once it gets cold everyone needs something to take the chill out of the air. A gorgeous wrap from Mar Y Lana is the perfect solution for teachers who may need to quickly grab something to help keep them warm while teaching or relaxing at home or school.
This great alternative to a sweater feels like being wrapped in a warm blanket but looks dressy enough to be safe for school or cool wine nights outside with friends.
Another great option is a World Chic Icelandic sweater that is made from incredibly warm but light wool that has been popular in Iceland for centuries. It's the perfect sweater to reach for when teaching or having an outdoor gathering with friends. Either makes a great group gift!
Mask It Up
In 2020 everyone needs another mask. Really, everyone. This is especially true for teachers who are meeting with students even a couple of days a week.
Happy Masks are a great choice because they are not just comfortable but also have a unique design with a built-in filter that does not need to be replaced. Any teacher will appreciate this extra peace of mind.
Or, get your child's teacher a luxurious Silken Pure mask that is pretty, incredibly soft and comes with seven filters.
A Marcellamoda Mask is another great option that looks sleek and is easy to care for while providing extra protection in classrooms or walks around the neighborhood. Some of the Marcellamoda masks come with washable silk filters which makes them easy to care for.
A Classic with A Twist
Mugs are a tried-and-true teacher gift fir good reason and even more so when teachers are working from home more than they ever imagined. Make sure your mug stands out.
Well Told Mugs can be customized, for around $20.00, with a specific date, time and location. One date that is likely significant for most teachers is March 13, 2020 at 3:00 pm – the day their students were sent home from school with no idea of when they would be back in the classroom.
Include a note expressing how much you appreciate all your teachers have done since that date to create a unique and memorable gift.
To Teacher With Love
Dear Ava: Dear Ava puts together the perfect ready-to-give gifts for teachers in beautiful boxes that range from self-care to jewelry.
Spa Boxes, for about $20, come with everything teachers need for self-care at home including a bath bombs and lavender soap with a message just for teachers attached to the box. Necklaces packaged just for teachers also make a thoughtful gift.
Stress Relief
Teachers need a little TLC whether they are on their feet all day or stressed from a long day of virtual learning.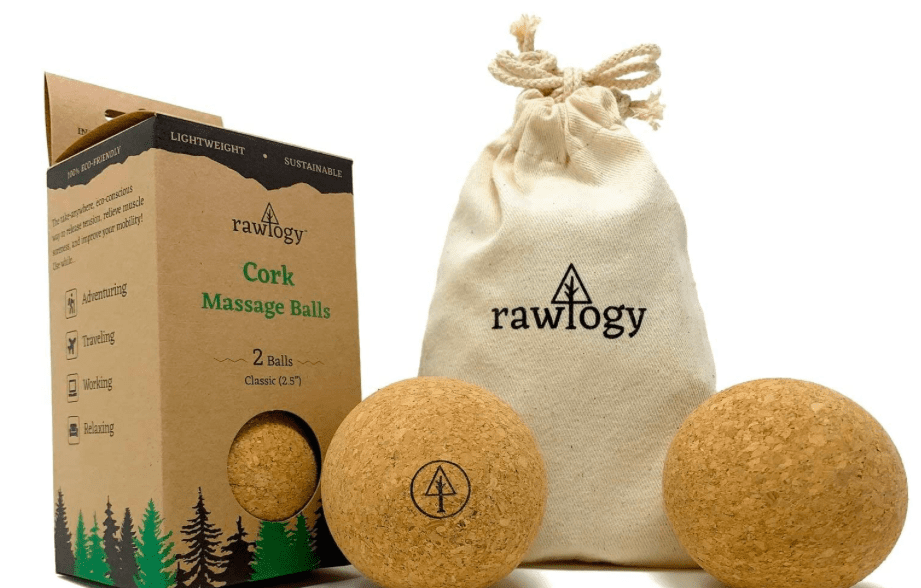 These Rawlogy Massage Balls are made from sustainable cork and are used by rolling a ball back and forth under each foot. Online teachers can even use the balls while teaching. Need something more? Rawlogy also makes a larger, cylindrical version for sore backs.
The Work From Home Essentials
Teachers will appreciate the work-from-home desk essentials they don't already have.
This handy Raise Board lift for monitors can be used at home for virtual learning or, eventually, in the classroom. Not only does it move monitors up to eye-level for better posture but it creates more desk space underneath the lift.
This is a great gift for any teacher who deserves to be more comfortable while working or who needs a little extra space on their desk – which is all of them.
Or, since whiteboards have become a homeschool must for students and teachers alike, the oversized Wall is a great gift that gives plenty of extra writing space without taking up much space on a desk thanks to its slim base.
Relax, Just Do It
As 2020 comes to a close everyone needs some self-care. This goes more so for teachers who have spent this school year teaching in ways they could not have imagined when they first entered the classroom.
Manna Kadar has everything from body scrubs to bath bombs that your teacher can use to ensure they return to school in 2021 relaxed and refreshed.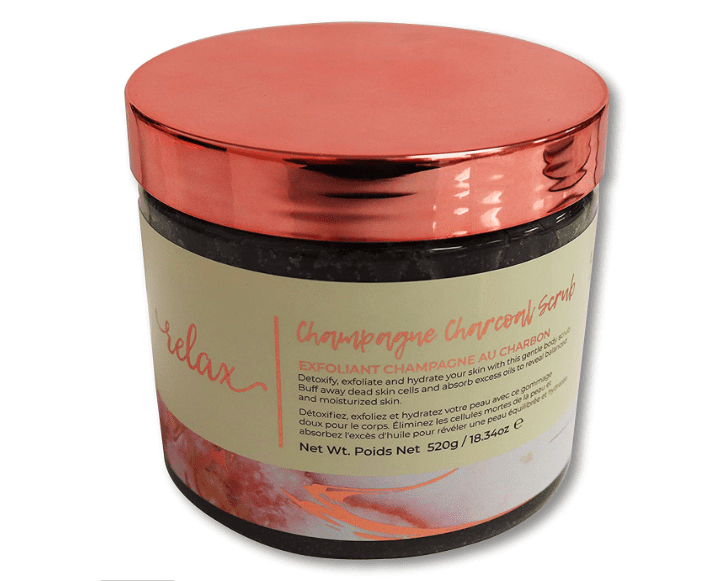 Another good option is Country Bathhouse that has everything from aroma therapy and seasonal soaps and scrubs with scents like cranberry woods and candy cane. Best of all, these gifts won't add to the clutter since they will be enjoyed and not stick around.
Power Up!
Teachers are ending 2020 knowing they need more power. An Eggrtonic Power Bank is a great choice for teachers because it's lightweight while packing enough power for multiple phone charges or to charge a laptop.
The Eggtronic displays how much power is left in the power bank so your favorite teacher never needs to guess about whether they will make through class.
Get Up!
With so many teachers working on their computers more than ever any teacher will appreciate a Mount-It standing desk convertor that fits on top of nearly any desk and easily moves up and down to ensure your favorite teacher is able to be productive whether they prefer to stand up or sit down.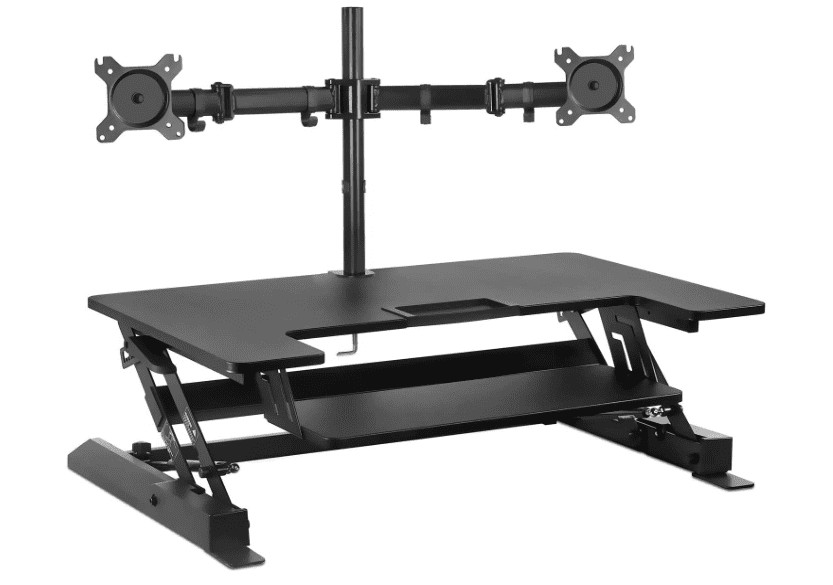 Moving into winter this gift will help keep teach alert and in shape for the favorite teacher in your life.
Cancel it Out
Teachers need some peace and quiet! Whether they are teaching virtually and need to drown out the sounds of their own children or going into a classroom and need to unwind, they will appreciate a pair of noise cancelling headphones.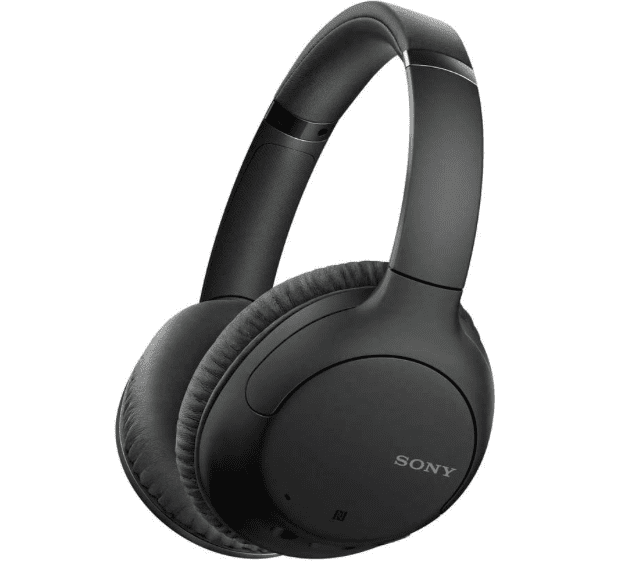 These top rated headphones from Sony are under $100. Go in with a couple of friends and get your child's teacher a gift you know they will use that will last them for years.
This post originally appeared on Medium