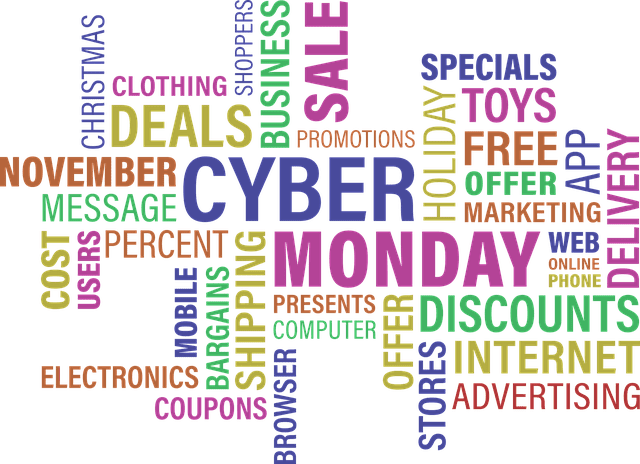 With each passing year, Cyber Monday becomes bigger and bigger. Last year, sales totaled more than $3 billion, a 16 percent increase over 2014. So it's anyone's guess as to what the total sales figures will be this year. It's probably safe to say that they will be through the roof. Of course, this popularity means that you may be among the people shopping on Cyber Monday (which, if you don't know, is the first Monday after Thanksgiving; this year, that happens to be November 28th). If so, make the most of Cyber Monday with these tips. You'll be glad that you did – and so will your bank account.
Shop for Deals
It probably goes without saying, but there are a lot of deals to be found on Cyber Monday. In fact, some major retailers, including WalMart and Best Buy, openly advertise their Cyber Monday deals in advance. If you have something in mind for the holidays, do a little bit of research before buying, as you will probably be able to buy it at a discount. You might also want to stay on the lookout for advertisements on social media or your favorite websites. As we get closer to Cyber Monday, retailers are likely to advertise more heavily. You have probably trained yourself to ignore these advertisements, but in this one instance, you might actually want to pay attention!
Shop from Your Phone
Shopping from a smartphone or tablet is the future of e-commerce. And it's little wonder why, as retailers are increasingly designing digital experiences that are tailored for mobile devices. As smartphones and tablets become more popular, online retailers are realizing that traditional desktop user interfaces are no longer the primary way in which people interact with websites. If you haven't yet given mobile commerce a shot, you may want to give it a try. You might just find that it transforms the buying experience – it is easier, quicker, and more convenient in many ways.
Stay Safe!
Of course, if you do shop from your phone or tablet, make sure that you do so over a secure connection. Use a password-protected Wi-Fi network or encrypted data plan to help prevent hacking and identity theft. If at all possible, avoid unsecured Wi-Fi networks, as they pose a needless risk. It's also advised that you take simple precautions to avoid scams, such as going directly to the source, rather than relying on third-parties. Finally, you can further protect yourself by buying mobile devices with built-in security features. For example, mobile processors such as Snapdragon (by Qualcomm) offer security features that help prevent malware and theft.
Don't Ignore Your Email
Up above, we recommended that you actually pay attention to all of those banner ads and social media promos that you see in the days leading up to Cyber Monday. And that is because they might actually lead to some great deals. Well, the same is true for emails. Nearly every major retailer will be sending email promotions in the weeks leading up to Cyber Monday (as well as on the day itself). Though deals will cover the proverbial gamut, you will likely find that Cyber Monday is best for buying so-called "soft goods," such as clothing and beauty products. And best of all, you won't have to fight any crowds!
Have Fun!
Cyber Monday means the holidays are here, so enjoy yourself and take advantage of it! You live in a time that allows you to do your holiday shopping from your desk at work, or at your favorite coffee shop during lunch. In other words, it's never been simpler or easier to buy for the ones you love. Plus, you will likely save a ton of money in the process if you follow the deals. So have fun and shop from your phone! Unless, of course, you like elbowing people out of the way and waiting in line over night for a slim chance at buying a television for 25 percent off. Do you?