In our current phase of social distancing in order to prevent the spread of the coronavirus, most of us are home with our kids 24/7. Many schools provided some form of online lessons or school material for our kids, but there's only so many hours of homeschooling a parent can do before they feel a little…. angsty.
(And in my case, it's two. Two hours of assisting my kids with math assignments before the tone sets in: "No, NO, you have to carry the ONE. It goes up he- wait, what? Your teacher never taught you to carry the one??")
All work and no play makes kids stir-crazy and parents grumpy. And while kids love being on their electronic devices -heck, most of us parents do, too- sometimes breaking away from the screens & engaging in a creative activity is the perfect remedy for boredom.
We Craft Box offers a monthly subscription service that sends a cool multi-project craft kit right to your door each month, providing hours of creative & interactive fun.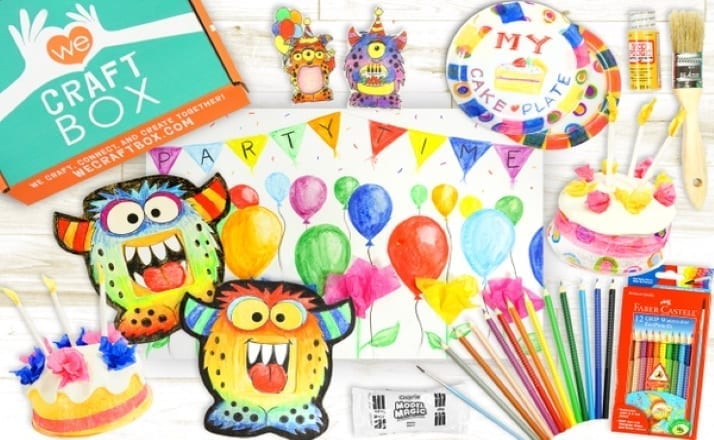 This post contains affiliate links. If you click on a link, Filter Free Parents may receive a commission. See our full disclosure policy here.
We Craft Box sent us two sample boxes to try out with our kids, and I can happily report that if you've got craft-minded children, their subscription service is worth every penny!
My 6-year-old son and my 8-year-old daughter were more than happy to check out these craft goodies. Once we got through our morning attempts at ELA and math, it was time to crack open these boxes; art class began!
While many kids love artistic projects, they also love getting mail. The first burst of excitement came in the form of getting to open their own boxes, not knowing what project was in store!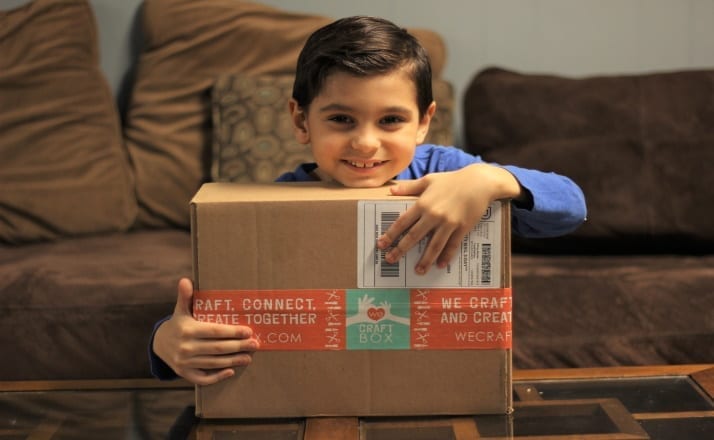 And since each month features a different project and material collection, your child has the excited anticipation of looking forward to what new goodies each box holds: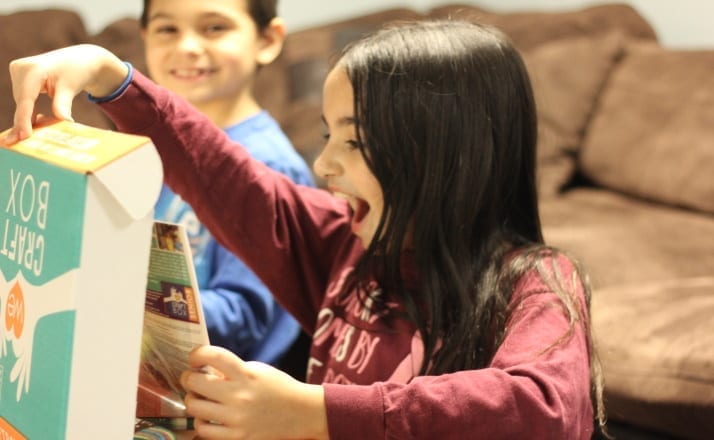 Remember the fun of getting new school supplies each year when you were a kid? A box of sharp, brand-spanking-new colored pencils is still just as exciting!
Each box comes packed with every single supply needed to create the various crafts.
And that's the best part: although the box is centered around a single theme, each box provides instructions & materials for FOUR separate craft projects!
So for the price of one craft, you're getting four individual projects. Although we only attempted one, we've still got three projects left to tackle. We're talking a few more days worth of crafting fun- and considering that we've all got hours to fill, that's a great benefit.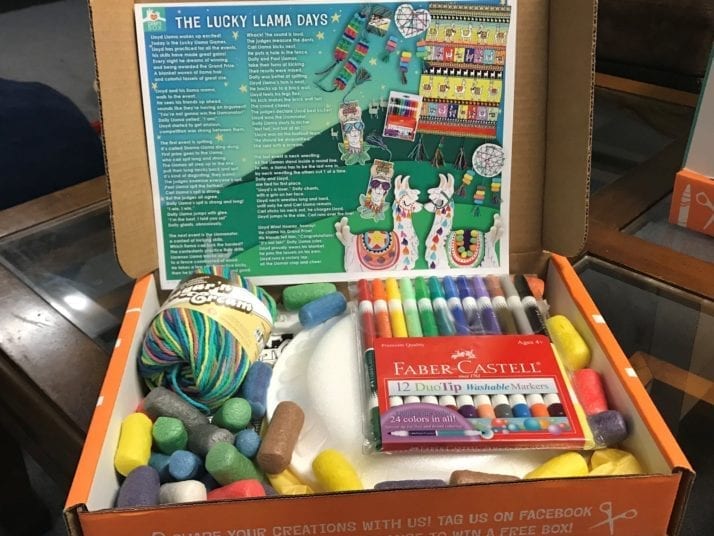 The kit comes with a handy instruction sheet that breaks each craft down into several easy-to-follow steps.
The crafts were age-appropriate for both of my kids; they were able to work with minimal assistance from me. But it was fun to hang out together and see the projects come to fruition.
(Remember Shrinky-Dinks when we were kids?? The Monster Box -this month's craft for new subscribers- featured a "make your own Shrinky-Dinks" as one of the crafts. It was SO.MUCH.FUN!!!)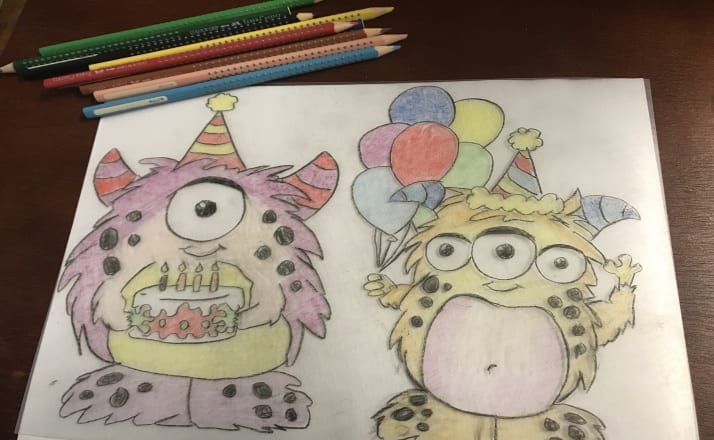 And the finished product: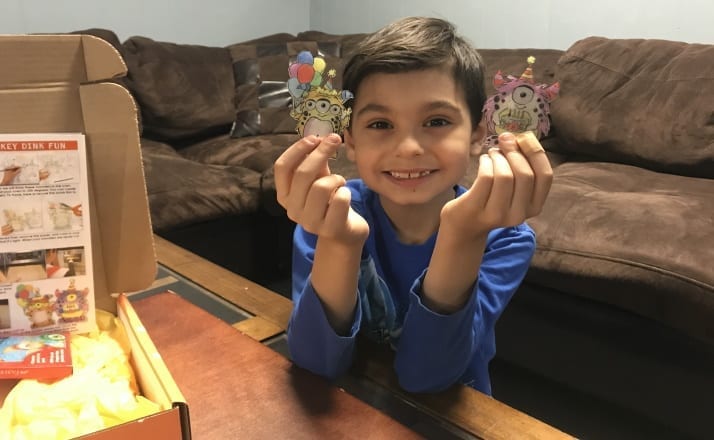 My daughter worked on a bookmark from her We Craft Kit, and had a blast creating her own fun project: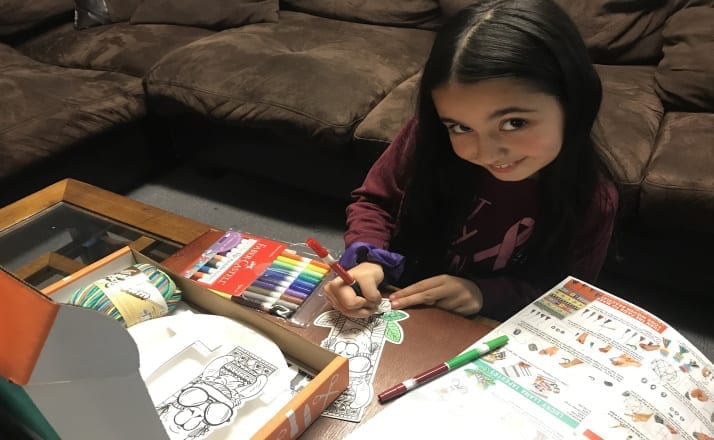 The end result: a cute bookmark, and happy smiles!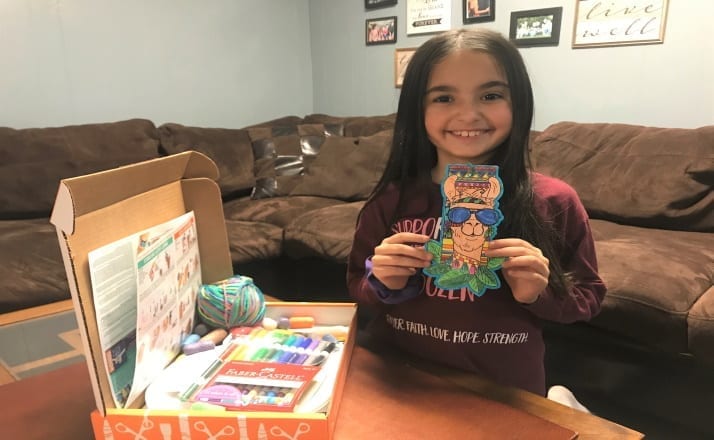 We had a genuinely great time opening the boxes and creating a craft, and we look forward to having another three craft projects still to go!
Getting your child his or her own We Craft Box subscription is super simple: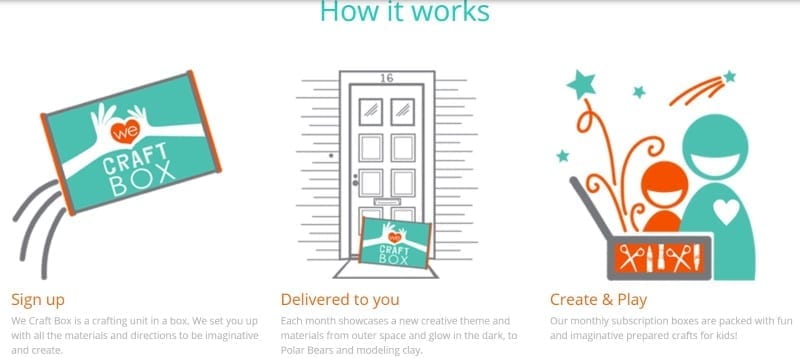 You can choose the type of membership that best suits your family; you can select the monthly price of $29.99, a 3-month prepay option of $84.99 or even a yearly (12 month) subscription for one payment of $299.99.
Being home right now, We Craft Box is one of the best ways to encourage your kids to take a break from the electronics & to get creative- and it's shipped right to your door!
Interested? Check out the We Craft Box website to learn more about their project offerings and subscription services.