We get just four months of warm weather a year where we live so we call it, "Go time!" each year when the sun finally brings the heat. "Go time!" is also how my husband and I affectionately refer to mornings throughout the year because the dawn of the day is our go-to time for morning sex.
Well into our third decade of MARRIAGE and two kids later, we have sex approximately I'm not really sure, it just depends times a week. What I am sure of is sex at night is now passé but SEX in the morning is here to stay.
Here's why this is true for us . . .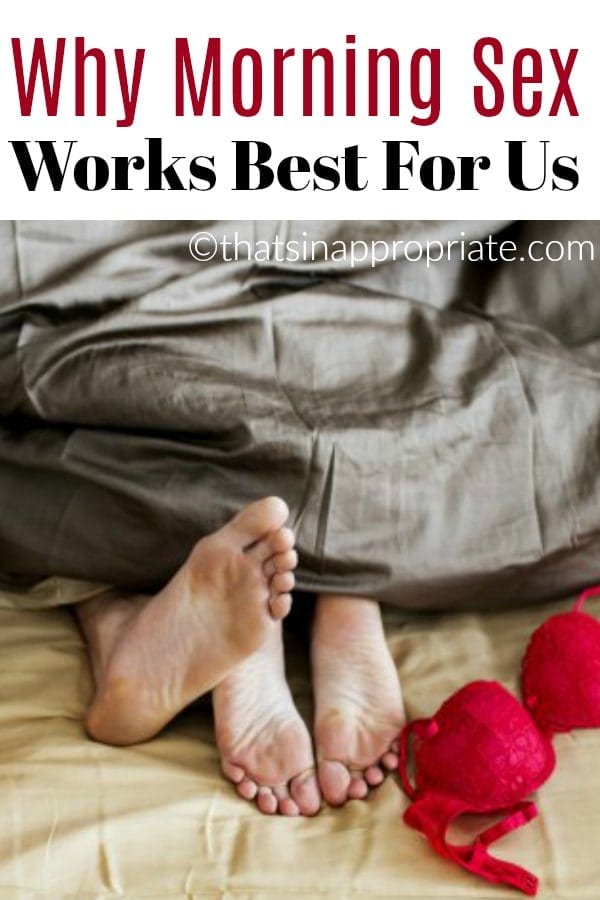 We've two TEENS, you see, and so we're tired. We've been worn all the way out for as long as we can remember. Add in work and managing the house, errand running and dinner prep, paying the bills and attending extra-curriculars and by the time we hit the sheets each night, we're already half asleep and approaching comatose status. So, sex isn't often on the agenda for either of us.
Making love in the evenings is usually a can't even. We're too depleted from making our way in the world each day. It takes everything we've got.
Morning sex, on the other hand, is a can-do we look forward to. Lovin' in the a.m. works best for us these days for several reasons.
Though we're often still half asleep come daylight and when we start to get frisky, the objective at hand is to fully wake up and having sex helps us rise and shine.
The difference between being barely awake at night and barely awake in the morning may only be measured in inches, but it feels much broader than that.
Come morning, we've never just eaten a thick steak with a loaded baked potato side so we don't fight belly bloat; the dreaded enemy of sexy sex.
OUR BODIES are warm and pliable from the get-go. There's no shivering from getting freshly naked, no need to limber up, no fear of pulling a hammy or putting out our backs.
Having both recharged our batteries overnight, energy for sex is almost always mutually assured in the morning. And having sex on a full charge means we won't peter out.
We awaken as clean slates with nothing on OUR MINDS save which way we feel like getting tangled up that day.
We can't commit to being fully present and engaged during sex at night anymore because our days spent at busy workplaces.  Raising even busier kids tap us and sap us from start to finish.
And fully present for sex is the only way we're interested in showing up for each other, twenty-three years in.
Too many times, we've DONE THE DEED at night out of obligation, while over-tired, while distracted, or when just not that into it.
Other times, we've withheld physical affection for feeling hurt, angry or disappointed with each other. For being stressed out, anxious, or pre-occupied. Or, when our priorities were out of whack. We've put sex on the back burner for too long on occasion and we've even let our flame die out.
The two of us have checked off each of the what-not-to-dos in the bedroom over the years so we're crystal clear now on what the to-dos are. And for us, they all hinge on having sex in the morning.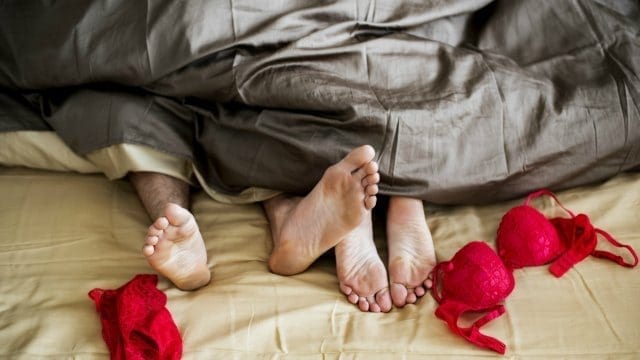 Here's our morning sex to-do list:
Get hot, sweaty and sticky sweet in the mornings; it's time to shower anyway.
Get aerobic in bed first thing and reap the benefits of a revved up metabolism all day long.
Whisper sweet nothings or DIRTY SOMETHINGS in each other's ears upon waking to have a sexy secret that'll put a skip in your step and a tickle in your tummy the whole day through.
Be carefree and wild, wrinkle up the sheets and throw off those covers; you're going to make up the bed soon anyhow.
Carnally enjoy each other in the morning and rest easy in the knowledge sex won't be expected of you tonight when you least want to have it.
On the weekends, be lazy at sex, barely even lifting your heads off your pillows. Being lackadaisical about loving allows for falling back into sweet, satiated sleep only to wake up and do it all over again.
Have coffee together right after to have a date morning without having to put real pants on, leave the house or spend money.
For all the above benefits and more, sex in the morning is our new normal. We don't wear our sex glasses at night anymore. We're gonna keep getting it up when we get up instead of struggling not to go down while we're going down.
For us, morning glory is most fulfilling because it feels the best for both of us.