Congratulations on your new baby! We thought we'd share some must-have items for new parents.
What most parents really want to hear are ways to make this whole parenting thing a little easier, right?
Fortunately, we live in the 21st century, which means there's an abundance of gadgets that can help you stay sane during your first year of parenthood. Everything from nap time to bath time just got easier, thanks to technology.
As for diaper changes, you're still on your own with that one.
Here are 4 must-have items for new parents we can't live without.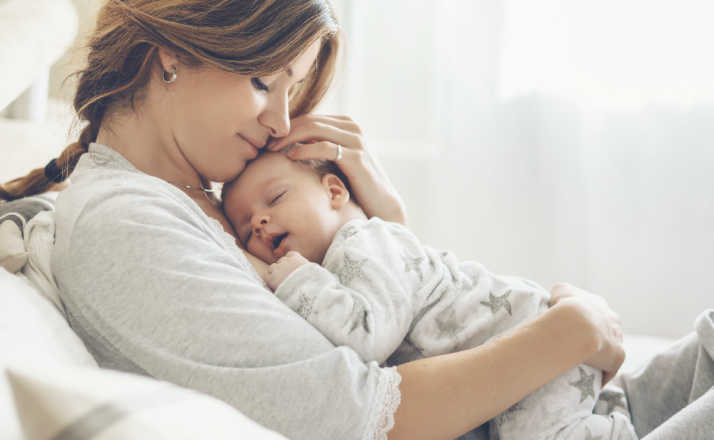 Smart Swaddling Blanket
A swaddling blanket is the must have item in a new parents bag of tricks, because they are more than a swaddle. They can be used as a privacy throw, a tummy time blanket and a car seat canopy. And, if your newborn is having a difficult time sleeping at night, a swaddling blanket can help comfort him.
Swaddling blankets are available is several types of fabrics – muslin and marquisette for warmer environments and cotton flannel for cooler weather.
These blankets come beautifully packaged and are available in a wide range of colors.
Audible Bath Thermometer
Is the water too cold? Wait, is it too hot? Did I just get soap in my baby's eyes? How do I do this with just two hands?
Make bath time easier with a bath thermometer that sounds an alarm when the water is too cold or too hot for baby's sensitive skin. The Aquatopia Safety Audible Bath Thermometer & Alarm ensures that the bathwater is kept between 89.6 and 100.4 Fahrenheit, the recommended bath water temperature for little ones.
The American Academy of Pediatrics notes that most parents find it easiest to bathe a newborn in a sink, bathinette or a plastic tub lined with a clean towel. The Aquatopia thermometer would make for an easy addition to this type of bathing environment.
Power-Folding Stroller
As a new parent you'll soon begin to appreciate things you never thought you would. For instance, a power-folding stroller versus a traditional and very uncooperative, stroller. The 4moms Origami power-folding stroller opens and closes with the touch of a button, which makes running errands and going on day trips much easier.
And since we know you're a tech-savvy parent, we know you'll appreciate Origami's smartphone charging abilities and LCD dashboard.
Self-Warming Bottle
The last thing you want to do is stand barefoot in your kitchen listening to the hum of the microwave when you wake up to a hungry, crying baby in the middle of the night.
Make nighttime feedings easier for yourself with a self-warming bottle. The iiamo Go feeding bottle warms expressed breast milk (which should not be warmed in a microwave) or formula to the perfect temperature in just four minutes via a disposable heating cartridge that doesn't require electricity. The bottle is also easy to disassemble, which makes cleaning simple.