It can be difficult to find the perfect ride for your family because there are so many factors to analyze for each option. You need to look at each vehicle's price point, seating and cargo capacity, gas mileage and, most importantly, safety ratings. Vehicles today offer consumers more choices than ever.
You must also consider the interior design and if it's best suited for your family. If you have small children, for example, a minivan may be a better choice than a four-door sedan. But trying to narrow down the list of the best vehicles for families can be overwhelming.
Regardless of your unique situation, here are some options worth considering:
Honda Accord
It doesn't quite compare to a minivan in terms of space, but the Honda Accord offers practically everything a family needs. It ranks as good for all safety categories by IIHS, and it ranks eighth out of 12 for affordable mid-sized cars by US News & World Report.
The Honda Accord also offers a competitive MPG of 24 in the city and 34 on the highway, and can accommodate five passengers.
And when it's time to sell, you can rest assured you will get the biggest bang for your buck as these vehicles have been known to retain their value over time.
Chevrolet Equinox
Not only is it easy on the eyes, but the Chevrolet Equinox is also easy on the wallet. In fact, US News ranks it eighth out of 25 for affordable compact SUVs. It seats five passengers in a spacious cabin, and it is equipped with an ample amount of trunk space, which makes it the perfect ride for road trips or sports equipment.
The Chevrolet Equinox also provides a smooth ride and boasts an impressive 22 city and 32 highway miles per gallon. It also received a 9.3 out of 10 safety rating by U.S. News & World Report.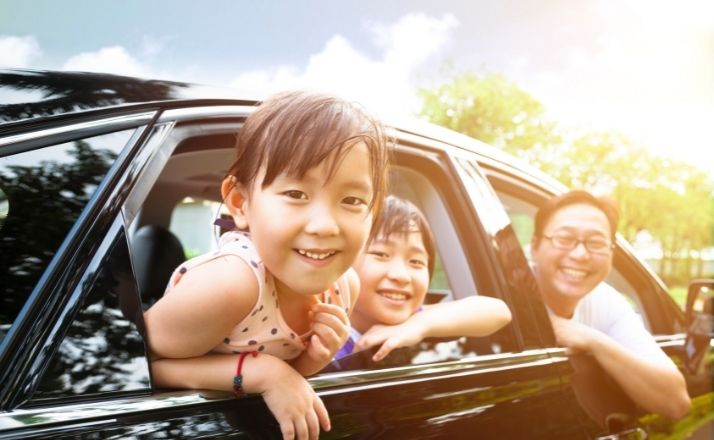 Chevrolet Tahoe
If you have a big family and are searching for a large SUV that's both safe and affordable, the Chevrolet Tahoe is a viable option. The newly redesigned Tahoe, which ranked 8.7 in safety and No. 1 in affordability, is a sight to see on the roadway, and can comfortably seat eight passengers in three rows.
It's ideal for extended road trips, running errands, and hauling sporting gear. Or, you may like a Chevrolet Tahoe because it's stylish enough to chauffeur a group of moms for a night out. If this interests you, take a test drive in a stylish and spacious Tahoe and see how you feel.
Honda Odyssey
Minivans have been the vehicle of choice for many families since they arrived on the automobile scene. They're roomy, safe, affordable, and easy to maneuver; the latter is especially important for parents with little ones in tow.
The Honda Odyssey is the top-ranked minivan out of the seven available on the market. It also can easily accommodate eight passengers and all of their belongings. And, with an impressive 9.7 safety rating from U.S. News & World Report and a fuel efficiency of 19 and 28 city and highway miles per gallon, what's not to love about this stylish minivan?
So, which vehicle is the perfect fit for your family?