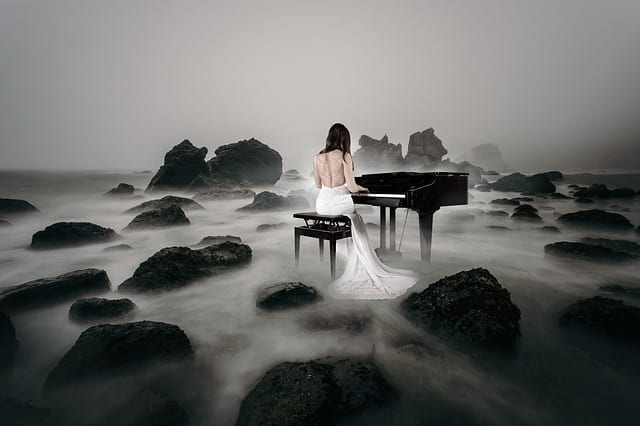 A lot of planning will have gone into creating the perfect wedding for you, your partner, and your guests. After spending many months of organizing venues and vendors, trying on different dresses, and selecting thoughtful favors, it is only natural to feel a great deal of pressure and stress come the big day.
Unfortunately, many brides underestimate how they will feel when waking up on their wedding day, as they are often preoccupied with endless tasks on their to-do list. If you want to enjoy a relaxed, calm, and fun start to your day, here are four tips for the perfect wedding morning.
Lay Out Your Wedding Dress and Accessories
Hang up your wedding dress and lay out your accessories the night before your big day, so you feel 100% ready and a little more relaxed. Take the time to cut off any and all labels, and encourage your bridesmaids to do the same, so you feel mentally prepared for the next morning.
This will also allow for a photographer to capture these essential pre-wedding shots without disturbing you, and you can quickly slip on your gown and accessories once you're ready to walk down the aisle.
Enjoy an Early Night
If you want to wake up feeling happy and calm on the morning of your wedding day, you must go to bed early the night before. While you might be filled with both nerves and excitement, it's essential to switch off your mind to enjoy a good night's sleep.
Ease yourself into sleep by playing a calming playlist, laying in fresh bed sheets, and maybe even download a meditation app, which could each help you to drift off.
Create a Tranquil Environment
As you will have a million and one things to do, and endless questions running through your mind, it's critical to develop a tranquil environment that helps you to relax and destress. Ensure you remain calm on your wedding morning by decluttering your belongings the night before.
A relaxing aroma could potentially help to calm your jitters and decrease your stress levels, too, such as a Pairfum reed diffuser. You also should pull back the drapes to welcome as much natural sunlight as possible, which could lift your mood.
Identify a Hair and Beauty Timeline
Ensure you know exactly what to expect on your wedding morning by timing your hair and makeup trials, so you will know exactly how many hours you will need to prepare. Also, talk to your makeup artist and hairstylist about how to prep your hair and skin before their arrival. For example, you might need to wash your hair the night before or apply a skin moisturiser.
Don't forget to confirm your bridal schedule with them both to ensure they arrive on time and know who is going first. It's also a smart idea to test any beauty products you intend to use before your big day, so you do not experience a reaction that could ruin your wedding.