As an adult, you probably have a long list of podcasts that you listen to whenever you have a free moment.
What about your kids though? They can get a lot out of podcasts too, and you'll want them to be able to enjoy what they have to offer.
Here are some of the best podcasts out there that will entertain and educate your kids whenever they want.
This podcast from NPR is one that will make science fun for your little ones. Hosted by Mindy and Guy Raz, they cover the scientific questions that your kids won't get answered in class.
What really causes a brain freeze? Why are the giggles contagious?
They cover everything in a fun way, but still offer the scientific evidence for their discoveries.
This podcast is one for children who are a bit older, in the 8 – 12 years old range. This mystery podcast focuses on the case of a missing kid, and it's performed by kids too.
The central mystery is highly engaging, and it'll keep your children guessing until the very last episode. Plus, the full first season is out so you can binge listen to the whole thing.
This podcast is developed specifically for bedtimes. The stories featured in this podcast feature mindfulness and meditation.
It's a great listen just before bedtime, so your kids can wind down and get a good night's sleep.
The beloved long-running kid's TV show has its own podcast, and it's just what you want for your little ones.
It features all their favorite characters, from Big Bird to Elmo and Cookie Monster, and they sing songs and tell fun stories. It's a good way to keep kids engaged with learning, even when the TV is off.
This podcast features a real-life dad and his two kids, and it's a fun look into their conversations about everyday topics.
Episodes have recorded real-life conversations they've had about kindness, how to be a good sport, courage, and more. The appeal of the show is that it's so genuine, and your own kids can learn a lot from this dad.
This podcast is a fascinating listen, as it hides real ethical questions under entertaining content.
They cover sillier questions, such as "Should you move to Mars?" as well as more serious questions like "Is it ever OK to lie?".
It's a conversation starter with your own children and one that will make them think on a deeper level.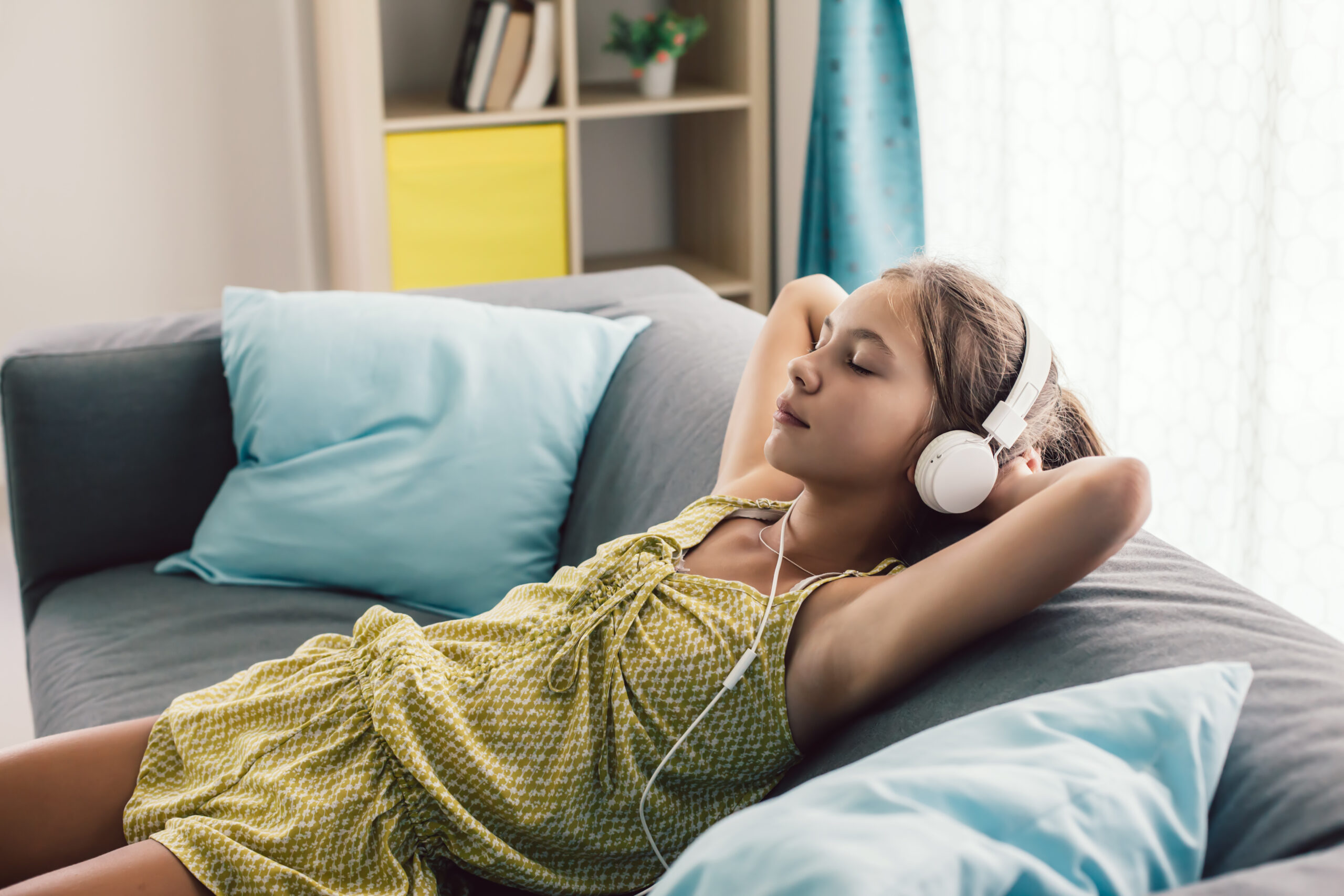 Have a kid that's always asking, "But why?" then this podcast is for them. It answers all the questions that your little one could ever have, and more.
They cover the more important topics that your kids need to be aware of, as well as the sillier ones.
The best part is your kids can send in their own questions. If they have burning questions, they can send them right over and get them answered.
Here's a podcast for the teens in your life. Being a teen, there's so much going on and often you don't want to talk to the adults in your life about them. That's where this show steps in.
They cover the topics that are affecting teens right now, such as issues at school and being in the world during a pandemic. It can be a reassuring presence for the teens in your life.
Got a kid that's interested in the news? You may not want them watching the regular channels, for a multitude of reasons. Instead, they can listen to this podcast.
It covers everything that's happening in the world today, with actual kids being the correspondents.
These podcasts are a great start into podcasts for kids. If you're looking for a way to occupy them that doesn't involve a screen, this is going to be just what you're looking for.
***Author Bio: Madeline Miller is a writer for Subjecto and Student writing services. She covers parenting topics, and also blogs for Top essay writing services.