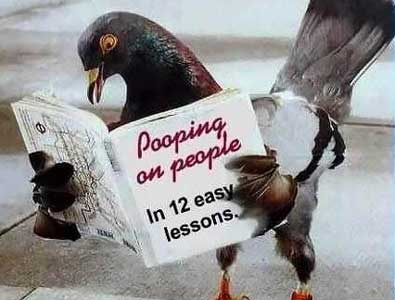 I'm super excited to introduce a new section to MommiFried called: Random Thoughts From My BFF. You've read our twisted conversations on here before and have enjoyed them. So today, she is going solo. Sort of. Next step is getting her to actually press the publish button. 🙂
I'd like to say I woke up this morning with my bitchtastic panties on, but the fact is I never went to sleep and at this point a blow torch and plyers would be about the only thing that could successfully remove them. I could cuss out a priest and feast on the bones of an endangered species at this point if it didn't require any actual energy. It's been one of those days when I literally sat and stared at my computer screen, dehydrating and wondering if I could make it another hour until my husband got home. He'd get me a drink. Yeah he would. He loves my grumpy ass.
Despite the fact that my hair looks like a bird shit it in, I'm permanantly wearing the 'don't f**k with me' face and I'm guessing I'm due for a bath at this point, he STILL loves me. He loves that I tell the telephone solicitors to f**k off as soon as I pick up the phone. He loves that I'll race a car full of grown men and leave them a quivering pile of bitches. He loves the fact that I unintentionally destroy things out of frustration (still haven't replaced the kitchen light after the broom incident yet). And that may be the only REAL reason I take off the bitchtastic panties today. For the love of a real man.