In an age in which everything seems to be an SUV, there are still quite a few sedans on the market that are not only practical, they're gorgeous.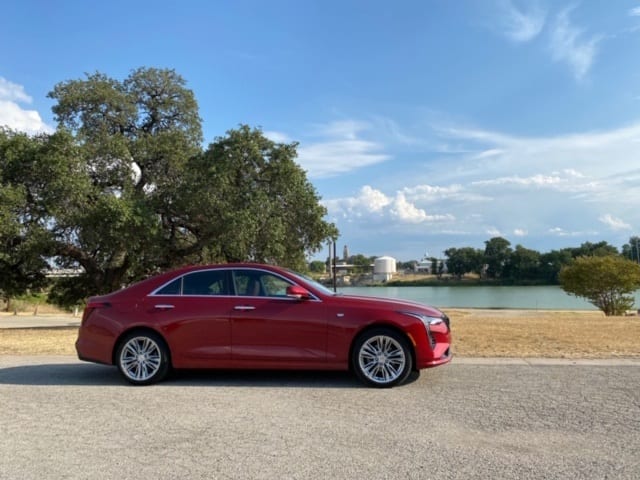 While an SUV is the bright shiny thing on the road right now, the tried-and-true sedan has some advantages:
Economy: save money on fuel, tires, and maintenance
Accessibility: it's easy to slide behind the wheel of a sedan for just about anyone, even if you're as tall as my mom, who is a neat five feet from head to toe.
Safety: sedans have a closed trunk, which means your valuables are hidden away more securely and you don't have to worry about objects in your trunk hurling at your head in a crash.
Which sedan is right for you and your family? Well, that depends.
If what you want is a reliable, safe car that will take you from point A to point B with no frills, you have a plethora of options. If your dream sedan has all of the comfort of a spa with massaging seats and other goodies and don't mind ponying up several thousand dollars more from your piggy bank, there's a whole other subset for you.
If you're looking for a new car, start here. Bonus: if you have a tween now who will be driving in three to five years, one of these could be the perfect hand-me-down for your teen driver.
Value focused: starting at $25K or less
If you're looking for a new car and you want it to keep it in the $25K range, take a look at these four-door superstars: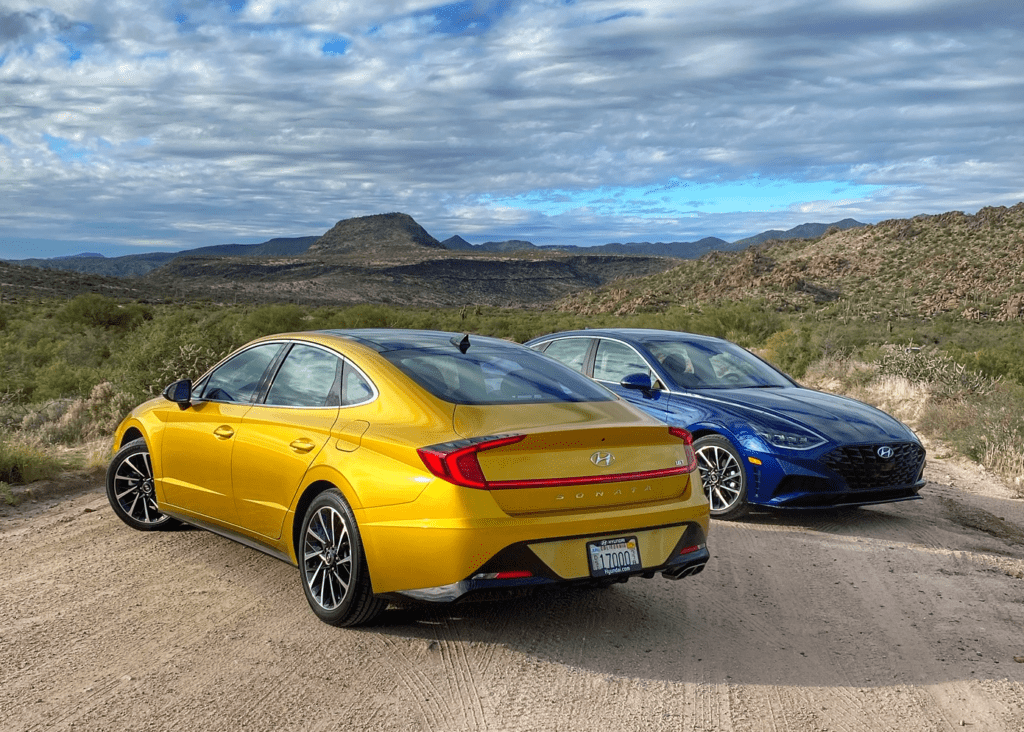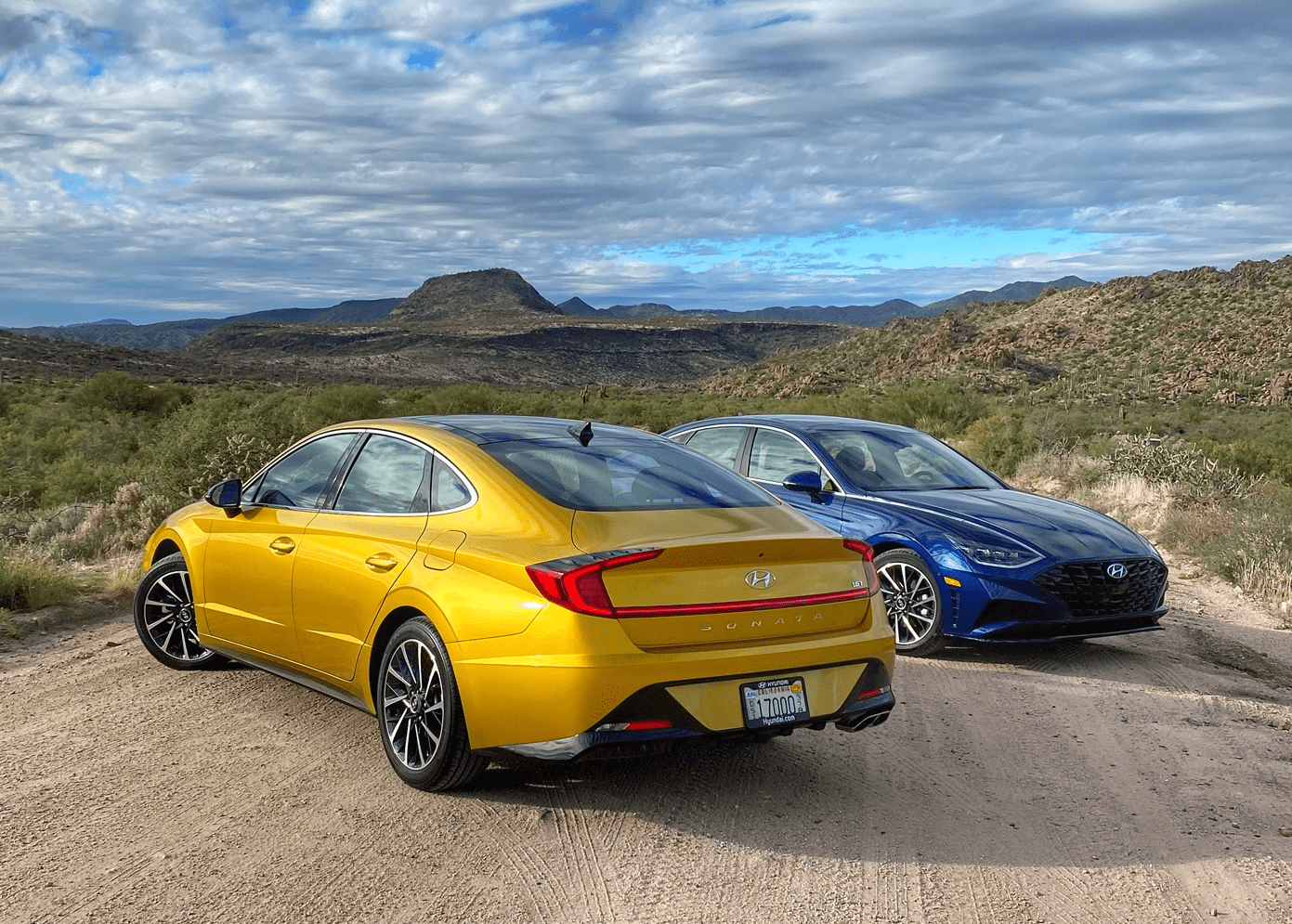 2020 Hyundai Sonata
The Sonata was also redesigned for 2020, and it's a stunner. Sometimes mistaken for a luxury brand twice or three times the price, this sedan will get a lot of looks on the road. Especially in one of the head-turning colors like Glowing Yellow, Calypso Red, and Stormy Sea.
28 city/38 highway mpg
180 horsepower
Hybrid model has solar panels on the roof and a range of 500+ miles on one tank of gas.
Tip: the much-advertised SmartPark feature helps get you out of tight spots.
Starts at $23,600 MSRP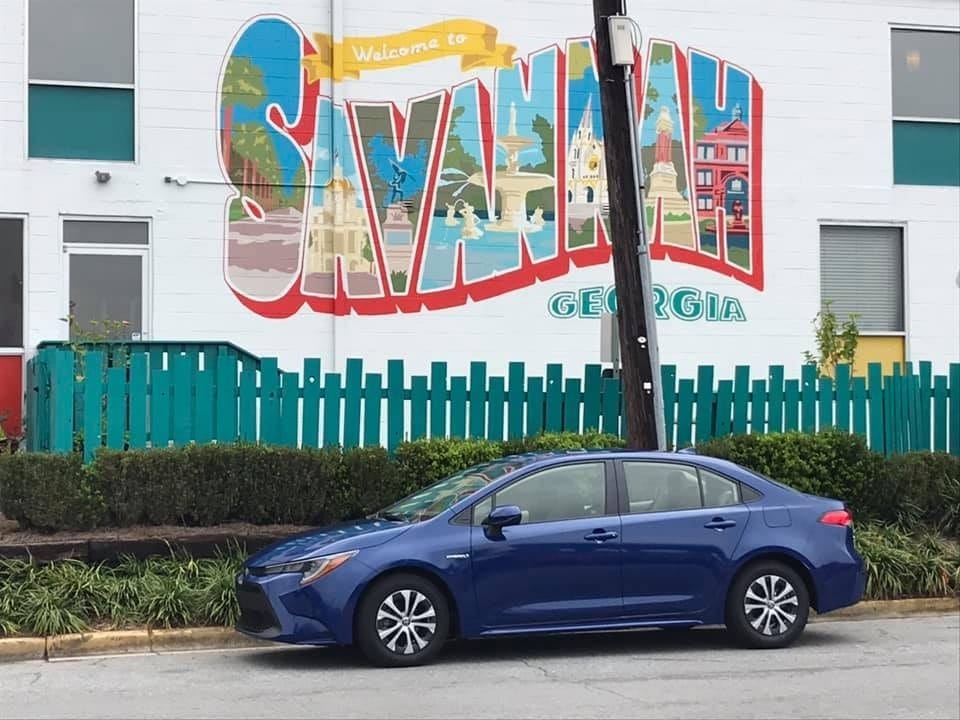 2020 Toyota Corolla:
The Corolla was totally redesigned for 2020, and today's Corolla is a full eight inches longer than the 2000 model two decades before. It's more like a family sedan than ever before.
31 city/40 highway mpg
139 horsepower (higher trims get up to 169 hp)
Advantages: safety features include forward collision warning with automatic emergency braking, lane keep assist, and a traffic sign reader
Starts at $19,600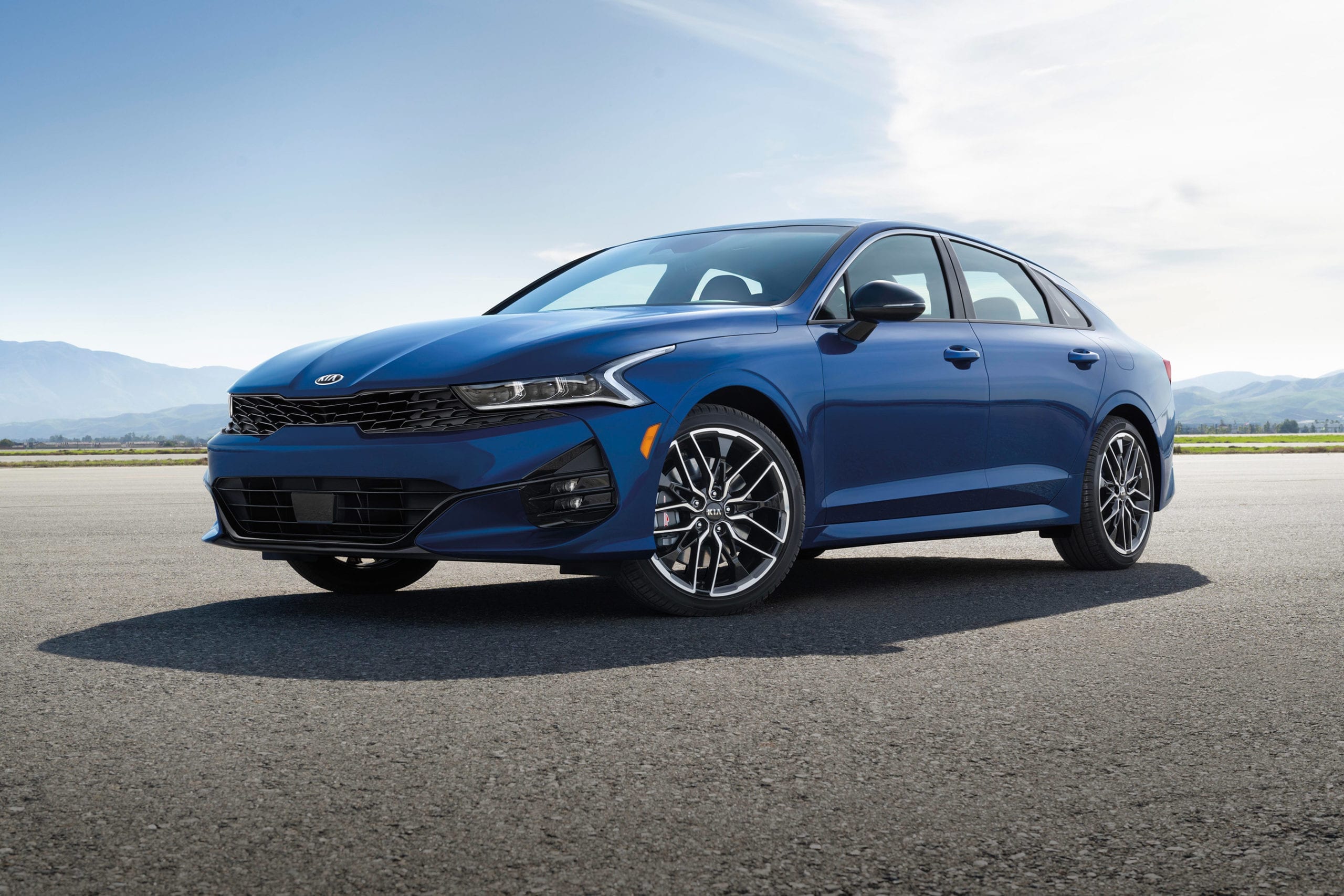 2021 Kia K5
What used to be considered a cheapie brand, Kia has proven that its cars are not only reliable but beautiful. This brand-new model combines the best of the smooth Optima and the zippy Stinger.
29 city/38 highway mpg
180 horsepower
Advantages: Kia's 10-year, 100,000-mile warranty; wireless Apple CarPlay and Android Auto are standard
Starts at $23,490 MSRP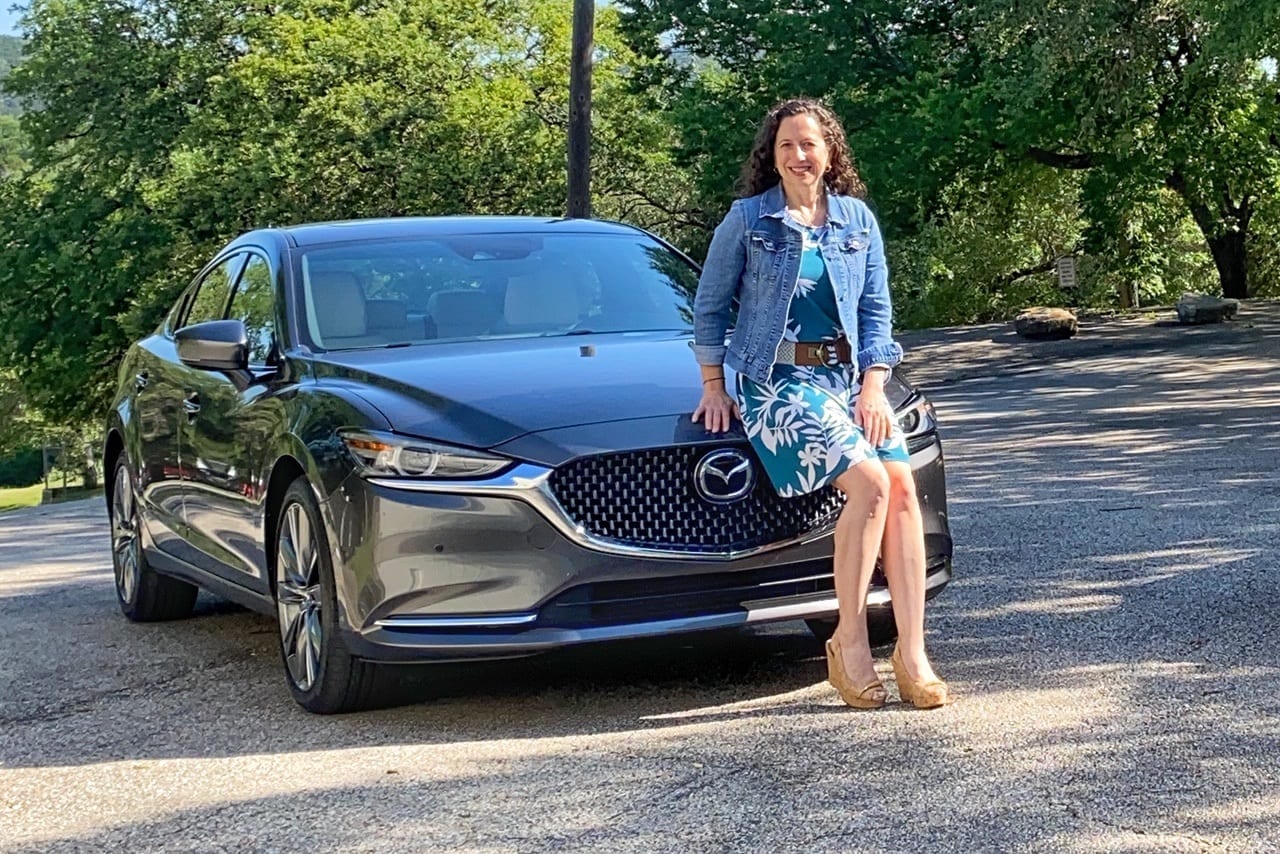 2020 Mazda3
Mazda's design is sleek and gorgeous, and if you like a red paint job, the Soul Red Crystal Metallic paint on this car can't be beat for a luminous sheen. The Mazda6 is a bit bigger, but the Mazda3 is my favorite of the two because it's more fun to drive.
27 city/36 highway mpg
186 horsepower
Advantages: Easy to park, quiet ride, and excellent value
Starts at $21,500 MSRP
Luxury features and more: $30K+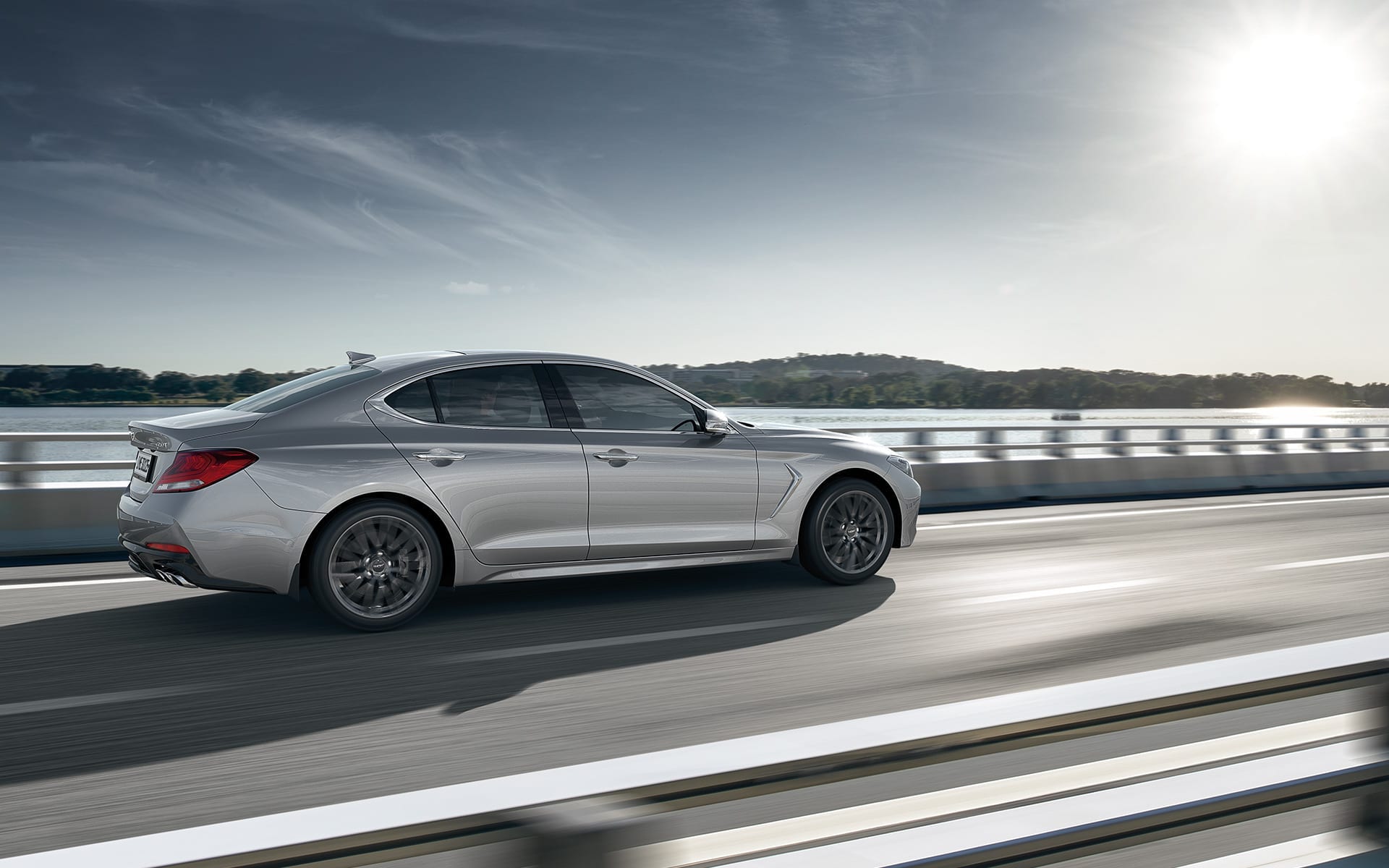 2020 Genesis G70
Named Car and Driver's Car of the Year, this is a classic, perfectly balanced sedan with aspirations of even more greatness than it already possesses.
22 city/30 highway mpg
252-365 horsepower
Tip: The 3.3T trim is equipped with a turbocharged 3.3-liter V6 that generates the most horsepower
Starts at $35,450 MSRP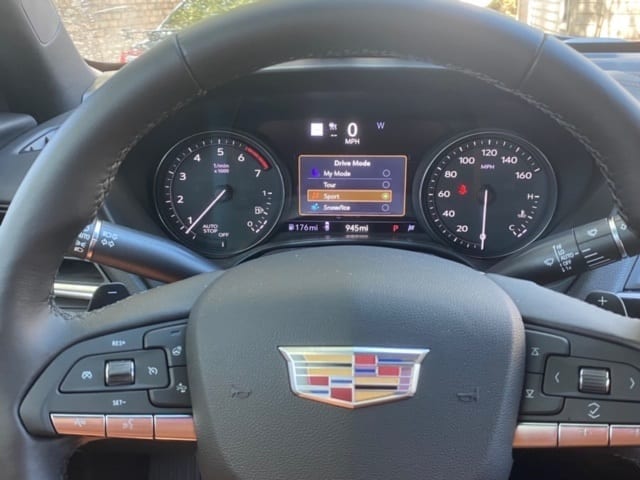 Cadillac CT4
If you like tried-and-true luxury but with a modern twist, the CT4 is your love connection. We love the infotainment system and the seats that hug you.
23 city/34 highway mpg
237 to 325 horsepower
Tip: Families of three or four will be very comfortable in this sedan, but if you have tall teens in the back seat, you'll want to upgrade to the next size up (the CT5)
Starts at $32,995 MSRP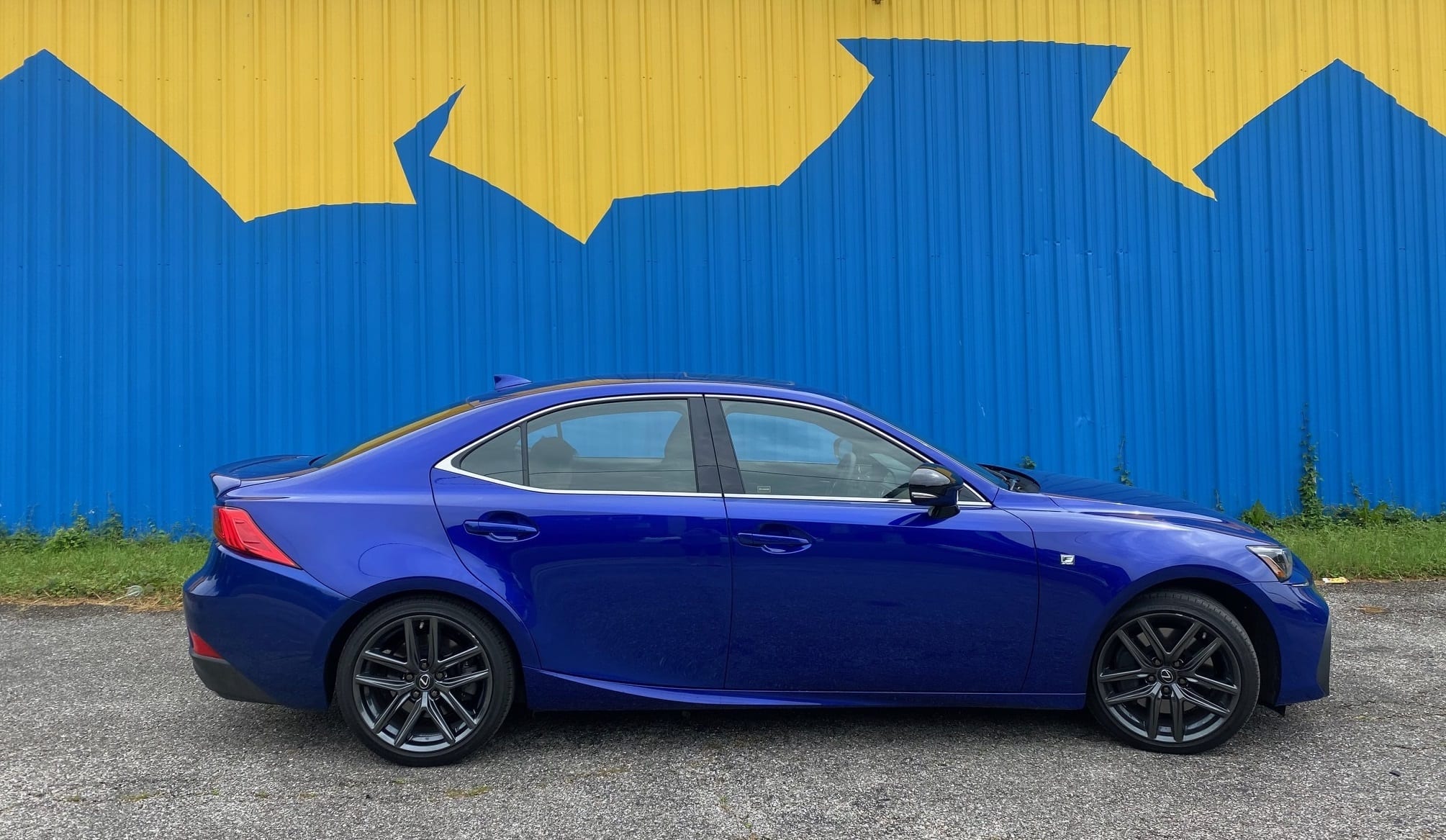 Lexus IS 350
This sedan is zoomy and roomy, with sleek lines. Lexus never disappoints when it comes to elegant, understated interiors, either. Standard driver assistance features includes lane keeping assist, adaptive cruise control, and a forward collision warning system with automatic braking.
20 city/28 highway mpg
311 horsepower
Advantages: If you want class plus sass, the Lexus IS 350 satisfies your need to have sporty handling and amenities to make the whole family happy, like a sunroof, heated seats, and more.
Starts at $42,180 MSRP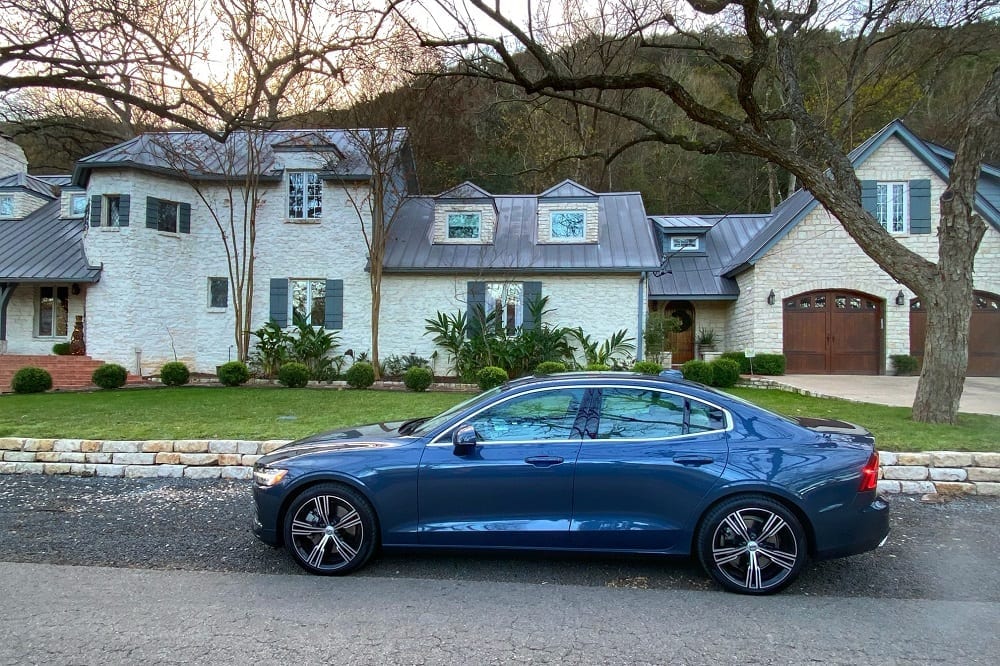 Volvo S60
You may know Volvo by reputation as a straightforward auto company specializing in safety. In fact, they came up with the three-point harness and released it in 1959, kicking off safer driving and riding through today.
But you may not know that Volvo is a dream to drive, too, and this sedan's frame is as sturdy as a tank while the interior is plush and sublimely comfortable.
23 city/34 highway mpg
250-316 horsepower
Tip: the top-of-the-line,T8 Polestar Engineered model is fully loaded a sportier suspension, beefy Brembo brakes, and an Orrefors crystal shift knob (read that again: a crystal shift knob!). The price on that model, however, tops out at $64K and then some.
Starts at $36,050 MSRP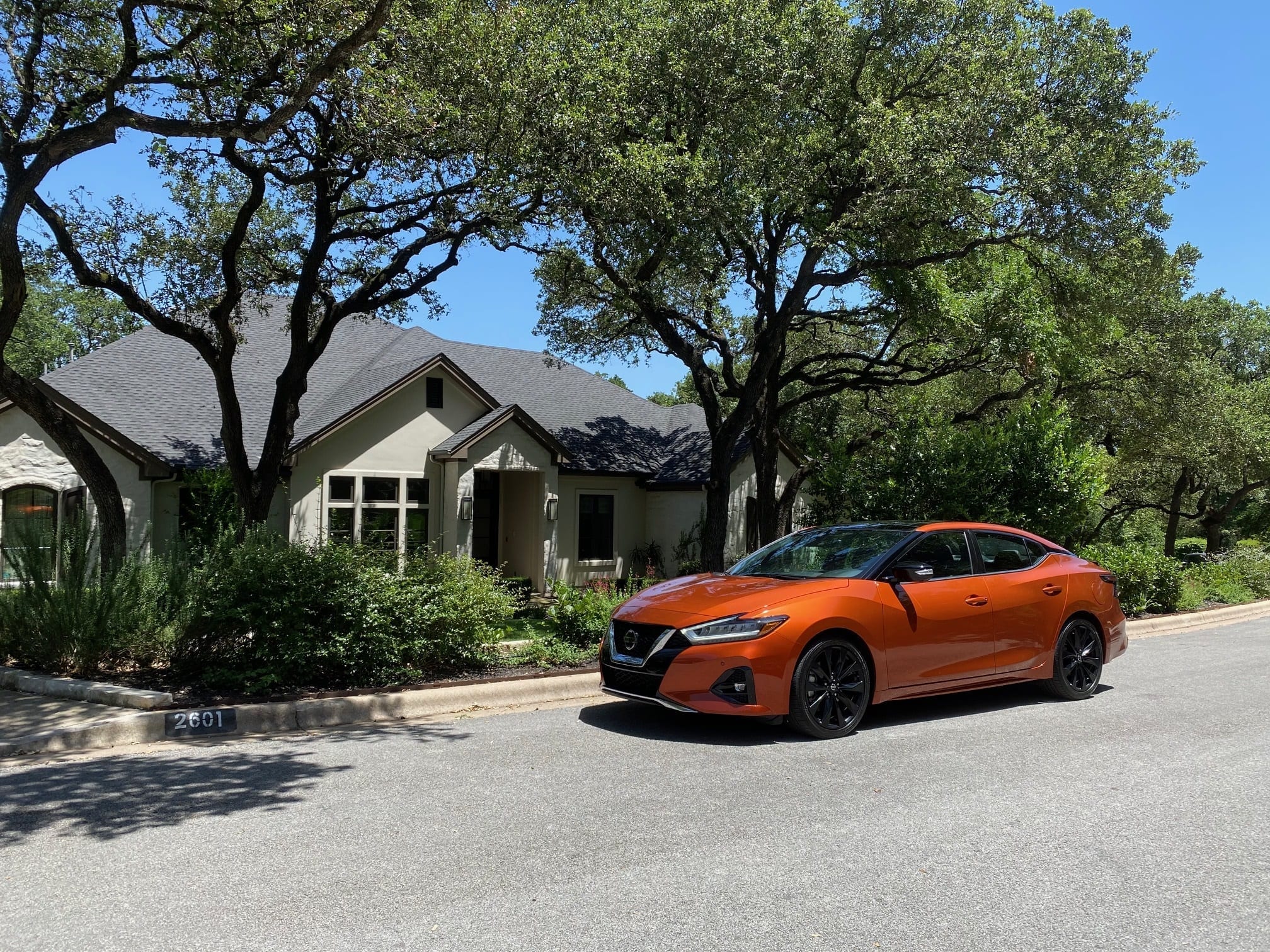 2020 Nissan Maxima
Nissan calls this its "four-door sports car." The Maxima is still the flagship sedan in Nissan's lineup and it's easy to see why with so many convenience factors.
20 city/30 highway mpg
250-316 horsepower
Advantages: The base S line includes adjustable driving modes, rearview camera, blind spot and rear cross-traffic alert, lane departure warning, power front seats, leather-wrapped steering wheel, 8-inch touchscreen, Bluetooth, Apple CarPlay and Android Auto, and an eight-speaker audio system.
Starts at $34,450 MSRP
Dream a little with these high-end beauties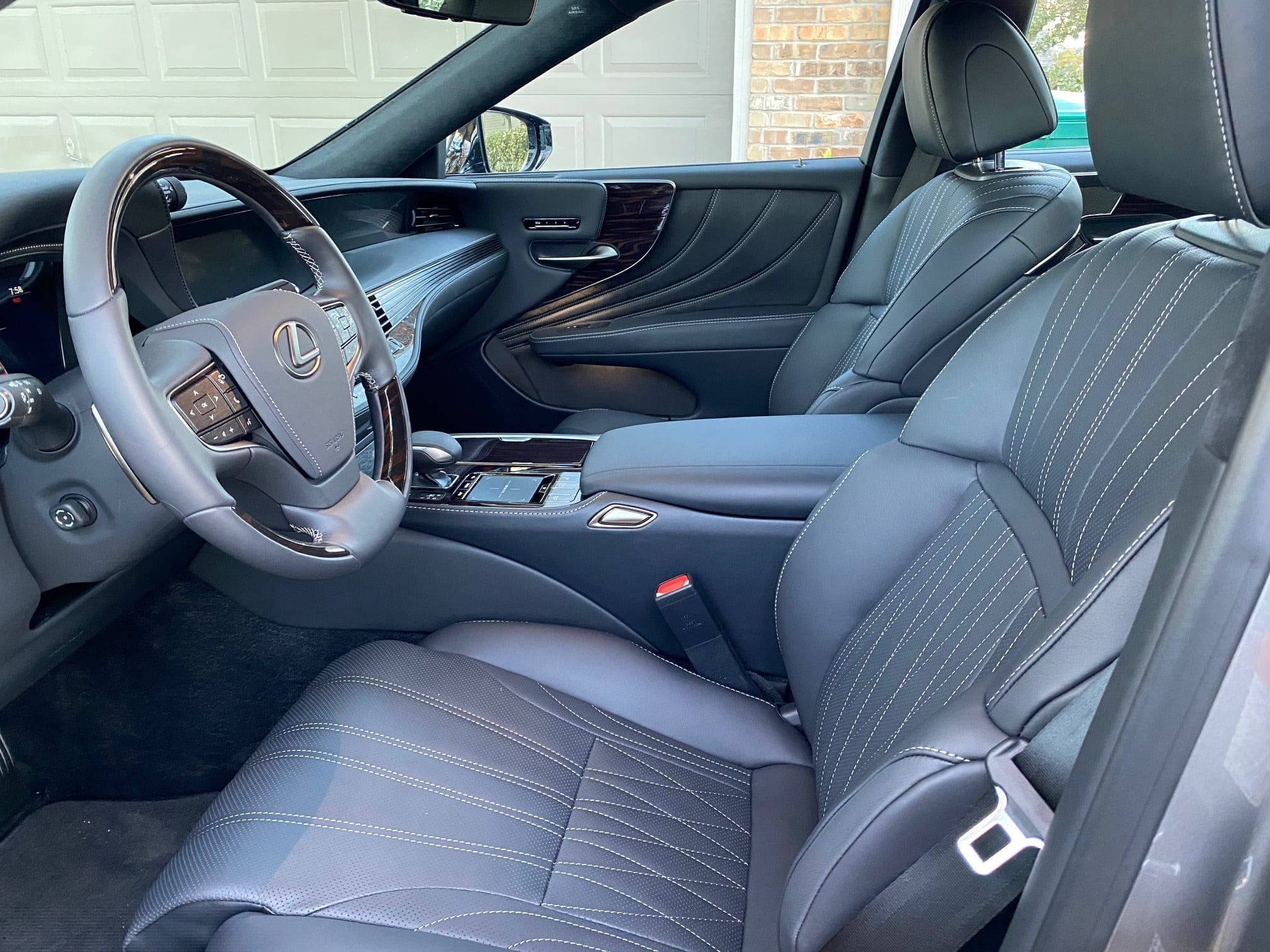 Lexus LS 500
"This car is amazing," my 11-year-old son breathed when he got into the car. "It's fancy." Yes, dearest, it is very fancy, but in a quiet and elegant way.
The Lexus LS 500 is equipped with a plethora of standard amenities and you can even order upgraded seats with seven distinct massage settings.
25 city/33 highway mpg
416 horsepower
Tip: An incredibly quiet drive, world-class interior materials, and a simple one-trim offering with add-ons makes it easy to choose. Standard features include a sunroof, hands-free trunk operation, leather upholstery, power-adjustable heated and ventilated front seats, power rear sunshade, a 12.3-inch central display, a navigation system, a trackpad-style interface, Apple CarPlay and a 12-speaker audio system, blind-spot monitoring, rear cross-traffic alert, forward collision mitigation, lane keeping assist and adaptive cruise control.
Starts at $75,450 MSRP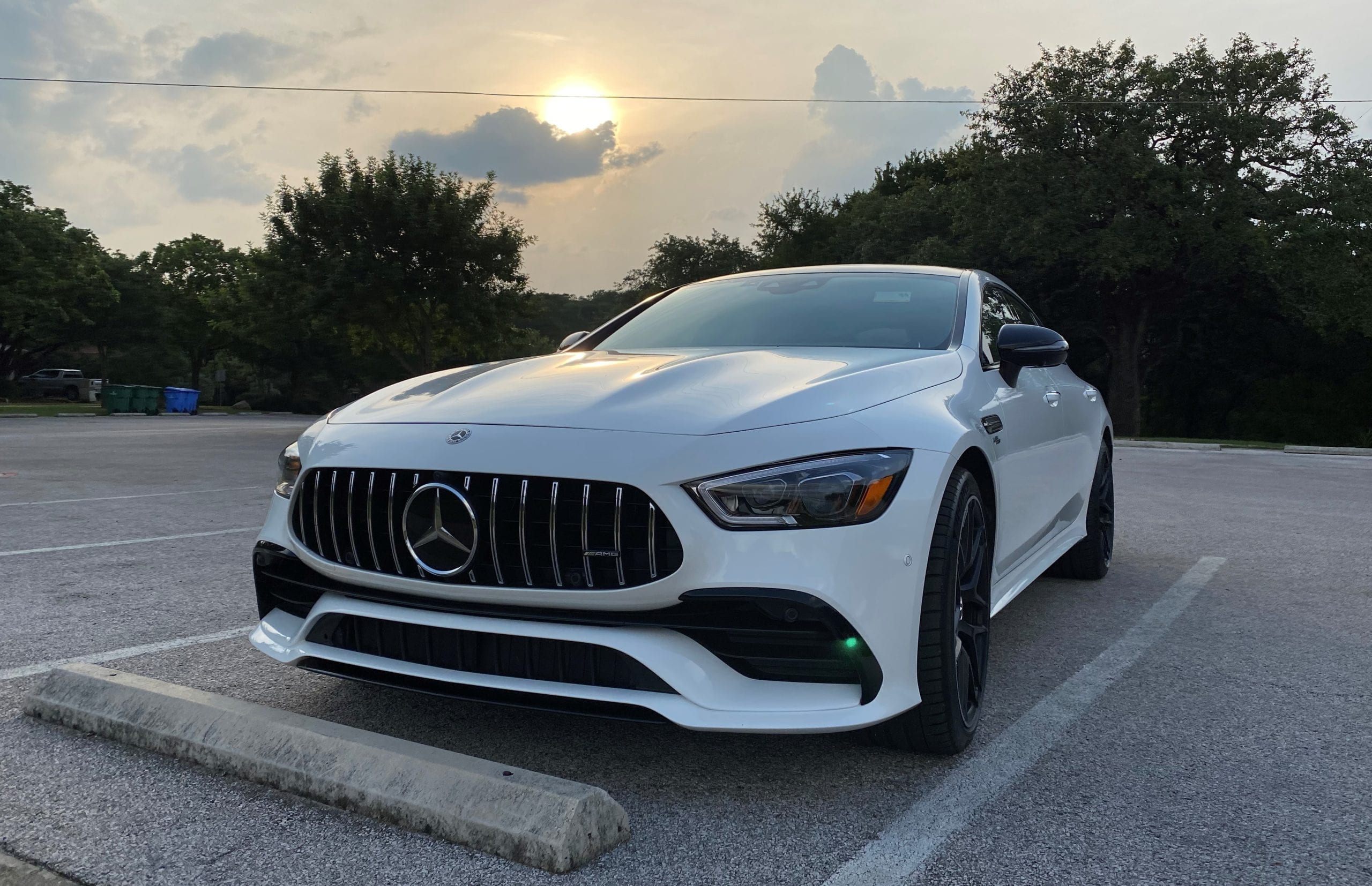 Mercedes-Benz AMG GT 53
Slide in and say ahhhh, because this is the experience you expect from a luxury car. It feels like a limo in the back seat, too.
25 city/35 highway mpg
188-302 horsepower
Tip: Sure, the base A model in the A-class comes with a panoramic sunroof, push-button start, forward collision warning, simulated leather upholstery, and power-adjustable front seats. The AMG sedans, however, are dynamite and they blow away the A-class and E-class. Get one with massaging seats and the 12-speaker Burmester audio system.
Starts at $99,950 MSRP