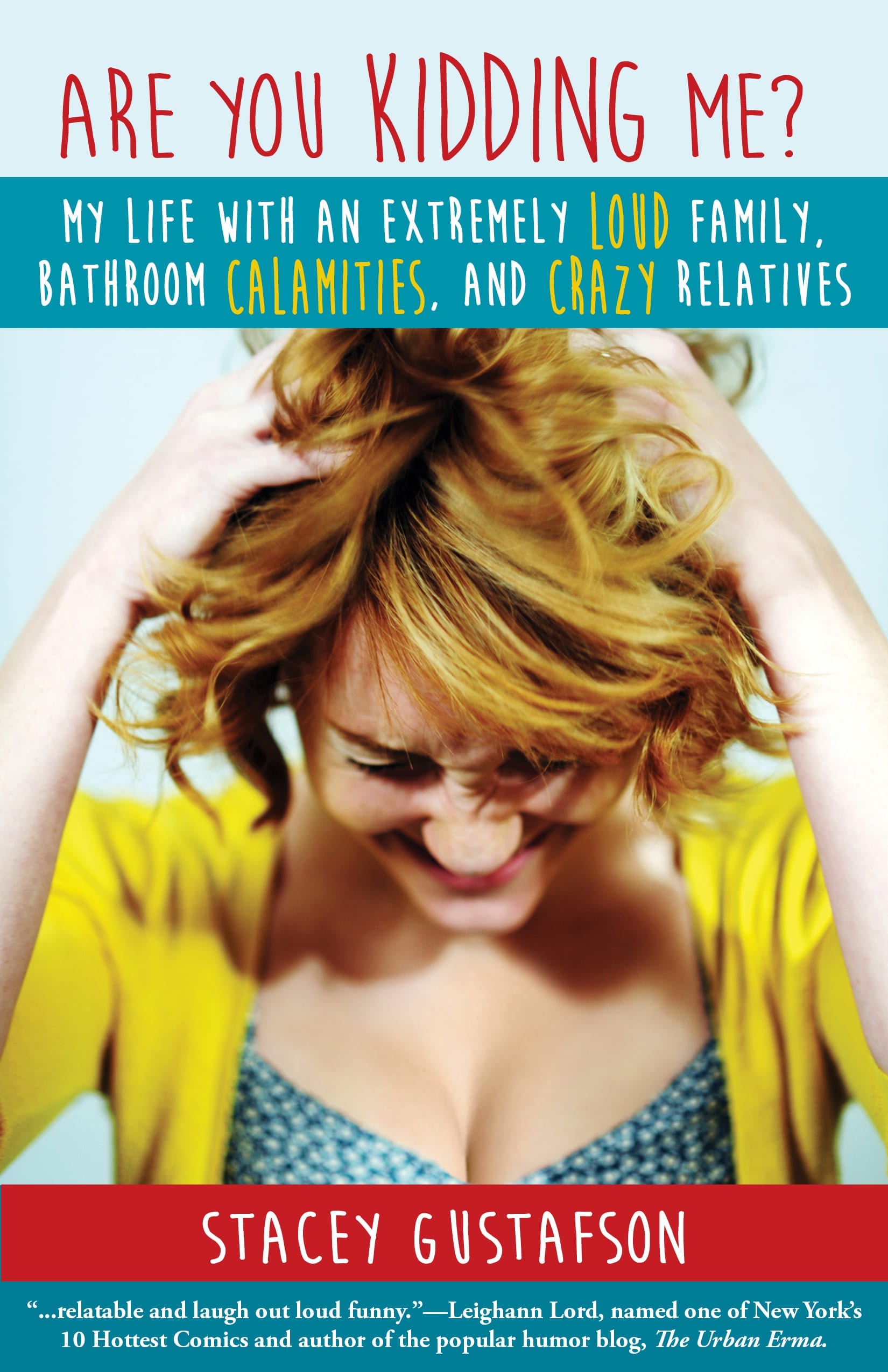 Ever feel like pulling your hair out because the kids are driving you bonkers? Are you hiding Uncle Gus and Cousin Henry in the attic so that no one finds out how crazy your family really is? Do you constantly ask the question, "Are you kidding me?" If so, then humorist Stacey Gustafson's new book, Are You Kidding Me? My Life With An Extremely Loud Family, Bathroom Calamities, and Crazy Relatives might be the book for you. It's coming soon (fall 2014!). Here's a sneak peek:
Hop into your minivan and get ready to cruise through the crazies of Suburbia! Humorist Stacey Gustafson makes an entertaining tour guide in Are You Kidding Me?, a brash, voyeuristic peek inside the topsy-turvy world of suburban motherhood, midlife madness, and all points in between. If you've ever called SWAT on a neighbor, faked a heart attack in church, or pulled your hair out while questioning the sanity of your family, Stacey's tongue-in-cheek brand of humor will resonate with you. Enjoy the ride and don't forget to fasten your seat belt.
First time meeting Stacey? Here's a little Q&A to get to know her:
Did you ever imagine you would write a book?
I had a dream I would write the Great American Novel then downgraded it to a pretty good book. That's the one I imagined writing.
What inspired the cover of Are You Kidding Me?
I want my book cover to portray the way I feel every day, not mad or sad but frustrated. I'm frustrated with the laundry, waking up before 9AM, self-checkout lanes, public restrooms, Brussels sprouts, roundabouts, and the carpool.
If you had to sum up your book in three words, what would they be?
Funny, relatable, and honest.
Who are some of your favorite writers?
I love Lisa Scottoline and Janet Evanovich, tough, sassy, funny women.
Stacey's short stories have appeared in Chicken Soup for the Soul and Not Your Mother's Books. Her work also appears in Midlife Boulevard, Erma Bombeck Writers' Workshop, Generation Fabulous, ZestNow, More Magazine, Pleasanton Patch, Lost in Suburbia, Better After 50 and on her daughter's bulletin board.