Summer means getting outdoors all day, everyday if you're lucky. But with the great outdoors come the bugs, poisonous plants, sunburn, and heat rashes!
Bring on the many itches of summer!
Right now my family is covered in insect bites from a night by the fire, poison ivy from venturing too far into the woods looking for kindling, and a lovely rash that has something to do with exerting oneself trying to build the perfect fire: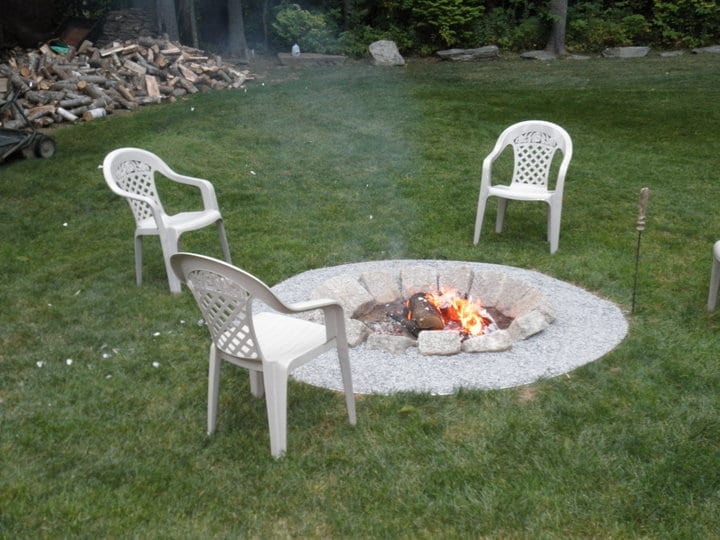 You'd think an outdoor fire would keep the bugs away, right? Wrong!
I counted twenty-three bites on my legs, arms, neck, and head. I know I have some on my back, too (but who can see there?).
Thankfully, the little kiddos only have a few bites here and there. My teen, however, has a nasty case of poison ivy on his lower right leg and my husband was way overdressed for cleaning out, setting up, and getting the fire going.
His back is suffering the aftereffects of a pretty colorful heat rash. Twenty-four hours later, here we all are just scratching away.
Luckily there is something to help survive and rid all the itches of summer.
It's Cortizone-10! We had the opportunity to try Cortizone-10 Intensive Healing formula and I have to say, it works! It not only works on all the itches of summer, but on eczema, too. I'm keeping my fingers crossed that we don't have to apply this to any sunburns this summer.
Here are some features of Cortizone-10 Intensive Healing Formula:
A super creamy formula that goes on smoothly
Relieves your itch fast while helping the skin tissue heal

Calming formula is safe for sensitive skin

Contains seven moisturizers and three skin nurturing vitamins and is proven to moisturize for twenty-four hours

Relieves itching ?associated with minor skin irritations, inflammation, and rashes (eczema and psoriasis, dry, itchy skin, insect bites, and sunburn itch)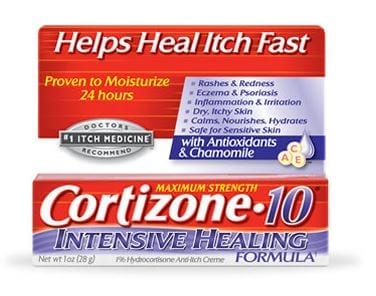 Summer is all about having fun–camping, hiking, gardening, and so many other ways to experience the season's warm, beautiful weather. Don't let the fear of bites, burn, or skin irritations stop you from exploring and enjoying. Get outdoors!
Cortizone-10 has you covered.
What summer activities do you have planned that you don't want ruined by itchiness? Share in the comments!