Picture it: Miami, 2020. February 24th to be exact. That's when the Golden Girls themed cruise departs. Yes, Golden Girls fans, you can travel to places hotter than Blanche's palm-leaf-themed bed, and you can do it Golden-style.
The ship departs from Miami (which we hear has style, blue skies, sunshine, and white sand by the mile), and will visit Key West and Cozumel, Mexico during its Caribbean cruise. Get those wide-brimmed, asymmetrical hats and over-sized, two-toned sunglasses ready!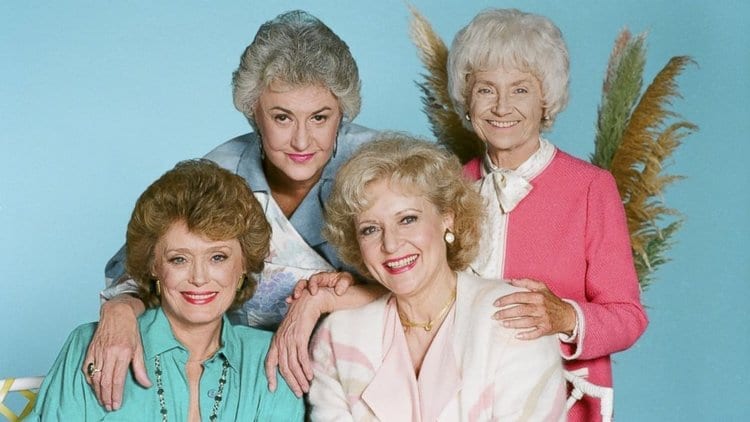 What can you do on a Golden Girls cruise, you ask?
How does a bingo night with Dorothy and a karaoke party at Blanche's man-hunting stomping ground the Rusty Anchor sound? Or maybe a bar crawl with a Golden Girls theme?
I don't even know what that would entail and I want to do it. I'm going to assume it means getting dressed as your favourite character, drinking at a variety of drinking establishments, and having a Bea Arthur look-alike screaming, "Condoms, condoms, condoms!" at you if you even look like you might hook up with another Golden fan.
There will also be a fancy, formal-dressed dinner, and a "One Night in St. Olaf" dance party, so start looking for those shoulder pads now.
If you can fit through the door on your first try, you can't sit with us.
And of course there will be cheesecake, but no word yet on if the mystery of the never-ending cheesecake freezer will be solved.
Did they stockpile cheesecake in there? Did it manifest as soon as one of the girls dramatically stomped their foot while snapping their fingers?
Was Sophia a secret cheesecake hoarder?
WTF was up with the cheesecake always in the freezer?
Why did they even bother freezing it if they were just going to eat it all the time? How did it defrost so damn fast?
How did they go about their daily lives knowing there was cheesecake sitting uneaten in the freezer, because I sure as hell wouldn't be able to.
Anyway, you get to eat cheesecake – somehow – on the ship.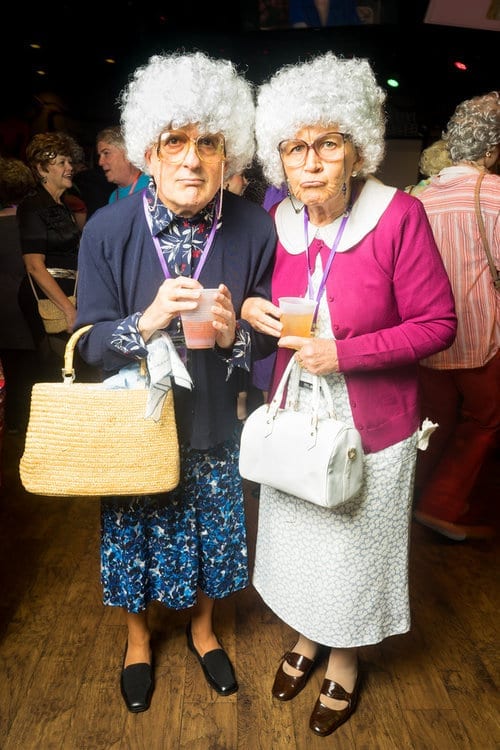 The price tag for the five night trip Golden Girls Cruise is a very reasonable $1,000-$1,200 per person, and includes unlimited drinks (because drunk people in Sophia wigs will be priceless.)
Naturally, there will be a costume contest. Anyone whose attire doesn't puff out in several different directions will be beaten with a skinny belt. Is it a pant set? A dress? Some sort of spacesuit romper? If we can tell, you failed.
The rest of the Golden Girls Cruise itinerary is not yet known, but I have a few suggestions.
Perhaps guests can play, "Pin the Toupee on Stan." Or maybe a prize for the person who is the bitchiest to their cabin-mates while still managing to remain friends at the end of the cruise. And of course there is the game, "Is that Betty White for real? Is she really on the boat? I heard she was on the boat. Is that her? No. Wait, is that her?"
If you have gotten out your wicker hand fan to cool down your beautiful Southern-Belle face after hearing this amazing news, and you are hell-bent on going on this cruise even if it means traveling down the road and back again on a hay ride with Sven Hoogenfloogen to get there, you can find the details and book tickets here.