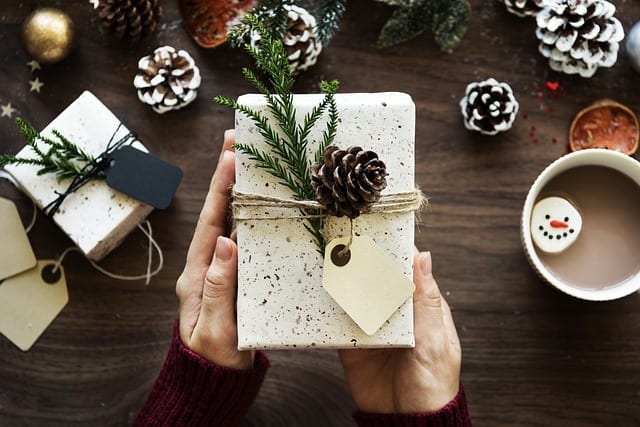 Where did the time go?! Christmas is about a week away, and if you're anything like me, you are nowhere near done Christmas shopping. Maybe you had good intentions of getting everything done early, but life happened, and here we are, in the single digits of days left until Christmas. Add to a busy life a lack of new ideas for presents for your kids, relatives, and friends who already have everything, and maybe you've been subconsciously putting off the shopping … and now panicking.
But no need to panic! Here are several ideas for those hard-to-shop-for people in your life to get your gift-shopping done before time runs out.
For the curious child with too much energy …
You love your curious child, but oftentimes their curiosity, paired with their seemingly endless energy, makes for some not-so-fun situations. You also feel your kid has pretty much everything they need, so what could you possibly get them?

How about a new and unique hobby? A good hobby is a gift that keeps on giving — to your child and you! One hobby that doesn't get enough recognition is metal detecting. A kid-specific metal detector is the perfect give for your curious child who loves finding and saving little treasures. With an active hobby that allows for continued discovery, like metal detecting does, you can be sure that your child is being constructively entertained in a safe way.
For the photo-loving teenager …
With smartphones, Snapchat, and Instagram, teens these days are obsessed with selfies and photos in general. They have thousands of them on their devices, but perhaps no printed pictures to hang on their walls or stick in their lockers and school binders.
Luckily, there is a trend going on right now that is sure to be fun for your teen and hit you right in the nostalgia. Polaroid cameras have made a serious comeback in the last couple of years, and this retro-style instaprint camera is sure to be a big hit with your teens and their friends.
For the practical person with no need for frivolous things …
You know the person. You get them a fun trinket or knick-knack that you feel is relevant to their interests, and their underwhelming response and lack of appreciation leaves you feeling a little bummed.
The latest gadgets and non-functional items are not going to go over well — this person needs something that they are going to use in their day-to-day lives. Practical gifts are what will be best received. My dad is one of these overly-practical people, and one of his favorite gifts he's received for Christmas was a hair grooming kit so he could trim his own hair in between barber visits. He loves it and has almost stopped going to the barber altogether.
For the loving and loyal dog in your life …
Okay, so your dog is probably going to love anything you get them because dogs are beautiful beings of pure love and joy, but that doesn't mean you aren't seriously thinking about what to give them. Or maybe you're a normal person who doesn't typically think about getting your dog a lavish gift.
Well, this is the year to start! Get your loyal companion something nice this year, even if they have no concept of what a holiday is. Last year, I got my dog his first nice pet bed after comparing several pet beds to see which would be best for him. After initially thinking it was a giant plush toy, he laid down on it and looked up like he had never known such comfort. It was a beautiful thing.
The clock is ticking on Christmas shopping, but you still have time to get it done! Hopefully these suggestions have helped the process a little. What other ideas have you had for the difficult-to-shop-for people in your life? Let us know in the comments!
——————-
Mila Sanchez is a very involved aunt to 4 kiddos and writer living in beautiful Boise, ID. Her ambitions include traveling the world, studying languages, and taking pictures of her dog, Baymax. Connect with her on twitter and instagram!