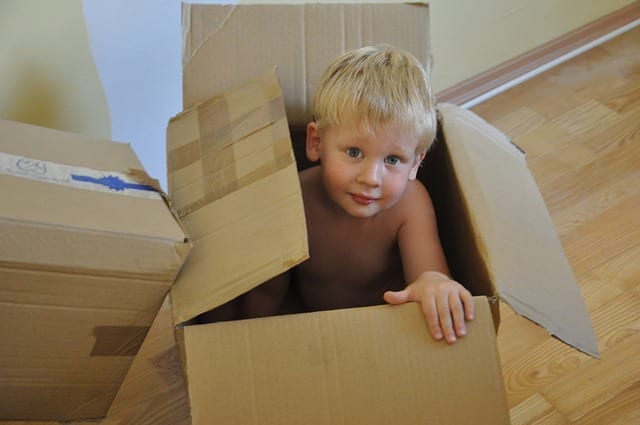 Moving is hard enough on adults, so you can imagine how disruptive it can be for children. Thankfully, you can take steps to ease your children's anxiety and worries, and make the move less stressful than it has to be. These tips and tricks can help make moving easier for both you and your children.
Discuss the Move Beforehand
Don't spring the move on your children at the last moment. Discuss the move well in advance so that they have time to acclimatize to the idea and come to terms with the move (if they're of reading age, consider buying books on moving). Provide an opportunity for them to ask questions, or perhaps even put in requests. Every family is different of course, but perhaps a move can provide incentive to finally get the children the dog they've been asking for. No matter how you intend to handle the move, host a family meeting and keep your kids informed through every step of the process.
Let Your Kids Map Out Their New Rooms
Involving your children in the moving process will go a long way to eliminating their worries. If your kids feel like they are part of the process, they will feel more comfortable more quickly in their new surroundings. Use an app like MagicPlan to help your children map out their new bedrooms. By photographing the rooms from different angles, the app will put together an accurate floor plan that can then be used as a guide for placing furniture and devising a room layout. Give your kids the proverbial keys to their new castle!
Pack Their Favorite Belongings in One Box
Why do kids bring their favorite toys with them everywhere they go? Because the familiar provides a sense of comfort, stability, and safety. Pack your kids' favorite belongings in a single box, if possible, and label it conspicuously. Better yet, consider packing it in the car, rather than in the moving truck, so that your kids have access to their favorite toys, dolls, action figures, or stuffed animals as soon as you arrive at your new home. Every little bit helps, and knowing their favorite items haven't gone missing will help reduce the little one's worry.
House Hunt Together
If you truly want to involve your children in the moving process, consider recruiting them in finding a new place! If you are planning to move into a new apartment, sites like ForRent make it easy to find available units that meet your criteria. For example, if you are looking for apartments for rent in NYC with 3-4 bedrooms and pet availability, ForRent allows you to filter out apartments that fail to meet these requirements. This allows you to save time and energy, as you won't be wasting effort looking at units that won't work for you and your family. And with large color images for each result, your kids can provide feedback on the units they like most (and yes, you can filter by budget too so they don't get their hopes up).
Check out the New Neighborhood Together
To research potential neighborhoods ahead of time, use apps like NeigborhoodScout or City Data to find out relevant information on crime data, neighborhood demographics, school ratings, and more. Of course, if you're able to, you may also want to hit the ground on foot and explore your new neighborhood in person. If that isn't an option, use apps like Yelp and Google Street View to get a better idea of what your new surroundings will be like. Most cities also have tourism websites that may help you discover points of interest.
Take a Tour of Your Kid's New School
Another thing that you should do ahead of time (if the option is available to you) is tour your children's new school. Doing so will help calm your children's fears by answering some of the unknowns that may be worrying them. For example, they may wonder: What is the layout of the school? Where are their classrooms located? Where will you be dropping them off and picking them up? You can answer many of these basic questions with a school tour prior to their first day. If you are moving to a new state or new city, consider flying in ahead of time to provide time for this, as it will make a big difference to your children.
– By Jennifer Thayer
Jennifer Thayer is a technology writer who is passionate about exploring new ways technology can be used to make day-to-day tasks easier. Follow her on Twitter.