It's no secret that having something done for you is nice, but don't forget to keep it going and do something for others. Random Acts of Kindness are a great way to kickstart someone's day and help them literally turn a frown upside down.
The biggest thing to remember about a RAK is that it's done because it's something that you WANT to do, not something you're expected to do.
The more kindness you can spread, the more it's going to be spread to others. Sharing happiness with people out of the goodness of your heart really is contagious.
The Importance of Random Acts of Kindness
The great thing about spreading kindness is there really are no rules. Anything is fair game as long as it's going to affect people in a positive way.
Also, there's no age limit on who can join in on the fun. Kids can learn from a young age the importance of kindness and be a part of it, too. Family bonding doing nice things for others sounds like a pretty awesome family idea.
What are examples of random acts of kindness?
This is where it gets fun. You can dig deep in your brain and think of things you want to do, or check out this easy list for a few awesome ideas.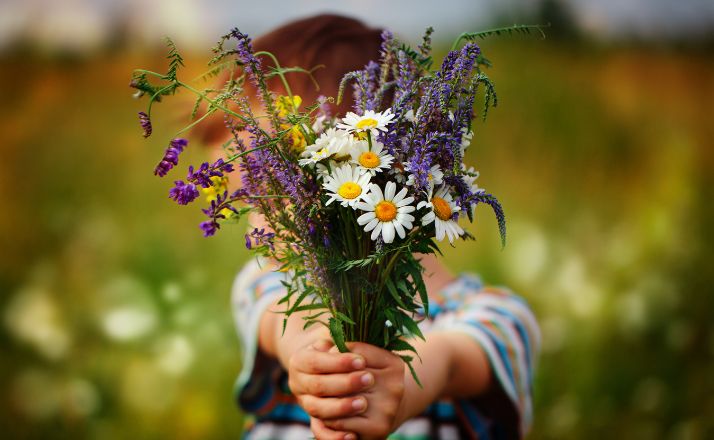 Simple random acts of kindness ideas can include:
Buying the person a cup of coffee in line behind you
Leaving a dollar taped to the vending machine at work
Sending someone a card in the mail just because
Baking a dessert and dropping it off at their house
Buy a simple gift for someone for no reason
Babysit their kids for free
Offer to walk their pets while they're at work
Mow someone's lawn or shovel snow from their driveway
Pick flowers and give them to a stranger
Hold the door open for the people behind you
Pay for someone's groceries at the store
Have dinner delivered as a surprise
Clean out and vacuum someone's car
Give away items in your house you no longer need to someone who does need them
And those are just a few ideas! As long as you're making the kind gestures without wanting anything in return, you can easily think of things to add to the list.
Remember — small kindness is welcomed! It doesn't have to be anything over the top at all.
Random Acts of Kindness for Kids
Kids can easily join in on many kind gestures, but for kids specifically, some other ideas for spreading cheer could be:
Raking leaves
Washing the car
Planting flowers
Picking up an order from the store
Helping take out the trash cans for trash day
Drawing a picture and leaving it for a lonely neighbor
Simple acts like those, or anything they can do without needing assistance, is a great act of kindness, too.
Remember that spreading kindness and cheer really does go a long way. It's not hard to do, and most times, it doesn't cost you a thing.
The "payment" comes in the form of seeing smiles and happiness from others — and that's what it's all about.