This year has brought a a log of changes. One good one might be the return of Family Game Night.
Read on to find some of the best you can give this holiday season to create new memories. These are the best games for the quarantined family (or anyone that's craving family time.)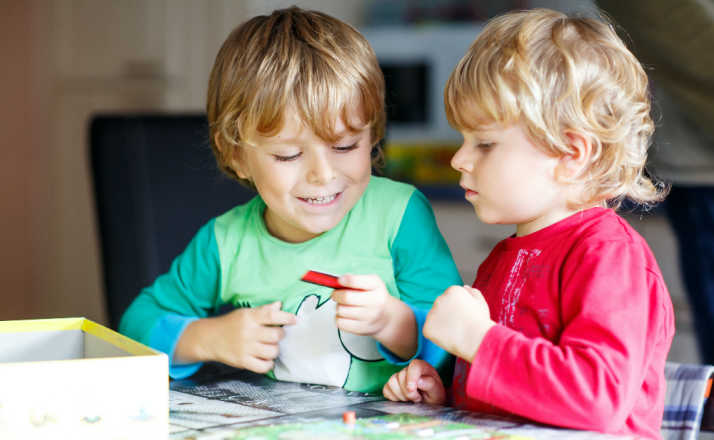 This post contains Amazon affiliate links. If you click on a link, Filter Free Parents may receive a commission. See our full disclosure policy here.
May the Force Be with You
Upgrade regular old Monopoly to The Mandalorian Monopoly.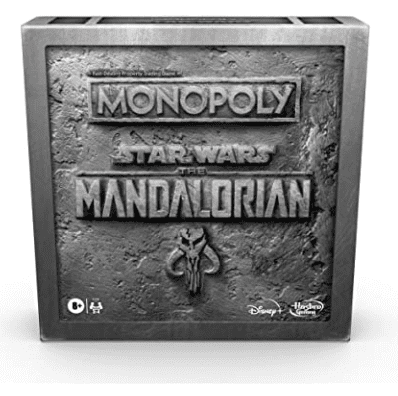 Instead of trying to buy as much property as possible, players and buy hideouts and earn Imperial credits by charging rent. This new theme will draw in everyone whether they like Star Wars, classic Monopoly or both.
Family Showdown
Uno Showdown is Uno with a twist. Start by playing a traditional round of Uno but once the Showdown unit sends out the signal its time to watch cards go flying. Scramble to get them before the game resumes and everyone plans down their cards until the victorious player yells UNO!
Beautiful Building
In the gorgeous game of Sagrada players must complete a stained-glass window at the Sagrada Familia following the pattern created by a roll of the dice.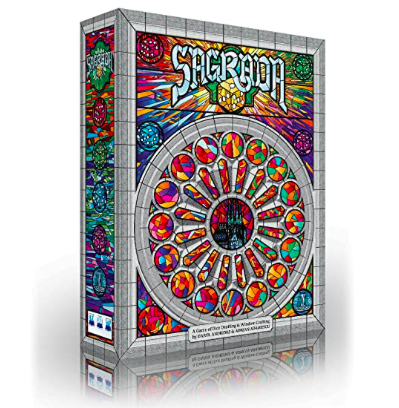 This game can be played solo or up to four players. Best of all, it is usually completed in 30 minutes so it's a great way to get in some family bonding even when time is short.
Ready, Set, Go!
Does your child love Mario Carts? Now then can get Mario and Luigi off the screen and into their living room with this Carrera Go! Mario Kart customizable track complete with Mario and Luigi in their cars. Use remote controls to race around the track and through the loop. Expansion packs are available for more complex and longer races.
That's so 2020
Perhaps no gift is more 2020 than the game of Pandemic.
Each player takes on a role including quarantine specialist, researcher, medic or dispatcher. Then, a team is formed to worked cooperatively to stop the spread of the virus. This game was developed well before COVID and we may all have been better off if more of us had played it before now – but it's never too late to get a handle on exactly what is required to stop the worldwide spread of a deadly disease.
Meow!
Cat Crimes: There is a naughty feline who committed a crime! Use critical thinking skills and the power of deduction to figure out which cat swallowed the fish and a host of other crimes.
This is a great family game that encourages problem solving together or kids who can read can play on their own.
Cold Case
In the early 90s Jamie Banks was murdered and it's up to you to solve the cold case. The Jamie Banks Unsolved Case File is the perfect family game night since kids and grown-ups can work together to piece the clues together to find Jamie's killer.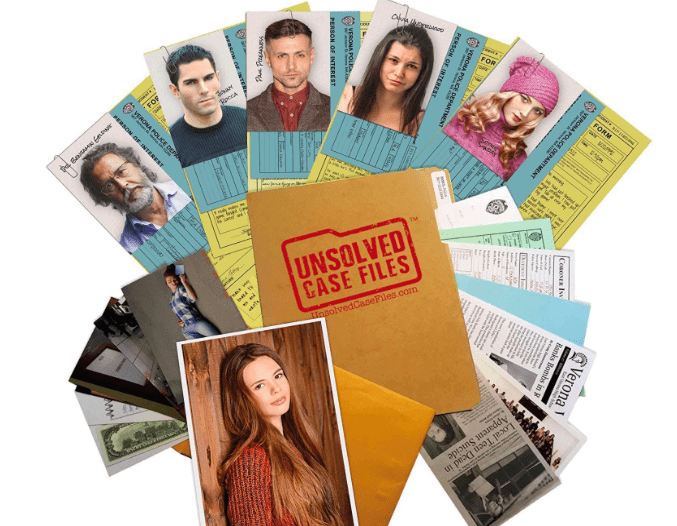 At each step, open a new envelope to reveal another piece of evidence and check the game's website to see if you are on the right track – and to see if you found Jamie's killer.
Settle Somewhere
The cult game of Catan has been getting families together for years. With all of the extra togetherness families have this year it's a great time to see what the fuss is about and explore settling foreign lands even though you are stuck in the same four walls all winter.
Get Out!
Actual escape rooms may be closed for now but you can bring the experience home with an Escape the Room game from think fun with themes ranging from The Cursed Dollhouse to Mystery Manor. Work as a family over the course of a few nights to solve the mystery and escape the room.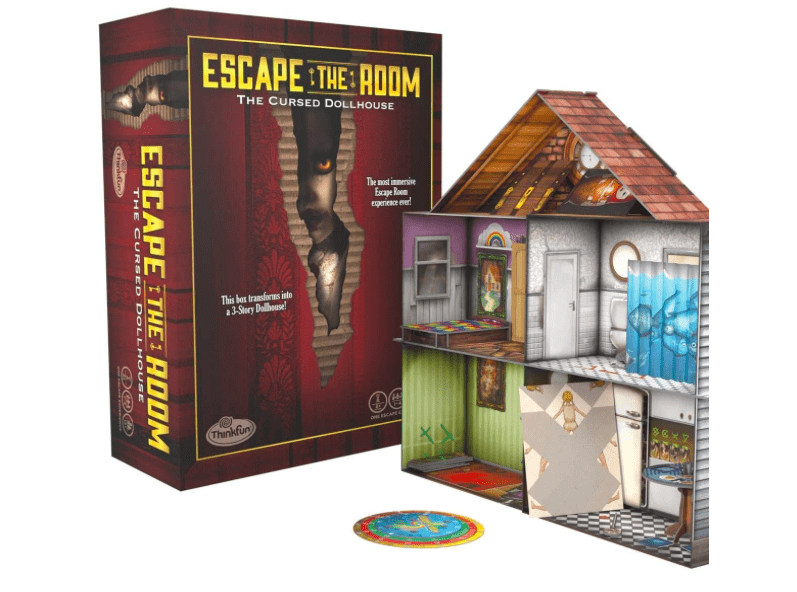 Unicorns are Forever
The cult game of Unstable Unicorns won the People's Choice Award for Best Toy last year. Unstable Unicorns has it all from mystical creatures to destruction. Your goal is to collect a stable of seven unicorns before your opponents complete their stable – or destroy you.
Tiles for Days
The Rummikub Premium Edition classic game comes with high-quality tiles and a stand for each player to prevent cheating. Since families will be stuck home more than usual this winter a new game that the family can play together.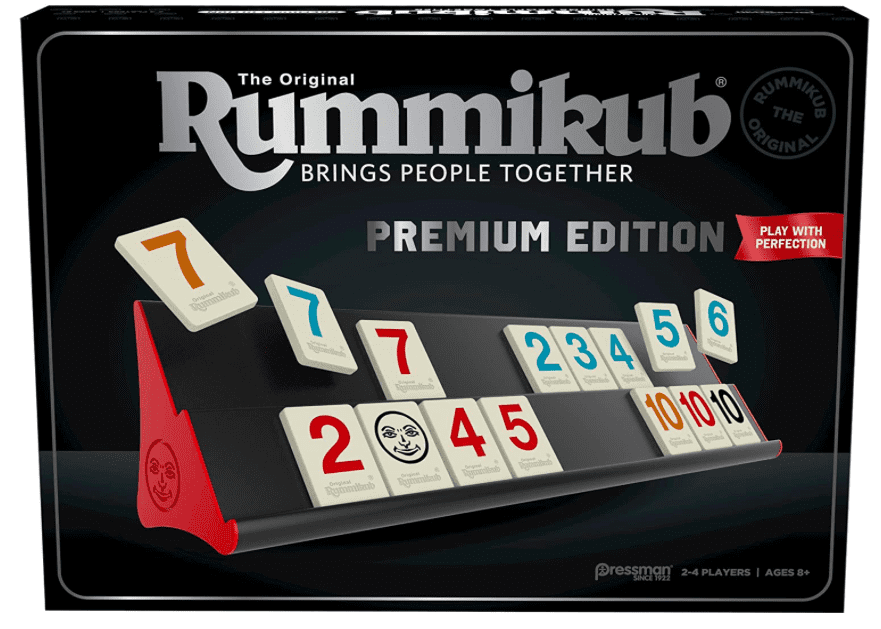 Even families with tweens and teens will be able to get their kids to sit down and play.
Toddler Time
This small, three-corner game makes a great stocking stuffer at under $10.00. On Track is a race to see who can finish their railroad first while learning about real historical railroad stations and building STEM skills. This National Parenting Award winner is a small box with a big punch.
Big Laughs
Mad Libs are a great stocking stuffer for anyone who has been nice this year no matter what their age. This small gift is under $5.00 yet packs a big punch for lots of screen-free fun. Choose from themes ranging from Christmas to Silly to Best Of.
A version of this post originally appeared on Medium.
Check out more of our gift guides here:
The Best Gift Ideas for Parents That Have Survived the Pandemic Year From Hell
The BEST Gift Ideas For The Hardest Age To Shop For: TWEENS
The MEGA List of The Best Toys for Toddlers & Little Kids
12 Cool AF Motorized Ride On Toys You'll Wish You Had As A Kid