The Best Toys for Toddlers & Little Kids
This year you probably spent a lot less time than usual browsing the toy aisles in your favorite stores and discovering new finds at playdates.
Don't worry – we have you covered. Read on for your favorite finds for the preschool set. Here are the best gift ideas for Toddlers and Little Kids.
This post contains Amazon affiliate links. If you click on a link, Filter Free Parents may receive a commission. See our full disclosure policy here.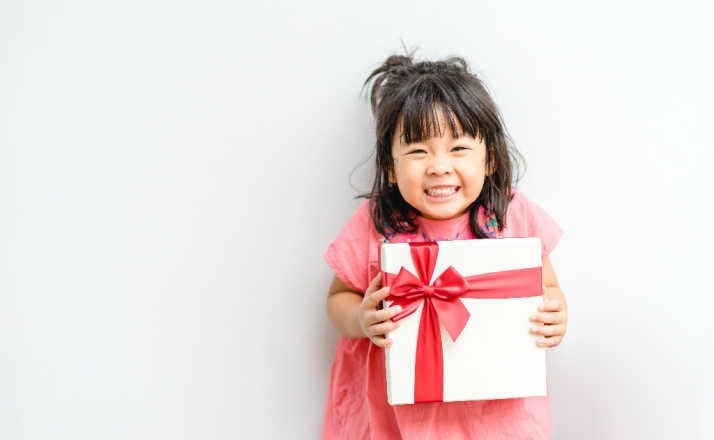 Work It, Work It Good
This year littles ones have been exposed to their parents' work lives like never before. It should comes as no surprise if even the littlest gift recipients on your list ask for their own headset, laptop and cup of coffee.
The Fisher Price My Home Office set has you covered with everything your favorite tyke needs to get their next (pretend) Zoom meeting.
Imagine It!
Playmobil: Playmobil always makes a great gift. This brand is known for sturdy sets that keep kids (and some grown-ups) happy for hours.
Playmobil makes it all from Scooby Doo to Back to the Future to a Recycling Truck. Most sets come complete with figures and accessories and can be used for hours of imaginative play.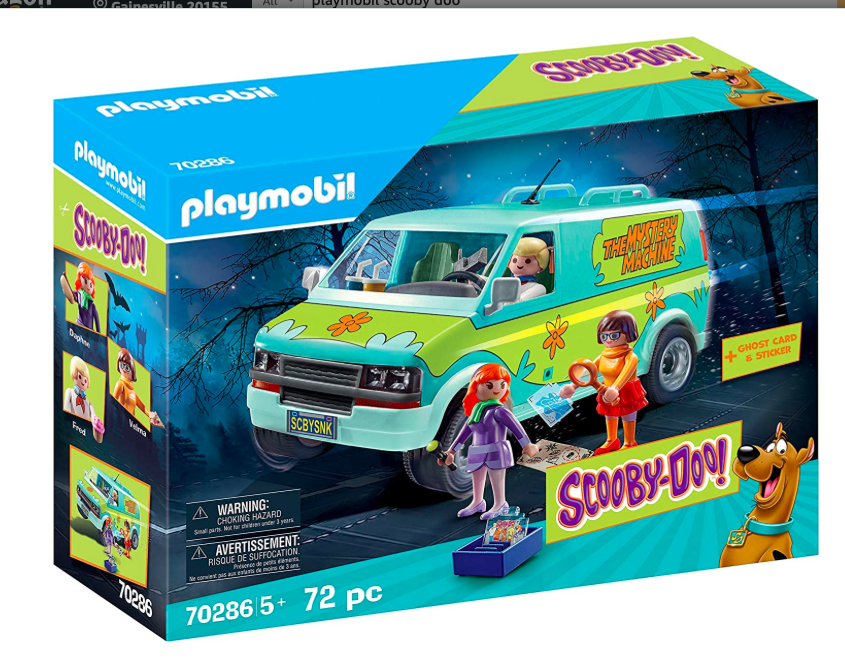 Chalk It Up
These Chalk of the Town t-shirts and bags come with their own mini-chalkboards printed right on them – meaning your toddler can proudly show off their art work then start over when they are ready for a new design.
This means that you can decorate these again and again for as long as your chalk lasts. They are also great mediums for your budding artists to show off their masterpieces.
Poopy Present
Silly Poppy's Hide and Seek: This is the game for the year that has been full of poop.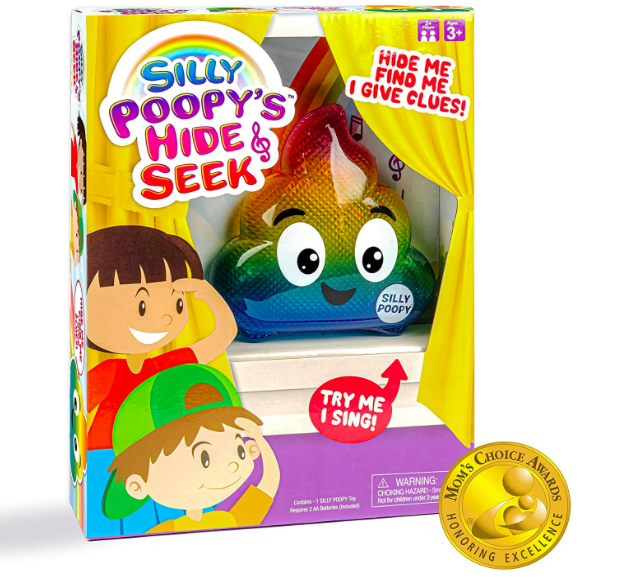 Hide the rainbow poop emoji somewhere in the in the house and watch as the kids look all around for the talking poop that gives clues, including through fart sounds. Sound too silly? Know that it won a Mom's Choice Award!
Write, Erase, Repeat
Thanks to distance learning homes around the world have found the need for a whiteboard. This HABA Whiteboard and Chalkboard created just for kids stands up, has a magnetic eraser so it never gets lost, and had a chalkboard on the reverse side. It's also big enough for practice writing the whole alphabet.
Spy Kids
Hot Wheels Fast & Furious Spy Racer: Inspired but the Fast and Furious this set will be tons of fun for grown-ups to play with their kids.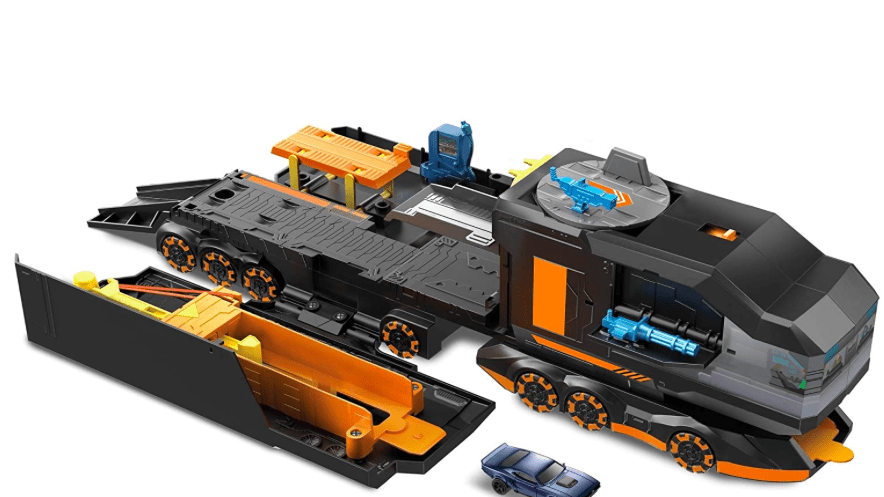 Any Hot Wheels car can be loaded into this mobile spy headquarters but the set comes with an exclusive Fast & Furious car as well.
Amazing Dinos
Kids who love Dinos will love Dinomazing. This unique dino-egg decorating machine comes with Dinosaur eggs that spin around while kids use the included markers to decorate their eggs and reveal the cracks.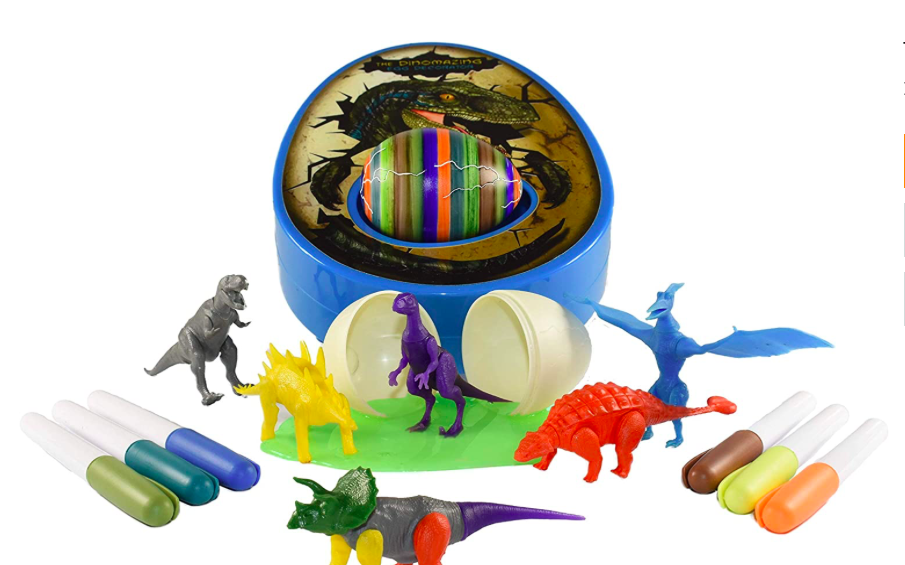 Break open the eggs to reveal a dinosaur covered in slime. Once you use the included eggs, try your hand at decorating real eggs to get ready for Easter.
Dino Target and Xshot Blaster: Inflate the Dino Target then grab your Xshot Blaster and fire away. Aim for the targets or use the Dino as a shield. These can be used indoors or out for fun and exercise all year round.
Zuru Smashers: This is the grossest Dino set you will find – and that means it will be a hit with kids. Lift the Dino's tail and watch him much on an egg. Then, listen closely for sounds of belching and farting until the character in the egg pops out. Hilarity will ensue!
Scribble, Wash, Repeat
Scribble Scrubbie Pets: This adorable set from Crayola will keep kids busy for hours. Color the pets with washable markers then use water and a scrubbing brush to wash them clean and start over again.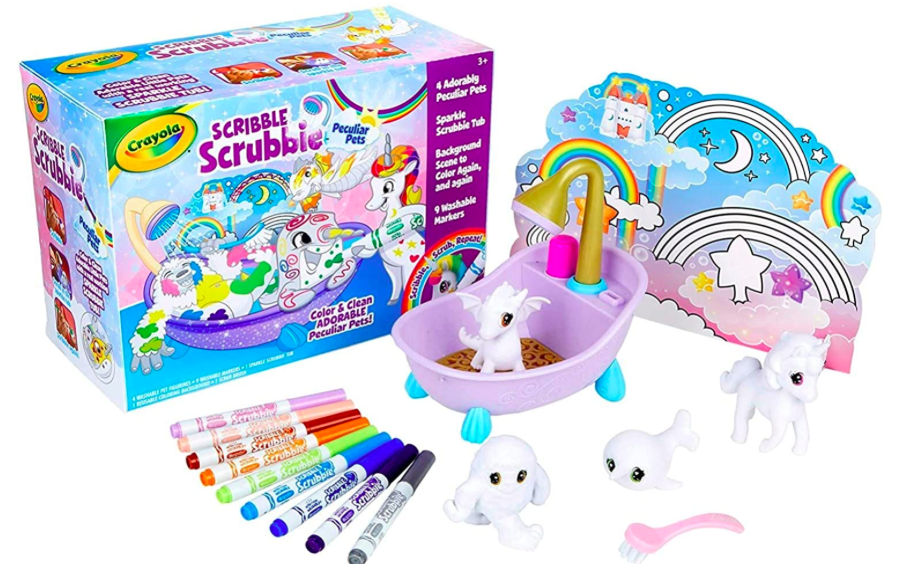 Everything you need to scribble on your pets and make them clean again is included.
Do It Yourself
Since crayons are lonely without paper Crayola wants to be sure kids have enough paper – or that they can make their own! Check out this paper making kit that comes with all the supplies you need to make 20 pages and teach kids about where their construction paper comes from. Pair with the Crayola Paint Maker to allow young artists to make an entire creation from start to finish including the raw materials!
Super Surprise
Rainbowcorns Big Surprise: If you need a big gift to place under the tree this is the answer. This Rainbowcorn egg is HUGE and is filled with over 30 different surprises inside for the ultimate gift. Different themes are available so every child on your list get find one they will love.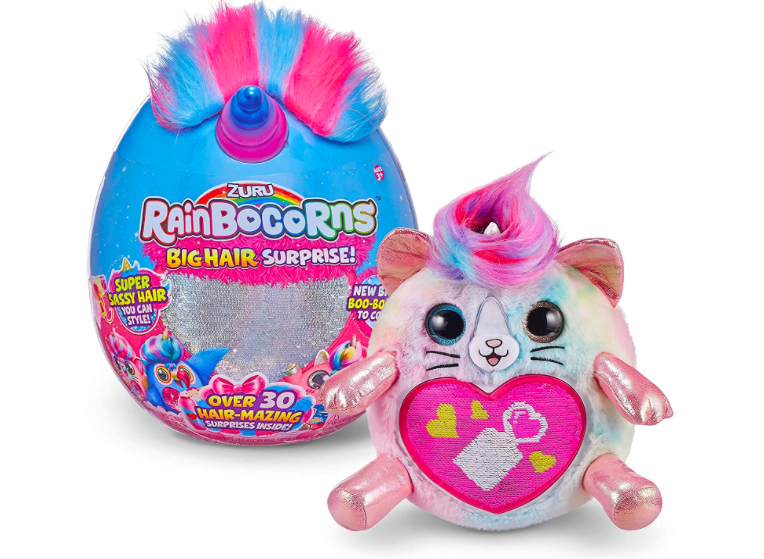 Get Comfy in the Castle
Disney Princess Comfy Squad Castle: In 2020, even Princesses spend a lot of time hanging out in the PJs. The Disney Princess Comfy Squad Castle embodies the pandemic vibe of sticking closer to home in loungewear.
Once you realize that even Princesses are taking some downtime you will feel better about your own year is going. This castle comes complete with furniture and accessories and is compatible with any 11" doll.
Play-Doh Delight
Play-Doh Candy Delight Playset: Play-Doh is a classic toy for a reason! This Candy Delight Playset will keep kids busy well through winter break and beyond.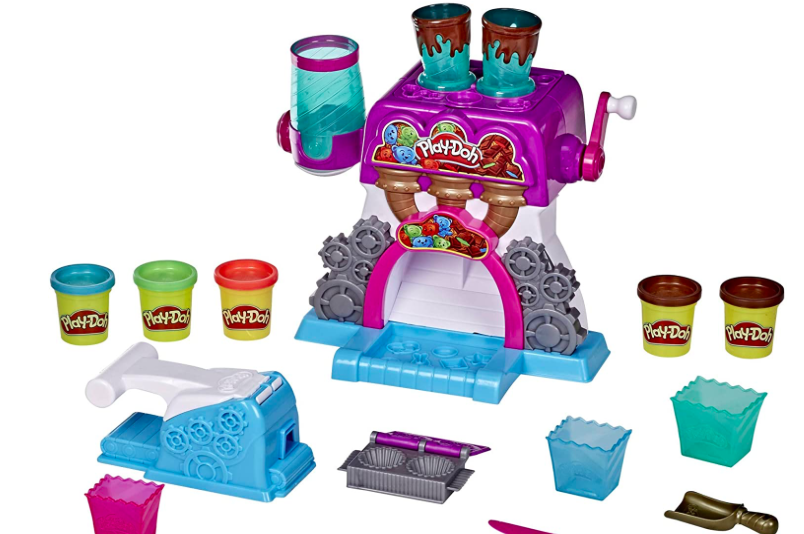 Work those small muscles in hands needed to develop fine motor skills while kids delight in creating their own play-doh candy creations for pretend play for under $15.00. Refill with new play-doh anytime.
Ride in Style
Their Own Range Rover: This ride-on luxury car will be the highlight of the holidays for any lucky kid who is sick of quarantine and wants to hit the road on their own. Head to the driveway or alley and watch your mini head off into the sunset even before they have their license.
We have a mega list of our favorite ride on cars here.
The Child, He Is
A plush, talking The Child (aka Baby Yoda) may be the hottest toy of the season. It's not clear if this popularity stems from The Child's adorable nature or from the fact that many parents actually want this gift for themselves but are too embarrassed to admit it but either way this plush will be loved.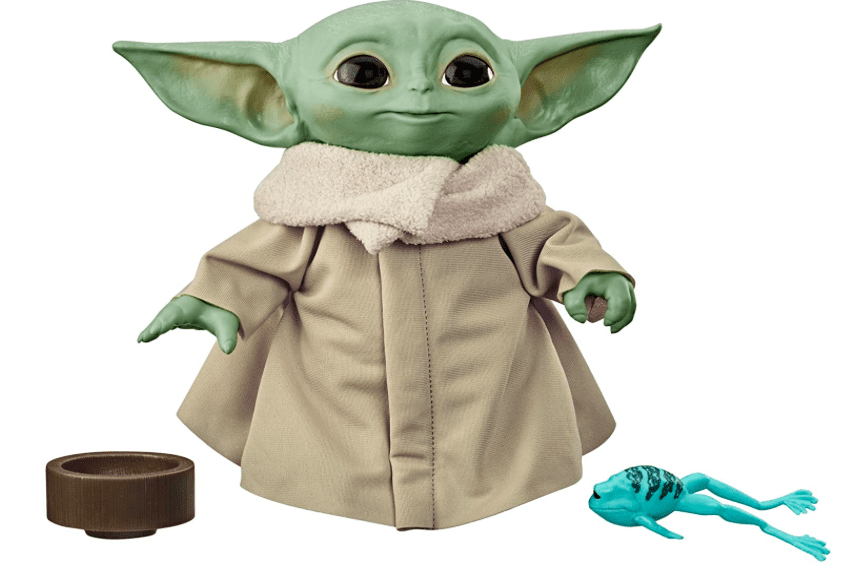 If you can't track down the plush, a Mandalorian Darksaber Lightsaber will make a great addition to any lightsaber collection.
Beady Eyes
Cara & Co. makes adorable bead sets in themes ranging from Christmas to classic. Kids can craft necklaces or chewy toys with these high-quality silicone and wooden beads. This is a great sensory activity for kids that will keep their hands busy away from screens. They can keep their creations for themselves or give them away as a post-holiday gift.
Balance it All
Mobo Explorer Balance Bike: Even though travel is restricted kids don't have to stay grounded. A Mobo balance bike will help kids go farther faster. Plus, retro styling will make sure they do it in style.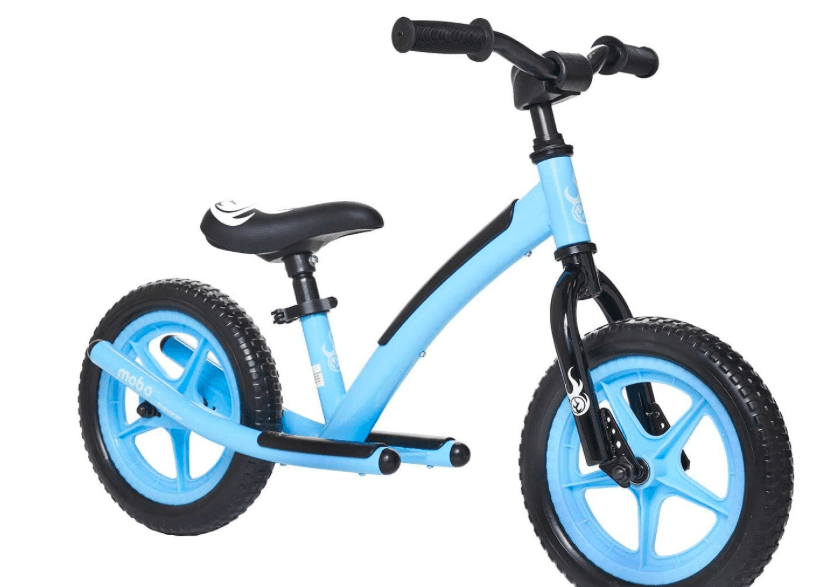 Opposites Attract
The Hape Junior Magnet Science Lab is a 34 piece set that comes with everything your budding scientist needs to complete seven different experiments that can be done again and again. Teach kids about the science of magnets with the included Gravity Magnet, Bouncing Magnet, Spinning Planet, Magic Fish and more.
Justice, Baby
Antiracist Baby: It's never too early to start teaching children to be anti-racist. This board book by Ibram X. Kendi makes a great gift for even the youngest among us who want to build a more equitable and just society.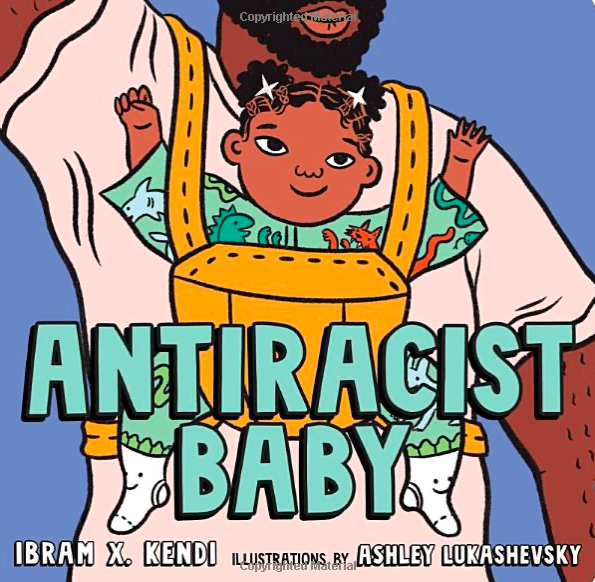 The book's bold illustrations will keep everyone's interest!
One Step Ahead
Katherine Johnson: One Step Further: If not for Katherine Jonson it may have taken NASA a lot longer to get to the moon.
This picture book tells the story of this Black woman and legendary hidden figure, including family photos and the reflections of Johnson's daughters, one of whom went on to become a NASA mathematician herself.
Be Extraordinary
The "I Am" series by Brad Meltzer tells the story of regular kids who grew up to be extraordinary told in a way that even preschoolers can understand.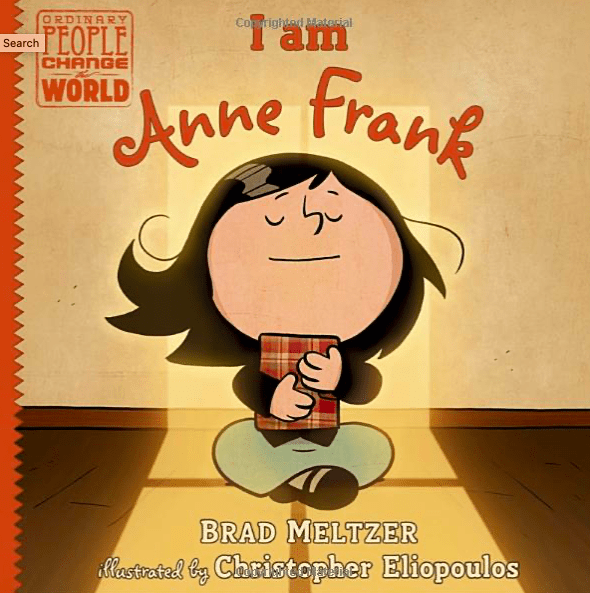 I Am Anne Frank and I Am Benjamin Franklin tell the story about what makes these heroes great, focusing on traits that children can use to live heroically themselves.
Now You See It, Now You Don't
The Invisible Alphabet: This book puts a twist on the traditional ABC book. Everything in this book cannot be seen. There is no A is for Apple here. Instead, A is for Air. C is for Clear. Let kids use their imagination to fill in the gaps while learning their letters in this unique book.
Sew Pretty!
Even little ones can learn the basics of sewing and start to earn their keep in the family by fixing all of the holes they have in the knees of their pants. This Made By Me! Sewing Machine can be used by children as young as six and is under $20.00.
Dig Deep
A sit-on Big Digger for under $50.00 may be the highlight of the holidays for kids who love to dig deep. This digger can be used in sand, dirt or snow. It rotates 180 degrees so that kids can always find a spot within reach to dig.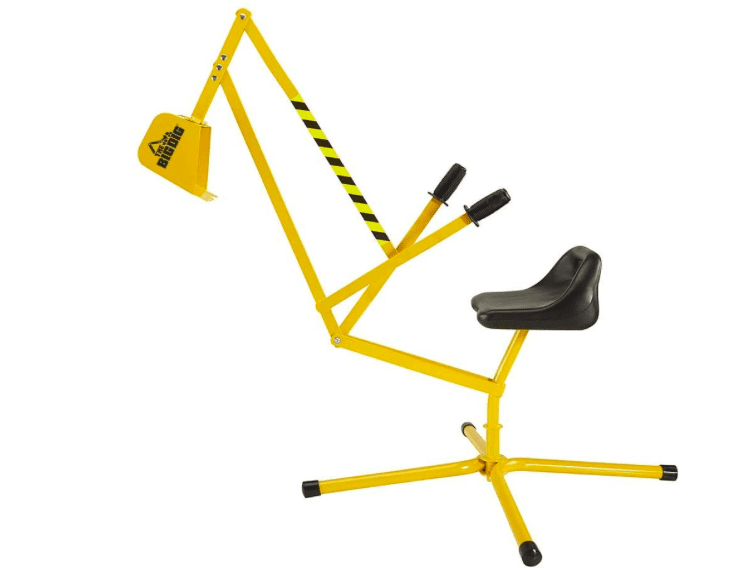 Moving dirt from one place to another has never been so exciting!
So Squishy!
Squish, mold and create! Mixy Squish is mess-free moldable clay that does not stick to hands and dries in 24-48 hours to create a masterpiece your tot can proudly display for under $9.00.
Winter Wonderland
Get ready for snow and sledding! This Funboy Winter Toboggan looks like it came straight off of the set of Frozen and fits two. Your little snow bunny will feel like royalty on the snow-covered hills this winter when they head out with a stylish sled that Mom or Dad can go on too.
A version of this post originally appeared on Medium