Two major topics of debate that surround young children in our country are the issues of childhood obesity, and their use of electronic devices. There is a lot of controversy and "expert" suggestions on both of these subjects regarding what is deemed to be appropriate.
One well-known weight management brand is now linking the two together, amidst a firestorm of criticism from those that vehemently oppose their approach.
The new Weight Watchers app for kids has generated a great deal of controversy after debuting Kurbo, that is designed specifically for children under the age of 18.
The new app, known as Kurbo by WW, features a variety of nutrition and weight loss tools that allow children to track their daily meals, utilize calming breathing exercises, play games based on healthy lifestyle practices, send Snapchat-like daily "streaks", and even subscribe to a virtual coaching program with a certified nutrition mentor (for an additional cost of $69 per month for a weekly, 15-minute session).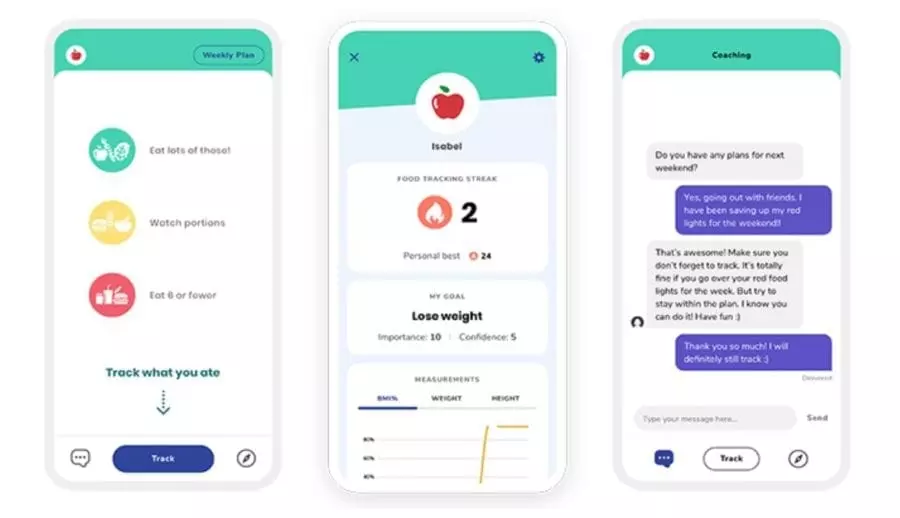 Instead of needing to track and calculate a complex system of calories and macro-nutrients, Kurbo relies on a graphically simple system of traffic colors. Based on the Stanford traffic-light approach, foods are ranked according to their nutritional value.
Green-light foods: "go" foods that can be eaten freely.
Yellow-light foods: foods that require more "caution"; eaten in moderation.
Red-light foods: foods that kids should "stop and think" before consuming.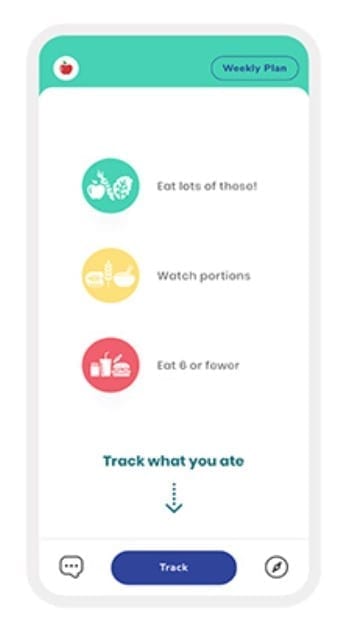 (Note: Kurbo deliberately did not make any red-light foods "off-limits" in order to prevent children from
Kurbo was originally launched in 2014 by Kurbo Health as a weight loss app prior to being acquired by Weight Watchers in 2018, and is based on a successful weight loss program known as the Stanford University Pediatric Weight Control Program.
The app creators based their researchon a combination of Stanford Program principles and extensive feedback from parents & children regarding weight loss goals and practices.
When interviewed by TechCrunch.com, creator Joanna Strober explained:
A lot of the work we did initially was around talking to kids and parents about weight, and the best way to have those conversations.
In 2018, the app was sold to Weight Watchers, who then added unique elements (ex- meditation, games) before releasing it as a free download on Apple's App Store and Google Play.
The app is specifically geared towards users in the ages 8 to 17 year-old demographic, and that is precisely why there has already been a great deal of controversy surrounding it since its release only days ago.
On one hand, the app is not intended to be solely "weight-loss"-focused, but a "behavioral change" tool, pointing users toward healthier eating, mindfulness, and increased physical activity.
As Weight Watchers CEO Mindy Grossman pointed out when interviewed by Time magazine, the issue of childhood obesity is best addressed before it mushrooms out of control, leading to a lifetime of weight-related chronic health issues:
If we are going to change health trajectories, we have to educate, inspire and support at an earlier point in time.
But critics of the app have come out in full-force to denounce it, even creating online petitions to have it removed from app stores entirely.
And although Kurbo by WW claims that the focus of the app isn't weight loss, several photos that are highlighted on their Instagram page seem to contradict the claim. In addition to inspiring slogans & memes, the page features numerous "Before & After" pics: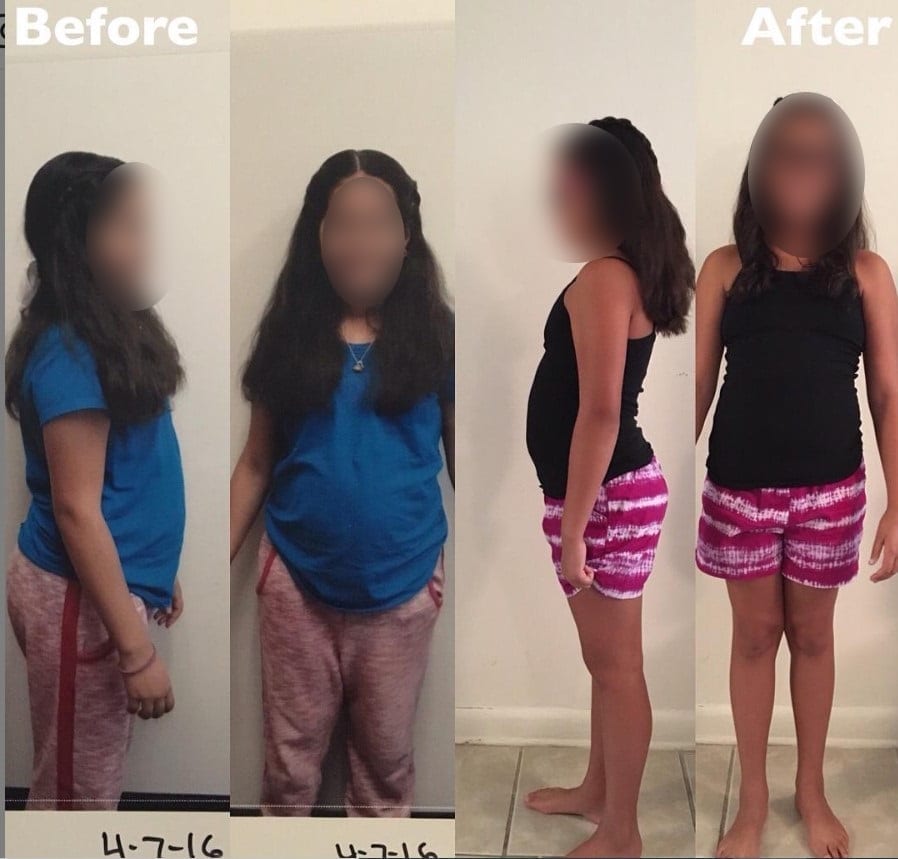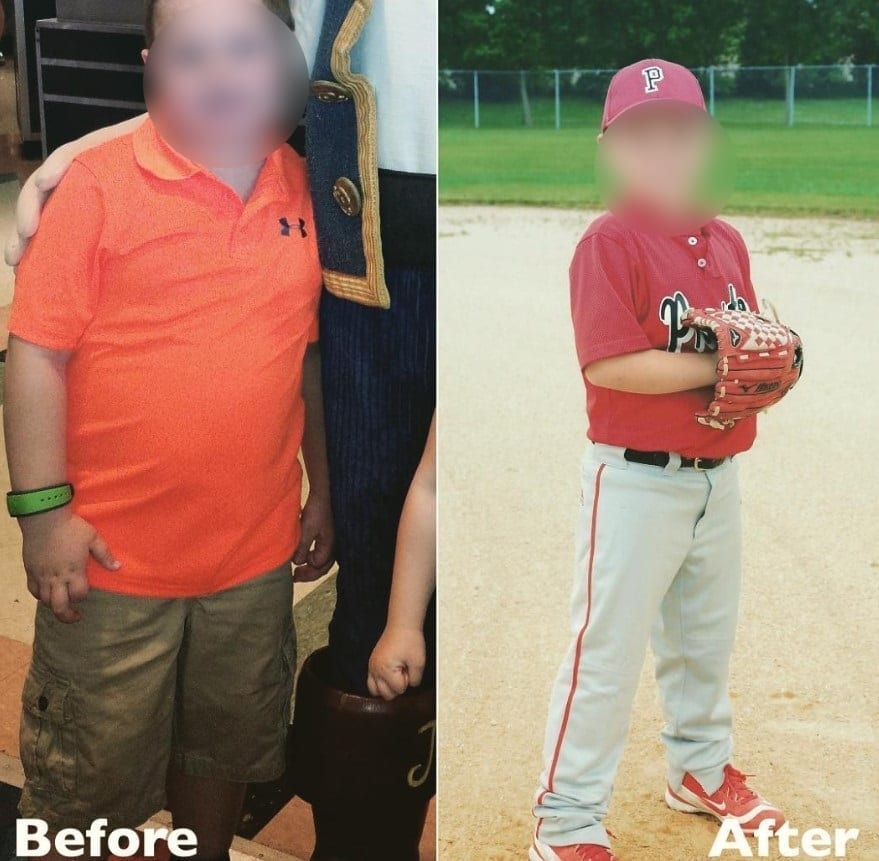 The concern of detractors is that a weight-loss app marketed for children will encourage children to worry or obsess over their weight, possibly even contributing to the development of eating disorders or body dysmorphia.
The public was immediately vocal about their issues with the app, with many people criticizing the harm that the app could have on children:
87% of adolescents with eating disorders already go UNTREATED. Kurbo by WW (Weight Watchers) is only going to increase the number of individuals with eating disorders, create long-term physical and mental damage, and increase fatphobia in adolescents. #WakeUpWeightWatchers

— Ashley Kyle, MS, RD, LD (@ashleykyle_rd) August 15, 2019
*If* you are worried about your child's health/lifestyle, give them plenty of nutritious food and make sure they get plenty of fun exercise that helps their mental health. And don't weigh them. Don't burden them with numbers, charts or "success/failure." It's a slippery slope.

— Jameela Jamil ? (@jameelajamil) August 14, 2019
Food tracking apps can be difficult for even adults to maintain, often leading to feelings of guilt or failure. For children, the potential for that exists even more. Especially during a vulnerable time of life, when children naturally gain weight and/or curves when puberty occurs.
Appalled by the release of #Kurbo, WW's new app for kids 8+. If we teach them to fear food, it leads to disordered eating in adult life. If we teach them to be ashamed of larger bodies, we are telling them that health/beauty only comes in one size. Let's just let kids be kids!

— relatable (@relatableproj) August 15, 2019
Another issue that could prove to be problematic- the free app can be downloaded by any child, not just those that could legitimately have weight to lose.
Gary Foster, Weight Watcher's chief scientific officer, acknowledged that possibility to Huffington Post:
I think there could be some misperception that somehow we're saying, 'All kids should lose weight, you're not OK as you are.
Although he went on to explain that their app is a "reasonable, sensible approach" to weight loss, there is the very real chance that insecure teens would use the app to try & achieve an unrealistic or unnecessary weight loss goal.
The future of Kurbo by WW is uncertain, but its controversial reputation has certainly gained it a LOT of attention in mere days since its release.
The bottom line: like anything else that your child does online, parents should be aware of what apps are installed on his or her electronic devices. If you opt to utilize Kurbo, parental supervision is definitely suggested.