Parenting is hard work, y'all. The tiny (and not so tiny) humans are demanding. They want snacks, playtime, unreasonable amounts of annoying cartoons. (Is Caillou's voice ever going to change?! That kid must be 25 by now.) With all that we do to keep them safe and happy, we should get to laugh together at the crazy and ridiculous things they do.
We've earned it.
These hilarious parents on Facebook have nailed it. From teaching life lessons Mama never taught you to trying to manage a house around the little mess makers, parents find the funny every time.
Thanks be that they share it for the rest of us. Let's laugh along, shall we?
1. It's pretty great actually.  (Brandon Andrina-Professional Stay At Home Dad)
2. The pan is having a spa day.  (Mom Babble by Mary Katherine Backstrom)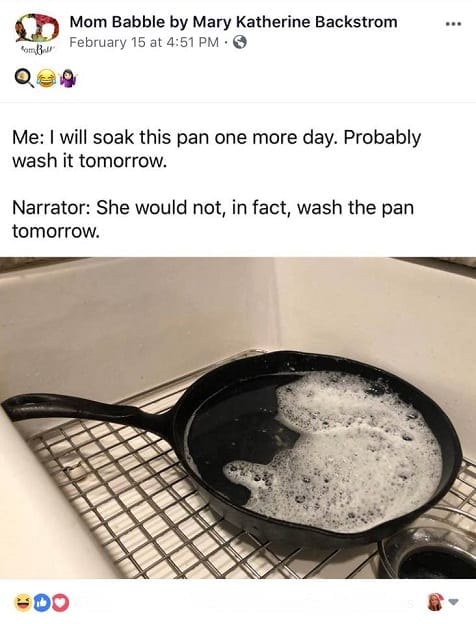 3. You're good until you say it at his wedding. (Motherhood and More by Annie Reneau)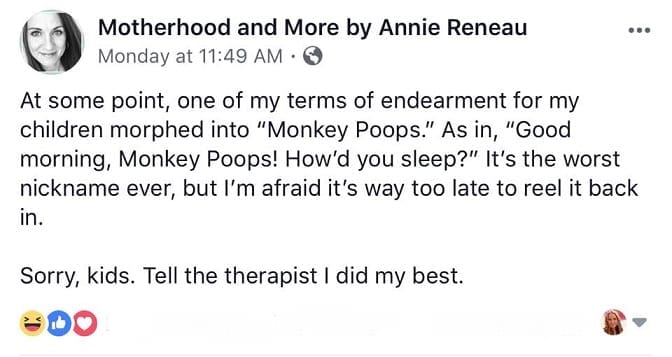 4. Tradition. (Mommy Wine Time)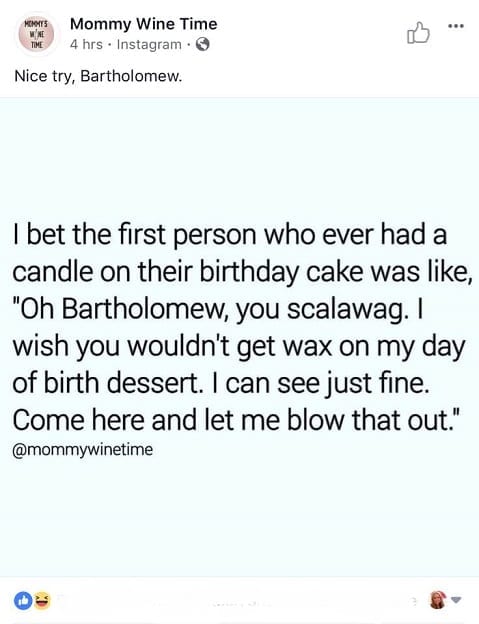 5. That is the one who choses my "retirement facility."  (Perfection Pending by Meredith Ethington)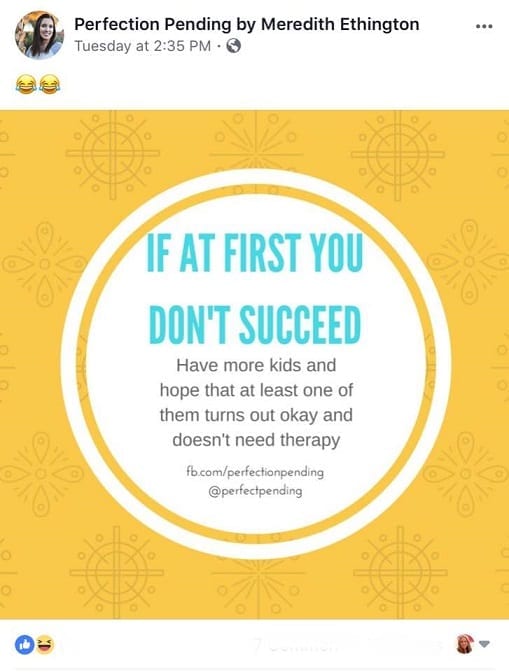 6. An important life lesson. (Andy Herald)
7. Sorry, Mom.  (4BoysMother-Melissa Fenton, Writer)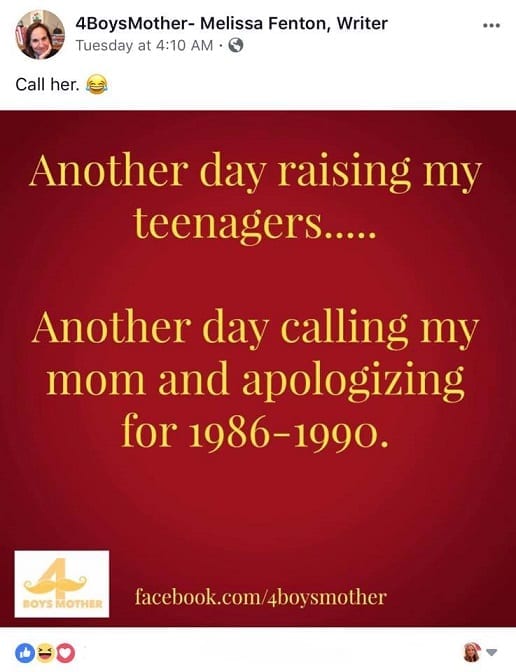 8. Seems completely fair. (The Messy Christian)
9. Always be prepared.  (Six Pack Mom)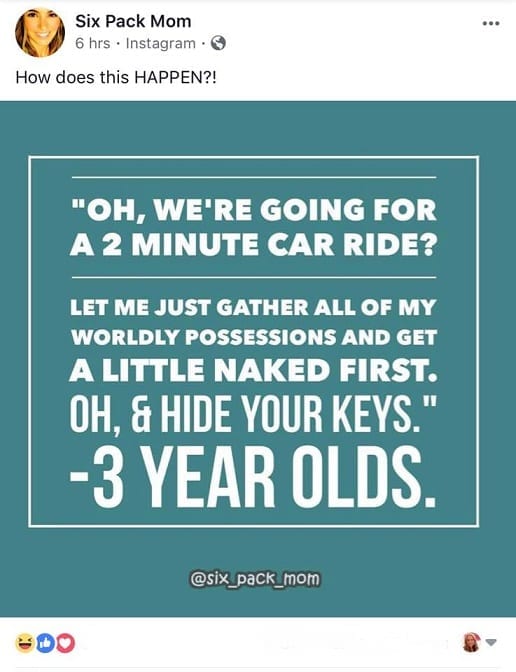 10. I'm not paying for her college.  (Rodney Lacroix – Author)
11. Vicious cycle.  (Unremarkable Files)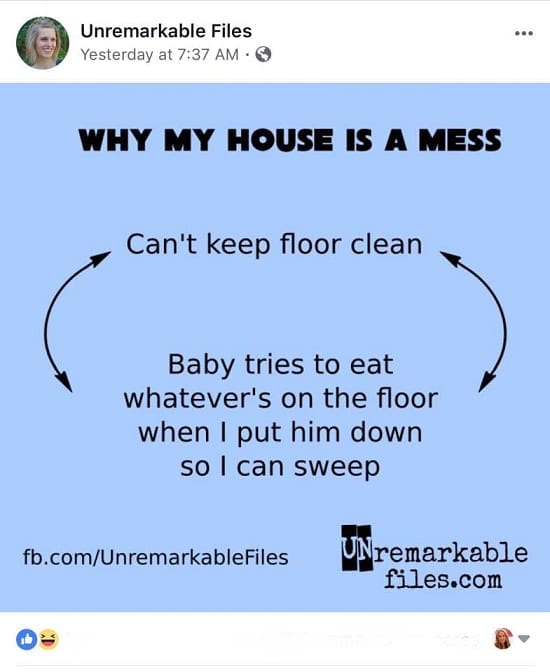 12. Because you won't ever do it again. Seriously. (Ramblin' Mama)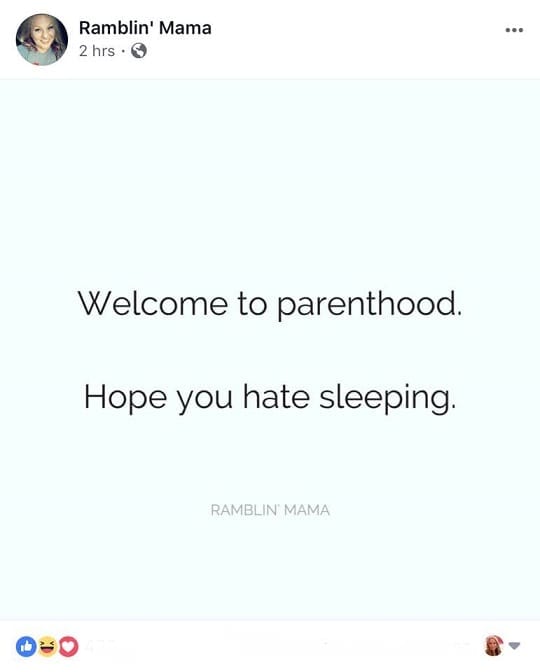 13. My money is on the baby.  (Jennifer S. White)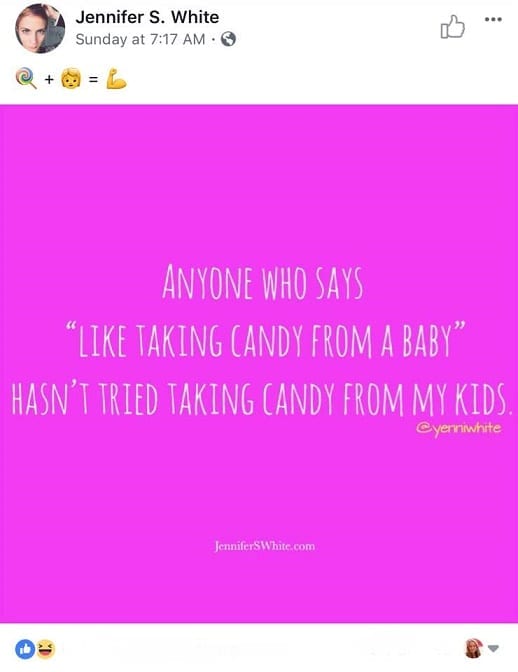 14. She'll be much more mature by then.  (The Chronicles of Motherhood)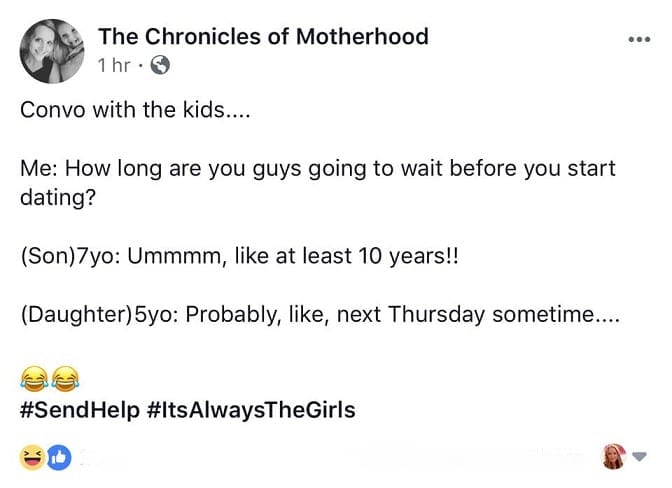 Do you have a funny parenting moment for us? Tag Mama Needs A Nap so we can share in the laughs. Then, check back here. We might just share it on Facebook's Most Hilarious Parents of the Week!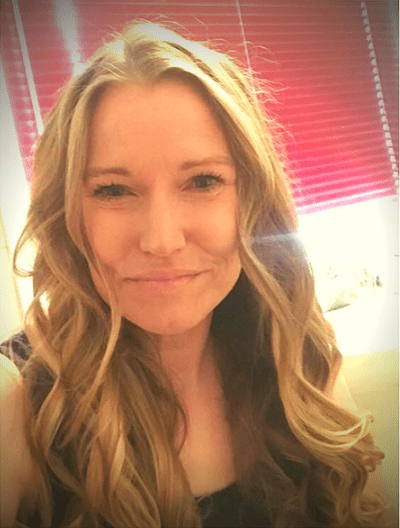 Lauri Walker is a writer and a mom. She never sleeps so you can find always find her at Mama Needs A Nap on FB and on Twitter and Instagram. Seriously, go there. She's probably on right now. And, make sure to stop by every Friday for her hilarious round ups of the funniest parents on Facebook right here on Perfection Pending.