If you've been following my blog, you know that I religiously use a crock pot (slow cooker) when preparing food. I love the convenience of throwing everything into one dish and just walking away – hours without worry.
From chicken recipes to gooey, delightful desserts, crock pots are convenient and produce superior results. There's also very little clean up, which makes them ideal for busy moms and families.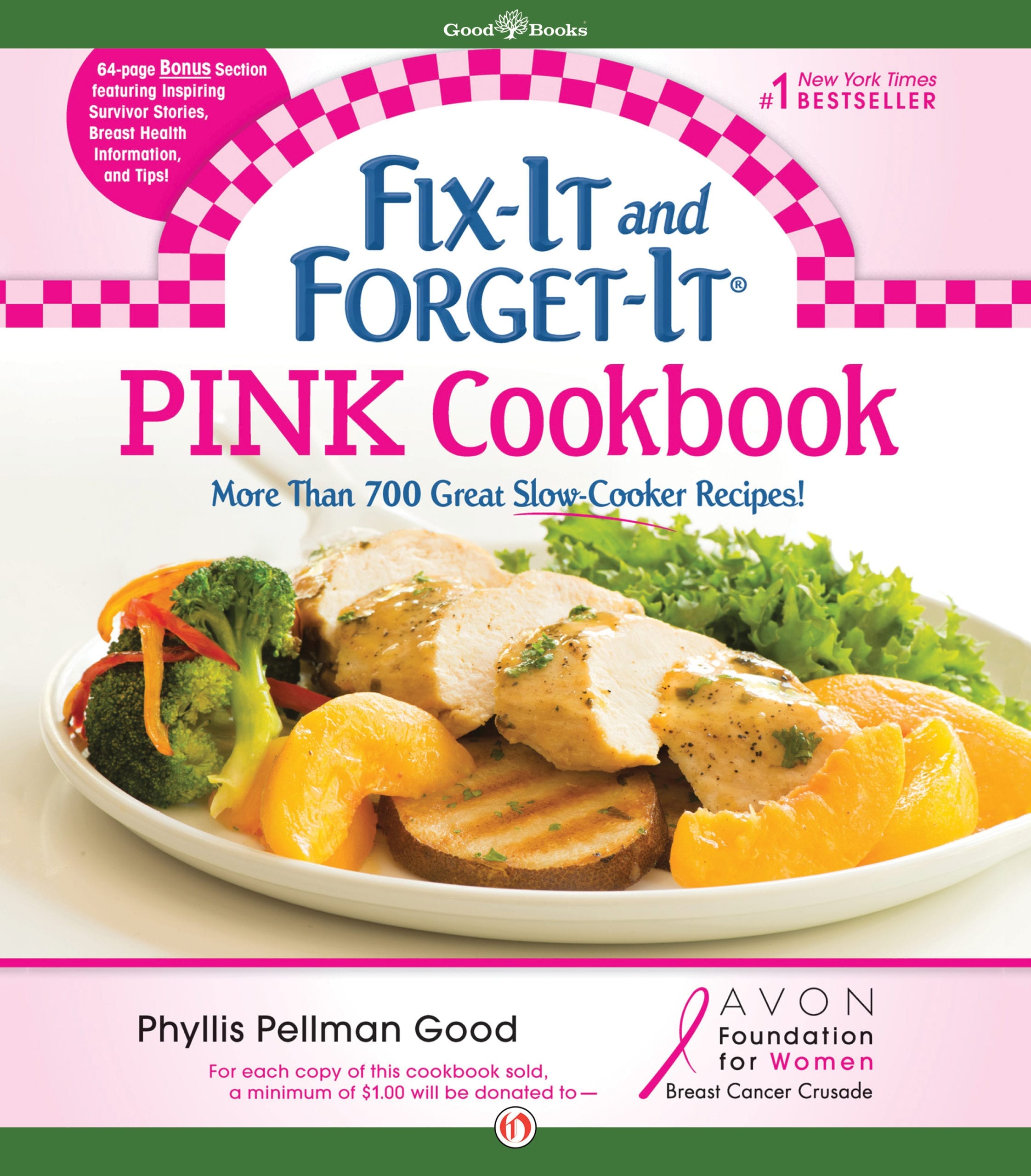 Given my love of these "gadgets", I was excited to get my hands on the "Fix-It and Forget-It Pink Cookbook."
"Pink" is "an updated edition of a staggeringly popular cookbook ("Fix-It and Forget-It," a #1 New York Times bestseller) that makes crock pot cooking even easier than it already is." I have to agree.
Plus, it's benefiting a great cause, namely the Avon Foundation for Women, which organizes the Avon Walk for Breast Cancer in cities around the country. A dollar from each book sold is donated to this amazing organization.
Aside from recipes, inside the book you'll find inspiring stories from real-life breast cancer survivors and supporters.
Some even share their favorite crock pot recipes for you to enjoy. There is also an entire section of Tips for Using Your Crock Pot and sections devoted to substitutions and from scratch replacements. Did you know that cumin can be substituted for curry? Yep.
This is a cookbook that all crock pot enthusiasts should own, novices and experts alike. It contains basic recipes, plus a vast collection of unique dishes not found elsewhere.
The family absolutely loved the Peanut Butter and Hot Fudge Cake – which was gone within 10 minutes (no joke). They also went wild over the Taco Bake and Mary Ann's Italian Meatloaf. Short on ingredients, I currently have Honeyed Chicken in cooking. I'll post a follow-up and let you know how it turns out.
Please, if you have a love for crock pot cooking like I do and want to help a worthwhile cause, pick up a copy of Pink today. You will not be disappointed.
Thank you!