Giving birth is a life-altering experience. Not only are you bringing an entirely new life into the world, but your own life will never, ever be the same. And as amazing as it is, the experience itself is also an intensely grueling one.
Your body is stretched beyond what you ever imagined it was capable of.
There is pain and tearing, often accompanied by an overwhelming urge to kill your partner. You have just birthed a watermelon out of a hole the size of a walnut, after all. AND IT'S ALL HIS FAULT.
So it is no wonder that it takes a while for your body to heal.
Doctors recommend getting plenty of rest (because that'll happen), eating a diet rich in complex carbs, protein, and fiber-rich foods (whole grains, fruits, veggies), going for walks, and checking in with your doctor.
In addition, they also recommend avoiding sex for the first 6 weeks to give your hoohah time to recover.
A piece of advice that is often overlooked.
In an effort to spread the word, Postpartum brand Frida Mom has partnered with Ryan Reynolds creative studio, Maximum Exposure, to create a new ad informally titled, Zero Dicks, aka: No Dicks Allowed.
The ad is billed as a PSA – Postpartum Service Announcement – and it focuses on the fourth trimester.
The 12 weeks AFTER the baby is born.
Frida Mom is committed to preparing and supporting moms in their postpartum journey. Their business is modeled on the idea that:
Postpartum recovery doesn't have to be so hard. Frida Mom is here to take the guesswork (and a lot of the pain) out of the fourth trimester.
Now they're taking the guesswork out of what is REALLY important when it comes to successful postpartum recovery … Avoiding dicks. Anatomical and otherwise.
The ad opens with snapshots of mothers with their newborn babies and a voiceover saying:
So, you had a baby, what a blessing. Now the twelve weeks of fourth trimester begins.
The video pans onto two (actual) medical professionals from New York — Dr. Alissa Arnold MD and JoAnne Cleghorne R.N. — dressed in scrubs. It plays similarly to the medical infomercials you see on TV.
First, your newborn will need 2 to 3 ounces of milk every 3 to 4 hours. If you get a temperature of 101 or higher, please call your doctor. And you'll need to avoid dicks. That's right, no dicks inside you physically if you happen to be heterosexual. But there are other, bigger dicks to avoid.
Because let's face it, not all dicks are penises. Some are just people.
There's the thoughtless dick.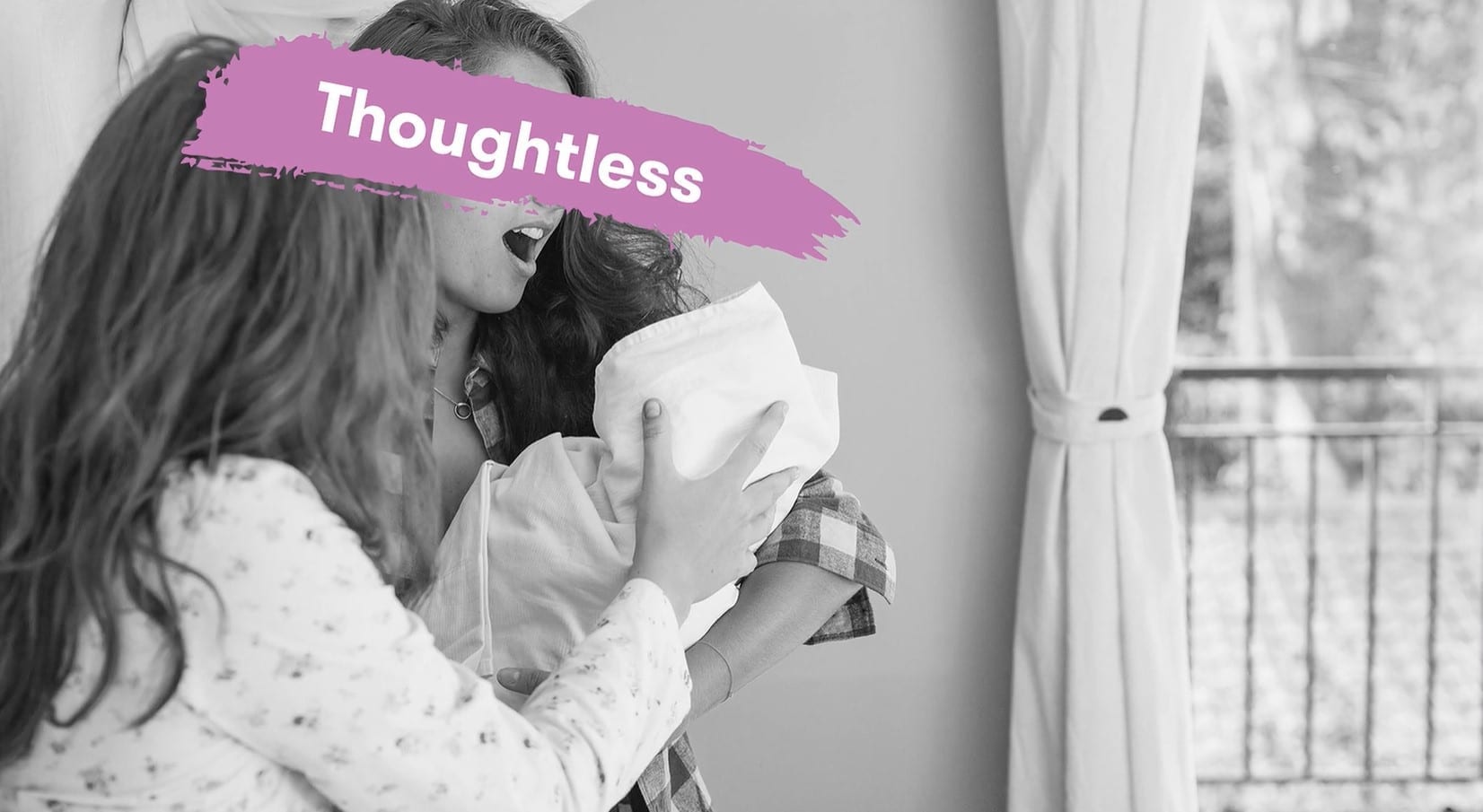 The "friend" who comes by to visit but gives zero f**ks about how mom is doing and only focuses on the baby.
The one who ignores the mountain of laundry, the empty kitchen pantry, the heaping pile of unwashed dishes in the sink, and the dead eyes boring into her soul because mom hasn't slept in days.
Such a dick.
Real friends HELP and:
Real friends don't bat an eye at fetching a glass of water to wash down the daily stool softener.
And then there's the professional dick.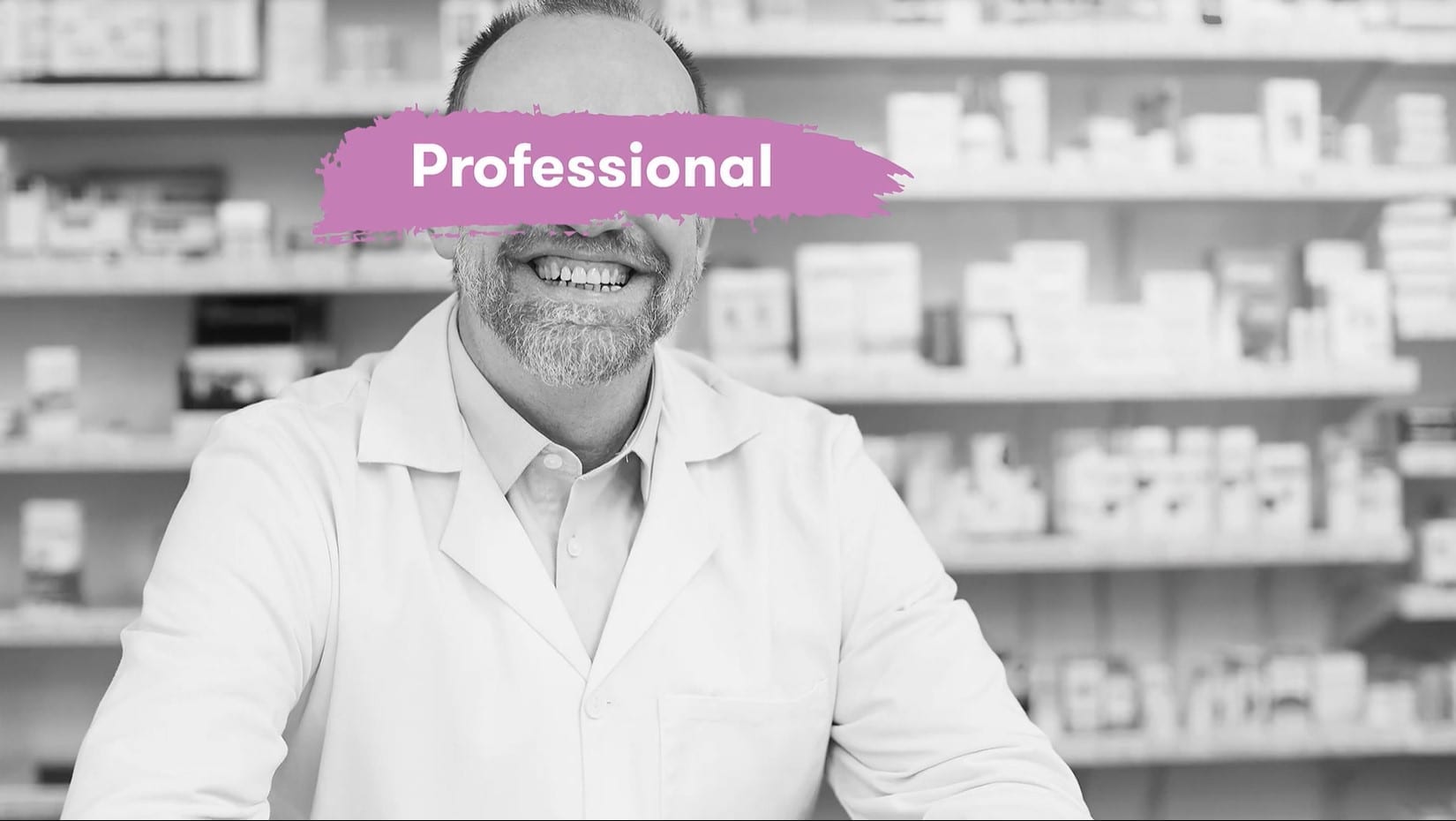 Like the pharmacist at your neighborhood drugstore, who could care less about your excruciatingly painful cracked nipples that are drier than the Sahara Desert.
The one who just wants to be left alone so he can enjoy the last 10 minutes of his break NOT in the presence of an exhausted, hormonally-charged postpartum woman who is ready to rip her breasts clean off her body.
Such a dick.
And last, but certainly not least, beware of the "I've been there" dicks.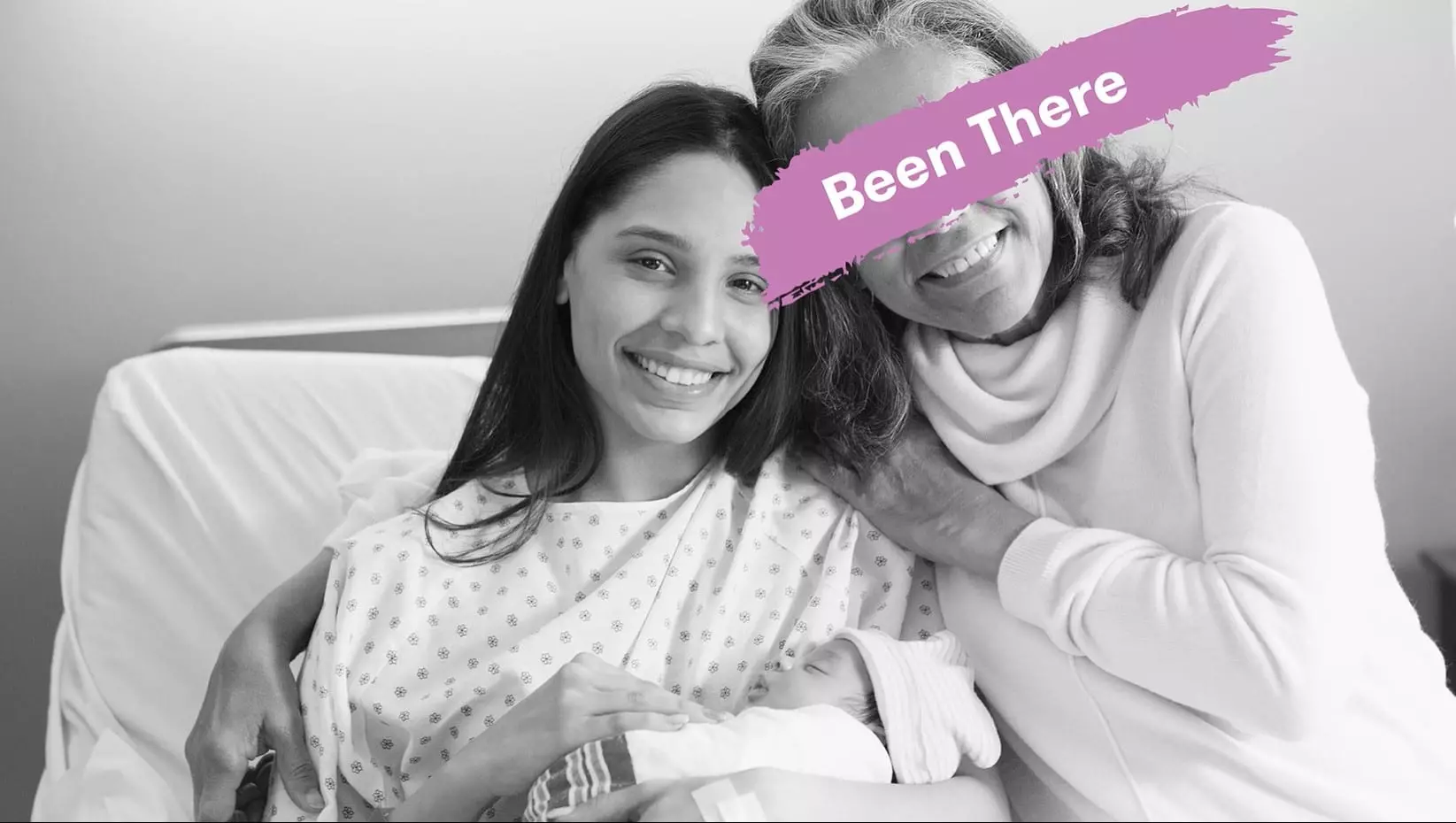 Don't be fooled. Your grandmothers, aunts, and even your own mother can be huge dicks during this time.
They're the women in your life who have already had children and have no problem letting you know you're doing it all wrong.
Because clearly, they are the experts and know it all. You? You know nothing.
Such a dick.
While the main message of the commercial is to avoid dicks, it also touches on tangible things postpartum moms can do to help facilitate healing.
Frida Mom recommends getting "real help in the form of witch hazel pads and cooling squirts from a peri-bottle to help when urinating."
In addition, they also recognize that 2020 has been a "dick of a year" but it is also the beginning of a "wonderful new life" for all of the women who have become mothers during a particularly hellish year.
In conclusion, they give this important reminder:
Mom, take the time to take care of yourself too. And to any partners or family or friends who may be watching,

change a diaper, maybe do some dishes. Help out. You know, don't be a dick.
The commercial ends like all good medical infomercials do, with a long list of side effects that are likely to occur as a result of being postpartum.
Things like swollen labia, vaginal bleeding, hemorrhoids, difficulty urinating, breast engorgement, sore nipples, fatigue, and achiness, just to name a few. After all, you've just had a baby.
Frida Mom posted the video onto their Instagram page captioning it with:
This one goes out to all new moms: 6 weeks. 0 dicks.

We're not just talking in the vag (you've been told nothing inside you for 6 weeks post-baby) –

we're talking about those other dicks making postpartum life even tougher. Watch + learn what dicks to avoid
The 1 minute and 55-second video has already been viewed over 230K times and garnered over 900 comments in less than 24 hours.
View this post on Instagram
As far as people's reactions to it? They have been overwhelmingly positive. And not just because it's hilarious, but because it is 100% relatable.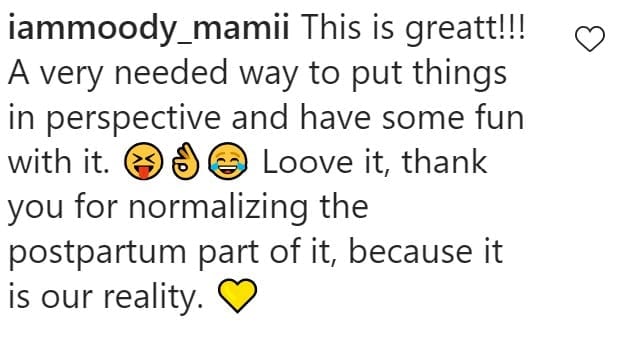 This isn't the first ad campaign that Frida Mom has launched.
They are also the company behind the controversial commercial depicting the realities of birth and recovery that was ultimately rejected by ABC for airtime during the Oscars show in February.
It was deemed to be "too graphic." Probably due to the fact that giving birth and the recovery afterwards is, oh I don't know, GRAPHIC.
Despite the setback, it is clear that Frida Mom will not be silenced. They are determined to normalize an experience that millions of women have faced, or will face this year alone.
Speaking about the brand's newest ad, Frida Mom CEO Chelsea Hirschhorn said:
"Frida Mom is committed to preparing women for those raw realities, and eliminating the 'why didn't anyone tell me…' moments for new moms.

Our PSA was created to modernize all of the in-hospital content that tends to paint a slightly rosier picture of those first few weeks postpartum, and to infuse some levity into an otherwise daunting and isolating experience."
And moms everywhere collectively say, "Thank you."
You can see the video on Facebook here.