It's that time of year again; spring is here, and like clockwork, they're back. The peep population has exploded. They seem to suddenly pop up out of nowhere each year, in vast quantities. While some people love them, others are repulsed by their very existence.
We're talking about PEEPS, people- the little blobs of sugar-encrusted marshmallow that are the glitter of the Easter holiday.
They are a very polarizing treat, too. There are two types of people in this world: those that despise Peeps, & the rest of you weirdos that actually like these nasty 'lil neon nuggets.
Sugar = good. Marshmallow = also good. But molding marshmallow into the shape of a chick or bunny with a sugar crust = NOPE. Toss the Peeps & pass the Cadbury Eggs, please.
I know, I know. Tons of you out there are ready to fight me, because you love Peeps, & look forward to them every Easter. And they're easy to find come springtime, because they're EVERYWHERE.
Thankfully, there are good souls out there who are doing their part to prevent the wild overpopulation of the Peep community that threatens civilization as we know it.
The Quakertown Veterinary Clinic in Quakertown, PA, recently took to Facebook to share their own efforts in curbing the irresponsible mass proliferation of the Peep Population in a post that has already earned 41K shares.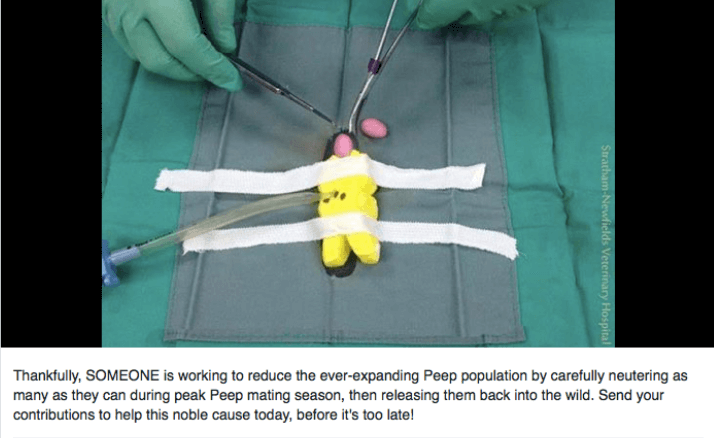 The picture features a rabbit Peep being neutered by the staff at Quakertown, because no one needs this little dude running wild & irresponsibly spawning massive amounts of baby Peeps that will one day clog every single Walmart Easter display across America.
But the one thing we appreciate more than responsible Peep neutering is a sense of humor, which the staff at Quakertown Veterinary Clinic clearly possesses.
They didn't stop at this single amusing picture; when it came to getting the message about Peeps out, their approach was go big or go home!
What followed was their series of pictures on the original Facebook post thread: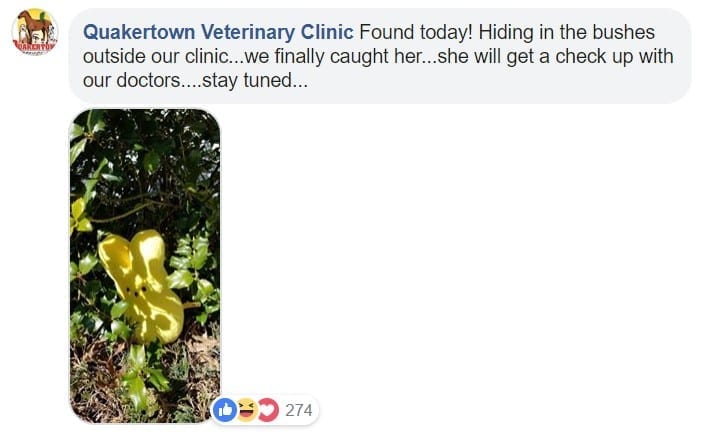 Yup, a yellow bunny Peep, spotted in the wild!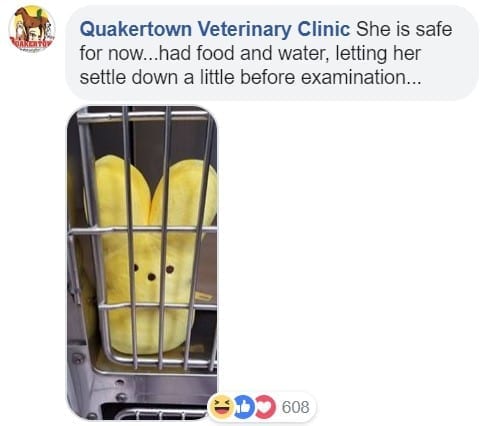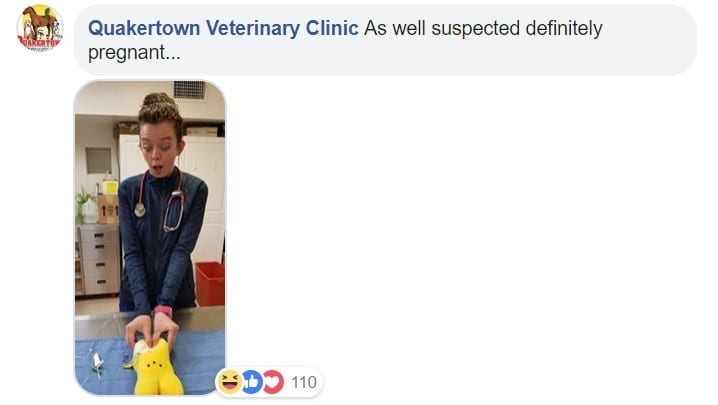 (And they always are… that's why there are a bajillion Peeps on the market…)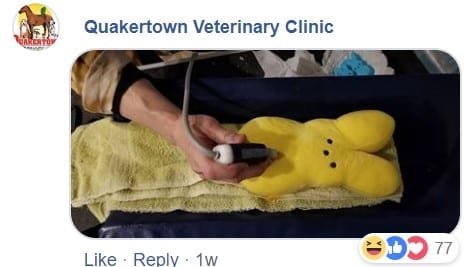 But the Quakertown staff performed an ulstrasound to get a better look…
No, seriously. They totally did.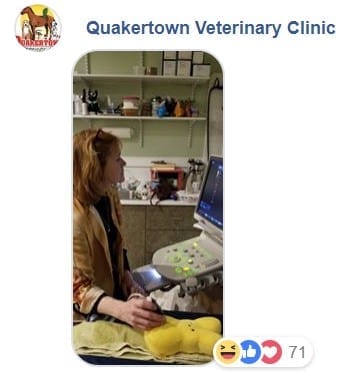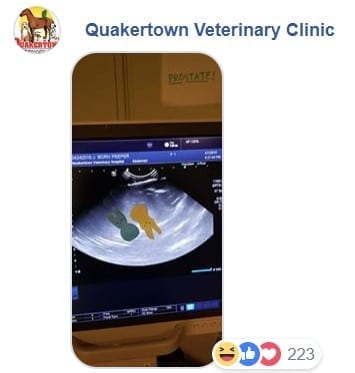 The ulstrasound showed a few of the baby Peeps, but there were way more lurking behind these two on screen (which figures- have you ever seen a box containing a single Peep sold?? Didn't think so!).
The peep population is definitely out of control over in Quakertown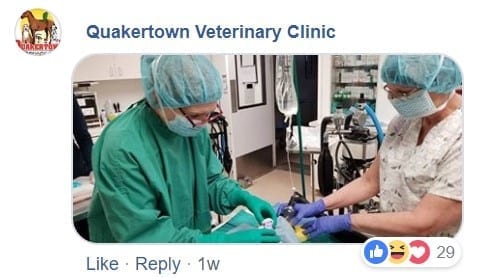 In fact, Mama Peep needed a C-section to deliver all of her kiddos. And there were a LOT of kiddos!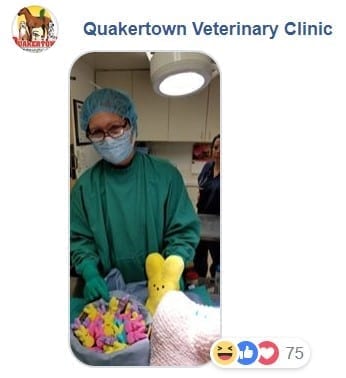 And that, my friends, is how Peeps are produced, apparently!
The Quakertown staff clearly had a blast documenting the birth of their Peep's babies- there are even more detailed pictures in the post's comment section.
(For the record, this is definitely the most entertaining veterinary staff EVER! How much fun must it be to work in this office?!)
Readers definitely got into the spirit of it, too, with comments offering to adopt the baby Peeps, & many thanking the Quakertown staff for going above & beyond in preventing Peeps from taking over the world with their numerous sugary offspring.
And clearly the battle is not yet won; Peeps still exist everywhere, and that is distressing to those of us who dread their appearance every spring.
Whether you love them or hate them, it appear that the peep population is growing and is here to stay. As one commenter pointed out, there seems to be no way to effectively eliminate them, & they may even be aiming to take over the world someday: