This post contains Amazon affiliate links. If you click on a link, Filter Free Parents may receive a commission. See our full disclosure policy here.
Ah, the hot mess mom. Amazon Prime was made for last minute Mother's Day gift shopping. Maybe you know her. Maybe you ARE her!
While some mothers have everything in place and juggle schedules like they have a degree in multitasking, some of us just aren't that kind of mom. We tend to fly by the seat of our pants, forgetting picture days and misplacing our keys and just generally trying our best but failing on occasion at keeping our poop in a group.
However we hot mess moms are just as loveable as any other mother.
Our hearts are full of love, almost as much as they are full of anxiety that we are probably forgetting something important this very minute.
With Mother's Day approaching, we thought we would round up the ultimate gift guide for all of the Hot Mess Moms in your life. They're loving, they're sassy, and they're totally gonna be there for you no matter what (even if they are running a few minutes late).
This post contains Amazon affiliate links. If you click on a link, Filter Free Parents may receive a commission. See our full disclosure policy here.
Mother's Day Gifts On Amazon For The Hot Mess Mom On Your List Gift Guide
1. For The "Where Are My Damn Keys!?" Mom
Mom tries to be on time she really does. Yet somehow at least 3 times a week she loses her keys. With this key finder, she can easily find her keys and pick you up from school without leaving you standing in the rain (oops).
Give her the gift of always finding her keys with this Awesome Dual Key Finder
2. For The Overwhelmed AF Mom
Otherwise known as the "yelling mom" this special lady spends most of her time reading self-help books in an attempt to be a calmer, more gentle parent. Help her out with this sassy, meditative journal that can help her learn to relax and just let shit go.

Give her the gift of zen with this mindful AF journal
3. The "What Do I Make For Dinner" Mom
Welp we had cereal last night and pizza the night before so I guess I'm just all out of ideas! This sassy cookbook is for the mom in your life that is looking for more ideas for things to make, spoken in her native tongue.
Give her the gift of not having to come up with a dinner plan last minute with this cookbook

4. For the "I Think There's Something I'm Supposed to be Doing" Mom
I'm sorry, but being a mother means you have a lot of balls in the air you need to juggle. It's incredibly difficult to keep everything sorted even for the most organized among us. Never fear, this adorably sweary journal will help mom keep everything in check.

Give her the gift of reminders with this journal that will help her stay organized
5. For The "Oh Shit I Need to Pee" mom
Don't blame me, blame my pelvic floor. This one is sure to make her laugh while also tucking it discreetly in her purse because, well, you just never know.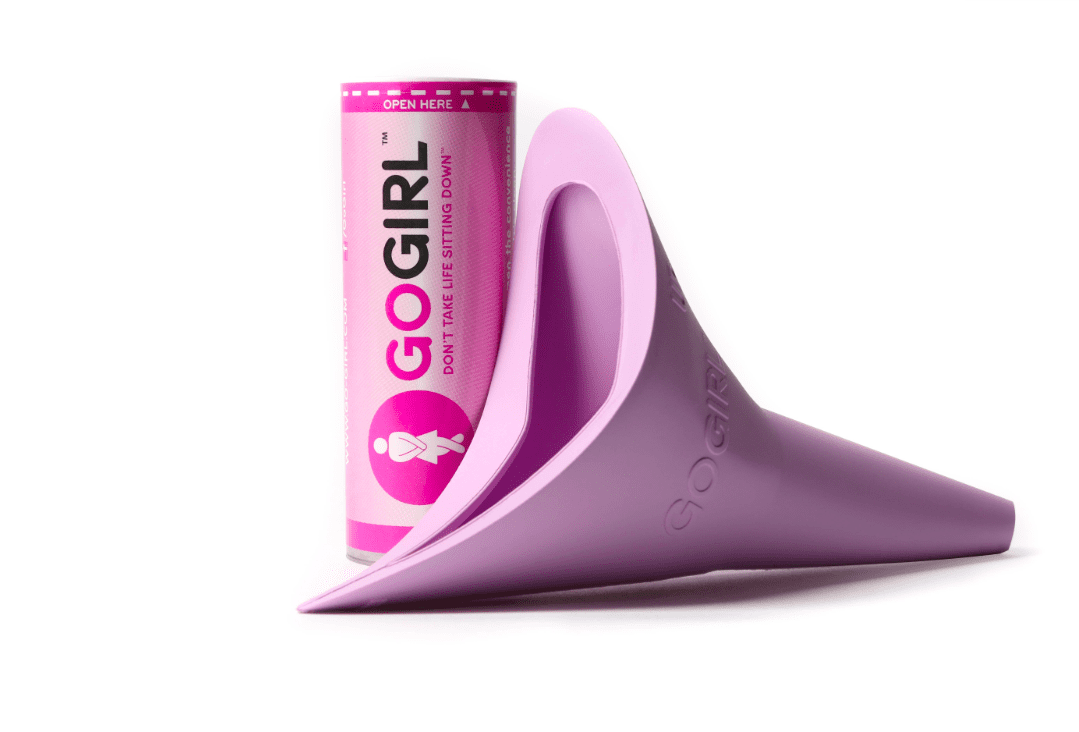 Get her this handy Portable Urinal For Women
6. The "My Reusable Bags are in the Trunk" Mom
Spoiler alert- we are all this mom. These bags fold up neatly into a little bag and are able to be placed into a bag or purse, making the likelihood of forgetting them pretty slim. Score one for mom, and an even bigger score for the environment.
Give her the gift of never forgetting her bag again with this environmentally friendly tote
7. The "I JUST NEED A BREAK" mom
Hot mess moms are just like any other mom in that they try their best to juggle it all. However, when that shit just doesn't come naturally it can be exhausting and emotional. This bath caddy will help her relax in style and show your appreciation.
Give her the gift of bathing in peace with this bath caddy
8. The "My Trunk Looks Like a Bomb Went Off" Mom
Well hello, dumpster fire! That's the special greeting this mom may be giving her vehicle every day. Look, as a hot mess mom, she just isn't organized. But that's ok! This trunk organizer is the perfect thing to help keep her trunk from looking like the inside of a hefty bag.
Give her the gift of a cleaner trunk with this organizer
9. The "I Can't Find My Phone and it's Probably Dead" Mom
Mom can't find her phone (nothing new). You could call it, but there's no use since it's also out of battery. Whomp whomp. This organizer and docking station for electronics can help her keep track of her things, while also keeping them fully charged.

Give her the gift of never losing her phone and battery life with this docking station
10. The "OMG That Was Today?" Mom
Mom works hard and does her best to stay on the ball. Help her out by giving her this Erin Condren Planner. Trusted by tons of people who've given it rave reviews, it will help her stay on top of things and never miss another soccer game again (fingers crossed!).
Give her the gift of an adorably planned life with this Erin Condren Planner
Happy Mothers Day to all the Hot Mess Moms!
We love you for your sass, your humor, and your enormous hearts.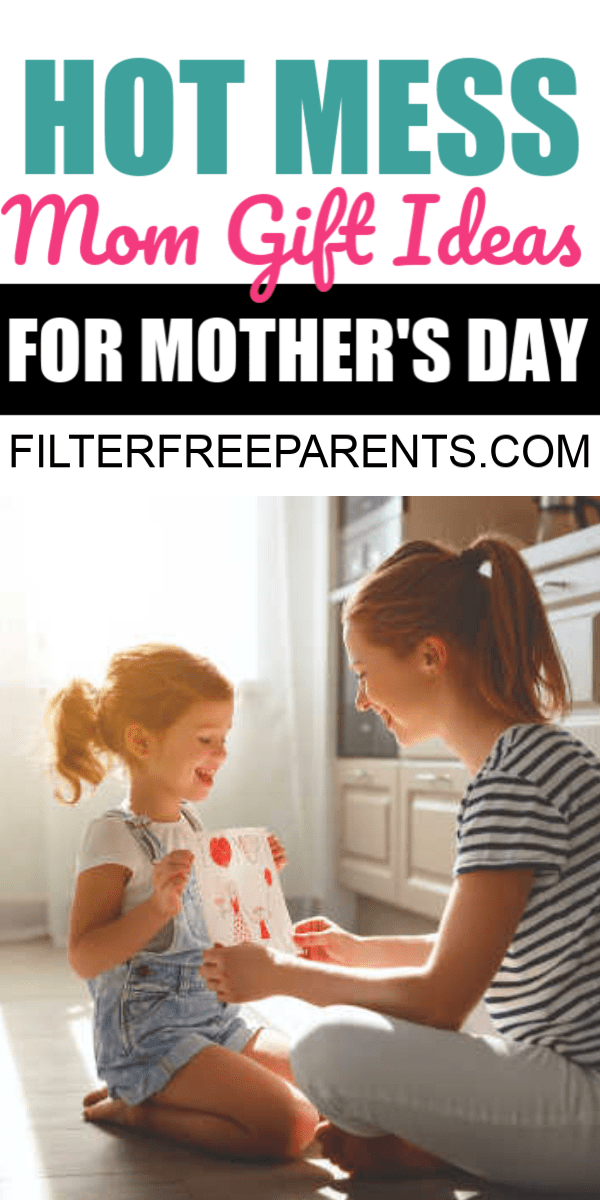 And if you're looking for books on parenting that would make great gifts, check these out too: