Some of the greatest memories I have stem from my childhood, which was rich in adventure and friendship. My best friend lived five minutes up the road, just a quick bicycle trip away. She was a year older and as beautiful as anything I'd ever seen.
Together we shared moments that are now treasured memories: me peeing my pants a mile away from home while sledding and in full snow gear; outrunning a fierce bull who eventually won (the three-inch scar on my calf, no pun intended, is proof); and entering beauty pageants only to find out we often didn't have the right stuff (or cute enough shoes).
She was like a sister and someone I had come to rely on in my life.
That's why the pain of losing her friendship ran so deep. As we grew older, we both made new friends and developed individual hobbies and passions. I was a thinker who loved to write and participate in cheerleading. She's a free-spirit who was athletic and made co-captain of our school basketball team.
These differences coupled with a jealous new friend (hers, not mine), led to her calling one day to tell me it was "over". My heart bled for weeks. I had lost a faithful companion and my first soul mate. And after that day, we never spoke again.
Because I've experienced the loss of friendship, My Other Ex: Women's True Stories of Leaving and Losing Friends spoke to my soul.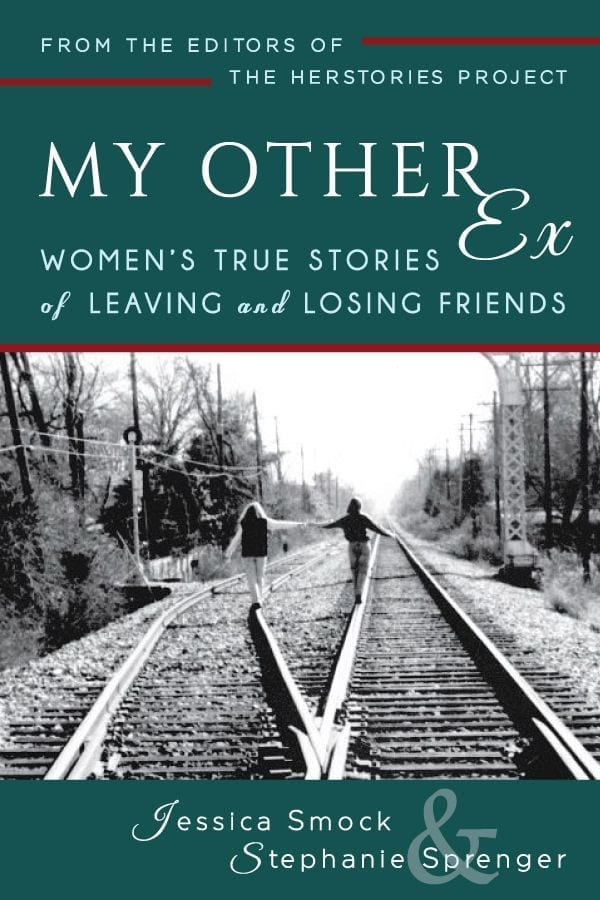 Created by The HerStories Project, this anthology features thirty-five personal stories of friendship letdowns, breakups, and reconciliations.
My favorite stories are A Letter to A by Victoria Fedden (a strong, emotional opener), The Internet Breakup by Alison Lee (one of the most gifted writers on the planet), Frenemies by Linda Wolff (a great lesson learned), and Sunshine and Storm by Katrina Wills (a great finish that allows time to reflect).
Katrina's words below hit home with me:
"My life is good and full, and I am happy. I have an adoring husband, fabulous kids, a circle of faithful, funny, and cherished friends. I learned from Jackie. She taught me many things. Perhaps the most important lesson I learned from her is this: I am alive and filled with joy and worthy of love and acceptance. Life is too short to lament what might have been. There is far too much of what comes next."
I could not agree more. As I learned, there is life beyond friendship breakups.
My Other Ex brought back a wave of memories. But none painful. There are scars, but I have healed and moved way beyond those early days.
It helped reading similar accounts of lost companionship and connecting with the stories in the book. I highly recommend picking up a copy if you have suffered the loss of friendship. My Other Ex: Women's True Stories of Leaving and Losing Friends is available now! You can also follow along on Facebook, Twitter, and Google+.