Saturday Night Live has been On. Their. Shit. this season. I don't remember the last time I watched it every week, but this has been a phenomenal time to get back to it.
Being back in front of a live audience and not having to cover an election year suits
SNL
very well.
This past week, Paul Rudd hosted the show for the fifth time, getting him inducted into the Five Timer's Club.
Unfortunately for the world, the omicron variant of the coronavirus has been grinching up the whole damn planet.
No one has been left unaffected, including the funny folks at 30 Rock. But, the show went on, with no audience and a very limited crew and cast— just Paul Rudd, Tina Fey, Tom Hanks, Michael Che, and Keenan Thompson were on stage for the live taping.
Fortunately for us, several skits had been taped ahead of time and were ready to air.
The clear leader of the pack was Christmas Socks, a
parody sketch
about a very (very) long song where a man narrates seeing a little boy try to buy socks for his mom on Christmas Eve because their pet bird has flown away.
*straightens up for my best Stefan impression*
This sketch has everything.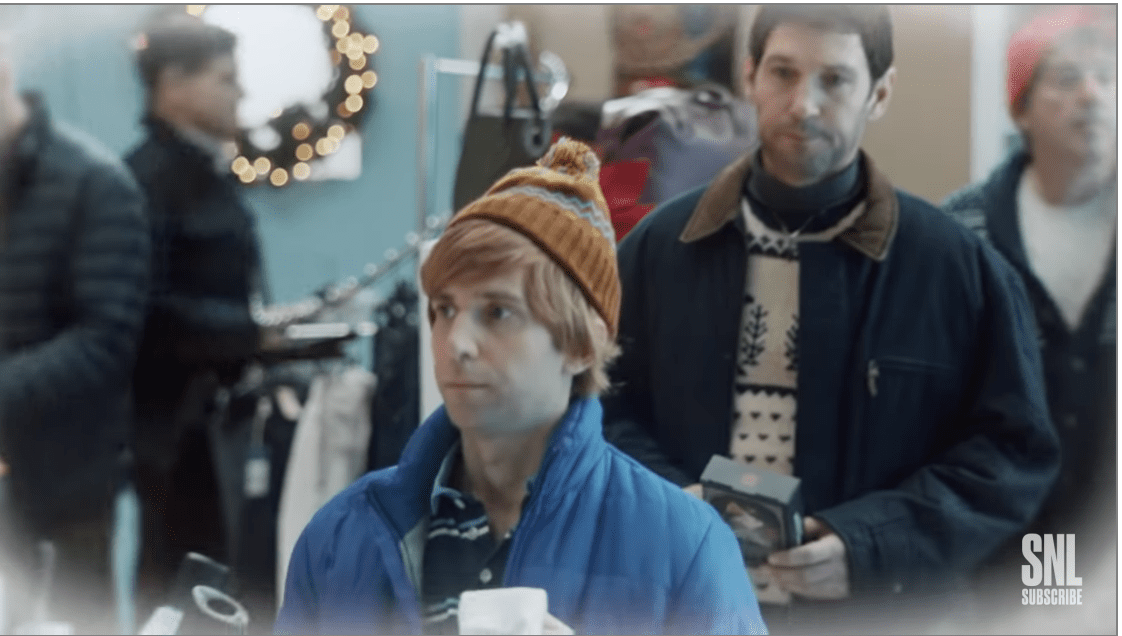 Kyle Mooney playing a 6-year-old child with a five o'clock shadow.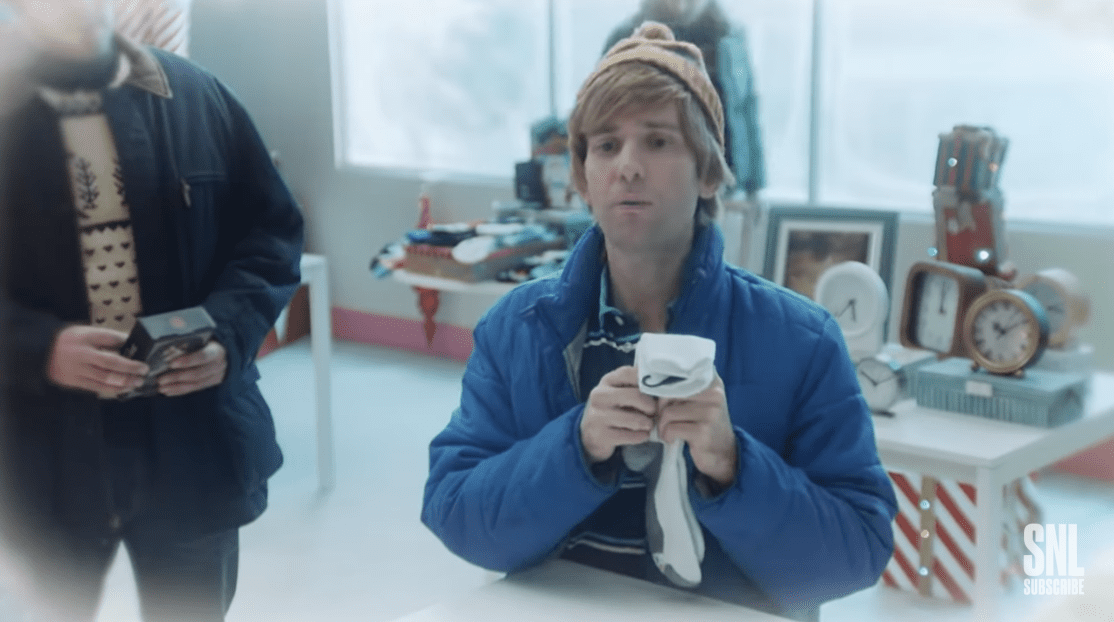 Christmas socks that are just plain white crew socks.
A bird named TJ Rocks but you can't tell if it means the bird's name is TJ and he rocks, or the bird's first name is TJ and last name is Rocks.
Paul Rudd doing a solid Christian country singer voice with a haircut that looks like he only takes his baseball cap off on special occasions.
Pointless questions about whether or not the bird talks and assertions that nonverbal birds are a "waste of a bird."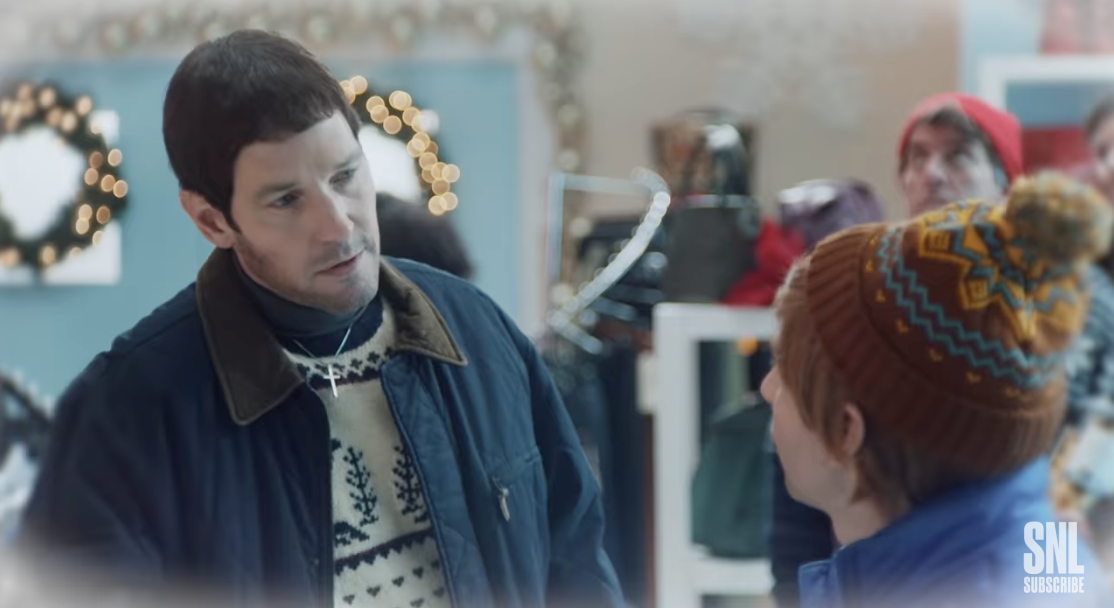 Keenan Thompson as the cashier, getting the look we all get when our kids say they have one short thing to tell us and then monologue about Minecraft for twelve minutes.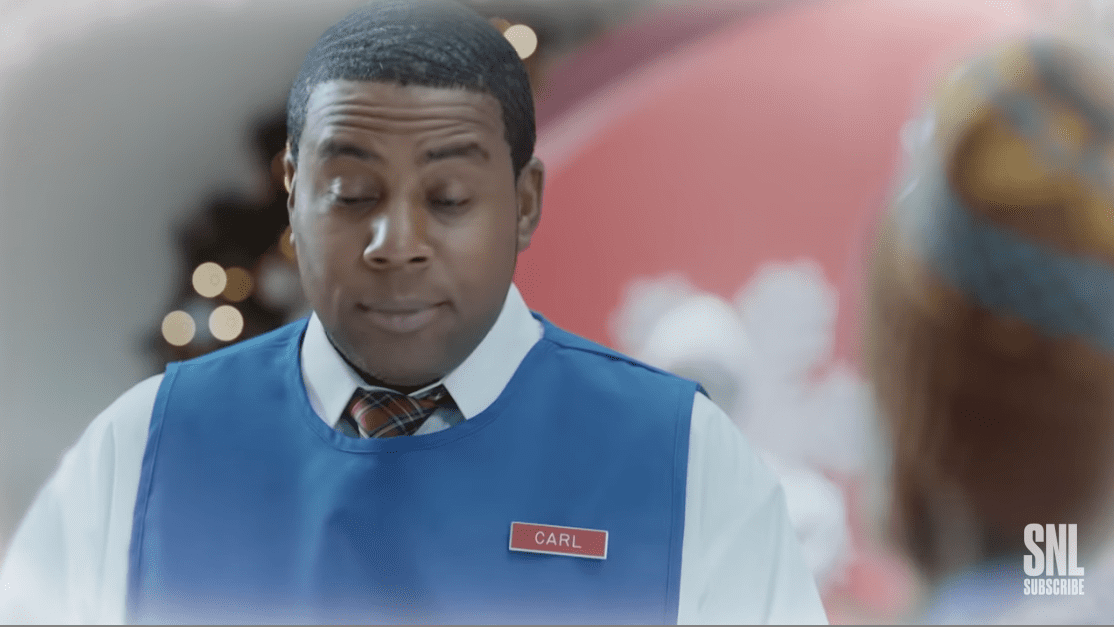 A line of increasingly irritated shoppers wanting
Paul Rudd
and the boy to talk somewhere else because they are holding up the line on Christmas Eve.
Aidy Bryant as a mom singing about how she doesn't like that grown adult Paul Rudd is her child's friend. She arrived with the news that TJ Rocks is back but delivers it in a way that would make the kid think his bird is dead.
The return of TJ Rocks that saves
Christmas
and delights with TJ Rocks' new rockabilly band.
Charlie XCX in a giant parrot suit as TJ Rocks— her only appearance on the show since she was supposed to be the musical guest but got cancelled because of all the COVID.
Paul Rudd proposing to the mom and no one actually buying the Christmas socks.
It ends with a Christmas card from the new family, including TJ Rocks. I think we stopped hearing about the socks like halfway through the song.
You know, the song where a guy sings about a dirt-covered little boy counting out change to buy shoes for his dying mother on Christmas Eve? And then the guy is the hero for buying the shoes but only after the kid begs and pleads with the cashier when he doesn't have enough loose change?
They play this shit every year. Every year.
Every year, you get violently yanked from your Mariah Carey holly jolly high when the notes from Christmas Shoes start playing.
I don't know about you guys, but I have had enough of Christmas Shoes.
Does anyone even like this song? Anyone besides scrapbooking women whose Instagram bios describe themselves as "Mother. Wife. Servant of Christ. #BossBabe ask me how to start your business and work from home!"
I ask if anyone likes the song because they made it into a movie starring Rob Lowe as the guy singing the song. I give it zero stars simply for existing.
Have I seen the movie? Of course not. Do I remember how the whole original song goes? Fuck no. Do I want to call up Jeff Bezos and scream COLLECT YOUR BITCH every time Alexa tries to sneak it in the rotation?
You bet your ass.
I would way rather have a film adaptation of Santa Baby starring the late, great Eartha Kitt where she opens lavish gifts from an old white man she will never pay actual attention to for 90 minutes, including commercial breaks.
'Christmas Socks' points out everything wrong with 'Christmas Shoes.'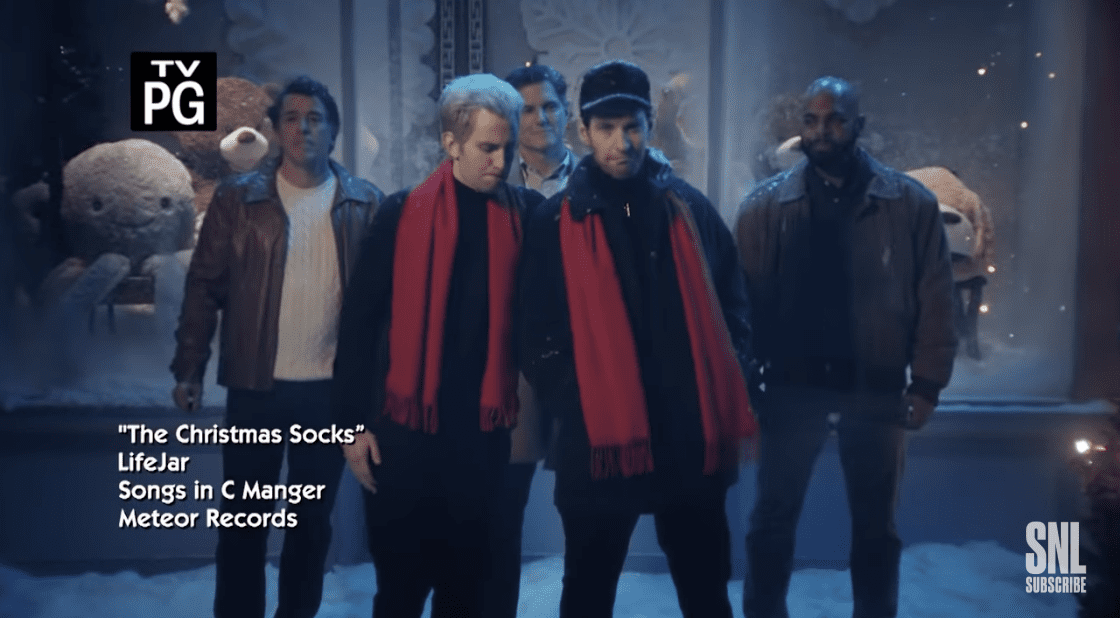 The rambling lyrics that read like a Facebook post from a guy you went to high school with who wants everyone to know about the very nice thing he totally did and would never make up.
Seriously, this song has the audacity to clock in at one half of Taylor Swift's All Too Well without spilling a single drop of celebrity gossip tea. The unmitigated nerve.
And it highlights precisely what is missing from Christmas Shoes— A rockabilly band led by a parrot.
Christmas Shoes has served its purpose I guess.
It brought us Christmas Socks.
There is no longer a use for it and I propose we take it out back and shoot it before it bums everyone the hell out again next Christmas.