One of the hardest things about having a baby is choosing the right name. HA! Just kidding, there's a lot of things that are way harder than that
Still, choosing the best name for your baby can be quite a challenge. I hope this list of the best baby names for 2021 helps you find the perfect name for your baby!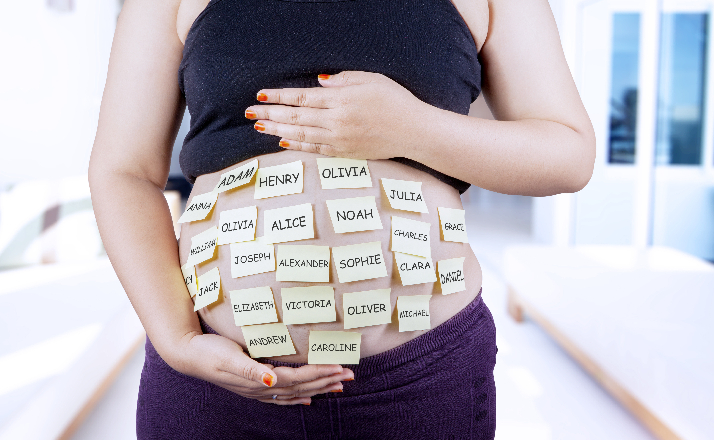 The Best Baby Names According to the Social Security Administration
The Social Security Administration (SSA) tracks all applications for social security cards. The bulk of new cards issued in a given year are for new babies born. This makes the SSA a great source for what's trending in baby names right now.
Well, not exactly now. The SSA list is actually best to measure what was trending a few months to a year ago, as the SSA only publishes its data once per year.
Here are the most popular baby boy names in the United States, according to the SSA:
Liam
Noah
Oliver
Elijah
William
James
Benjamin
Lucas
Henry
Alexander
And for the ladies?
According to the SSA, these were the top ten most popular baby girl names in the US in the past year:
Olivia
Emma
Ava
Charlotte
Sophia
Amelia
Isabella
Mia
Evelyn
Harper
What if I don't want to wait a year for the SSA's list?
A year can be a long time. If you don't want to wait for the Social Security Administration's annual update to their website, you can check out BabyCenter's list.
BabyCenter updates their list daily, so the data is a lot fresher. It's also a global site, so it will be somewhat affected by international trends and differences in name preferences.
The downside is, unlike the SSA, who can track basically every single name used in the United States in a year, BabyCenter relies on self-reported data (which makes it inherently less accurate). Still, it's a very useful tool for parents looking to gauge popular baby name trends in real time.
Of course, compilation websites aren't the only game in town when it comes to tracking the best baby names. Sometimes, popular baby names among celebrities, especially unique and well-publicized choices, can affect baby naming trends.
Popular Celebrity Baby Names from 2021
Troian Bellisario (Pretty Little Liars) and Patrick J. Adams (Suits) had a daughter they named Elliot. Unisex names have been a trend in baby names for a while and there's no indication that's slowing down.
Macauley Culkin (Home Alone, obviously!) and Brenda Song (The Social Network) named their baby boy Dakota, another name that has been used for babies of both sexes.
In probably the most famous birth of 2021, Prince Harry and Meghan Markle welcomed their baby girl, Lilibet Diana. While their daughter was named in honor of her late grandmother (Princess Diana) and Queen Elizabeth (Lilibet was the queen's nickname when she was young), I wouldn't be surprised to see either of those baby girl names moving up in the rankings in the coming years.
Finally, baby names, like so many other things, are often cyclical.
While some classics never seem to go fully out of style (here's looking at you, William), many popular baby names rise and fall –- and rise again.
You may have noticed that old-fashioned or "old man" baby names are becoming increasingly popular. In April, popular baby name website Nameberry identified Silas as the most-viewed name on their site.
This trend has also seen the rise of names like August, Atticus, and Theodore more recently.
Of course, this isn't necessarily a brand new trend. Benjamin has that classic feel (and old-man street cred, courtesy of Benjamin Franklin) and it's been ranking consistently in the Top 10 for years.
Whatever you name your baby, just know there's no true "perfect" name.
Once parents finally choose a name, it becomes the best name for their baby. The baby and the name just kind of meld together in the minds of the parents.
And if worse comes to worst, and that doesn't happen, well . . . the baby can always change his or her name when they grow up!