Choosing a name for your baby is serious business. You want to make sure you get it right. After all, your child is going to have to live with this for THE REST OF HIS LIFE.
He is going to hear it 150K times throughout his lifetime, give or take, with most of this being in his first 18 years of life as you yell it on repeat a gazillion times a day.
So you know, no pressure.
Parents try hard to come up with a name that is unique, in a desperate attempt to avoid repeating the past sins of their own parents…
(Hello all you '80s Jennifers and Jessicas and Heathers).
…But not too "yuu-neek" (X Æ A-12, I'm looking at you.)
They come up with twists on popular names, like Aydin, Dafydd, Sofiya, and Kaitelynne. Or is it Kaetlen/Kaetlyyn/Kaetlon/Kaitllon/Kaytlynn?
Or, alternatively, parents search for entirely new names altogether and get their inspiration from less, um, conventional places.
Like, say, Marvel Comics (if these superheroes actually existed); I'm talking Pilot Inspektor, Moon Unit, and Moxie CrimeFighter. (And what were these celebrity parents thinking??)
And while these names may not be your first choice for your own children they may just be the first choice for your grandchildren.
After all, according to popular baby-naming website Nameberry, names that were least common in the 1980s are now trending in the 2020s. Names like Luna and Luca. Maverick and Kennedy.
So it's safe to assume that the same will be true of future generations.
(Say hello to your future grandbaby, Diva Thin Muffin).
To give us a glimpse into the future, Nameberry just released a list of names that its experts believe are the favorites of tomorrow.
And while X Æ A-12 may not be on there, there are some interesting choices.
The editors challenged themselves to find 10 names – five girls and five boys – that could be America's next top baby names 30 years from now.
The one rule? The names had to be given to around 20 or fewer babies in 2020.
Pamela Redmond, the co-founder of Nameberry, told HuffPost:
"Our first book 'Beyond Jennifer & Jason' came out in 1988, and so we've been predicting trends since then -trends like names ending in O, nature names, unisex names – names that all came to pass.

So we challenged ourselves to do the same thing with the 2020 list.

We picked 30 years ahead because it's a generation in terms of baby names – when today's babies will be naming babies."
The team combed through existing charts and came up with a few more than the required 10. They ultimately landed on 46.
Of these, 4 names were selected by more than one editor, starting with a nod to the best-selling book series in history.
I'll give you a hint: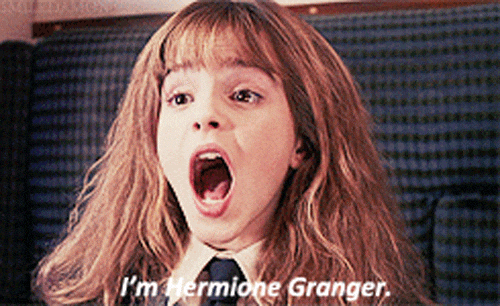 Only instead of Hermione, it's predicted to be shortened to "Ione."
Das, one of the editors who chose Ione, explained the reasoning behind the pick:
"Mythology is in and it's not going anywhere. Ione is a strong name (just overlook the story).

The Harry Potter fever generation is still having kids and if you look closely, "Ione" is a nod to the end of Hermione, another Greek name that parents are too shy to name their children with the strong Harry Potter association."
The next two names on the list have their roots in flora.
Fiora – meaning "flower or blossom", and Florian (also with the same meaning).
Followed by another "earthy" choice – Prairie. Which, according to editors, is in line with today's popular boho-inspired names.
"It's got the cute sound and boho, nature vibe of trending names like Sylvie, Birdie and Indie.

And the literary connection to Little House on the Prairie gives it the potential widespread cultural appeal of names like Harper, Atticus and Wilder."
As for some of the other options? Many of them follow a similar trend and are inspired by nature and the cosmos.
Girls:
Cosima
Iceland
Lunarose
Pixie
Riviera
Snow
Vega
Boys:
Elysian
Helix
Jupiter
Kanoa
Oakes
Tennessee
Other top picks had a more traditional feel with a bit of a modern twist.
Girls:
Dot
Franklin
Louie
Maude
Mavi
Xoe
Boys:
Barney
Clement
Hermes
Ned
Wilbur
And still others took a page out of history, Greek history, that is:
Girls:
Boys:
And if you are currently checking out the list and secretly feeling kinda disappointed that there is no mention of Kal-El or Moxie Crimefighter, there IS a nod to our favorite Marvel couple:
That's right. Wanda AND Vision both made the cut.
Only time will tell if Nameberry's predictions become fact until then, you can read more of their futuristic monikers here.