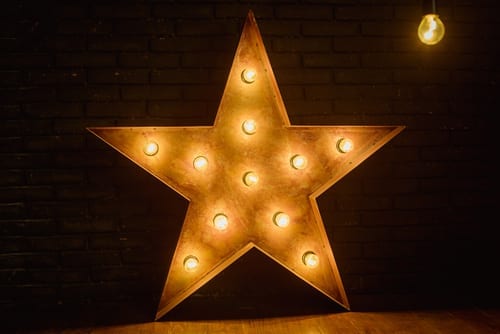 As a mom, you want to expose your kids to as many different experiences as possible. At the same time, you want to be sure whatever they are seeing or doing is age-appropriate and likely to inspire a love of learning rather than bore them to tears.
A great example of this is musical theater. You may have grown up either going to plays and musicals with your own parents, or you might have performed in some as a child or teen. Or you may have zero experience with musical theater and want your kiddo to have opportunities that you never did. No matter what your motivation is for wanting your child to go to the theater, it is important to start them off with shows that appeal to kids and won't turn them off to live performances forever. With this in mind, check out the following kid-friendly musicals that your children may actually really like.
You're a Good Man, Charlie Brown
OnStageBlog lists this show as one of the top 10 most family-friendly musicals, and for good reason. Kids love Peanuts and if they have grown up watching "A Charlie Brown Christmas" and other Charles Schulz specials, they will already know most of the characters. In this musical, the kids are played by adult actors, which many children get a kick out of, and the stories are engaging, funny and keep everyone's interest.
Wicked
If your kids have seen "The Wizard of Oz" on DVD more times than they can count, they will probably love the backstory of the famous movie. Wicked, which is ideal for kids ages 4 and up, tells the story of Elphaba, who was born with green skin, and her friend and roomie Galinda who she meets at Shiz University, A Broadway Musical Home says. Kids are sure to enjoy seeing the two women they are used to seeing as enemies as young friends, and it might even spark some discussions about friendship and fighting for what you think is right.
Anything by Disney
At any given time, chances are good a local theatre or larger national company will be performing a Disney musical. If you have a choice, you may want to go with one that your kids have already seen on the big screen; this way they will be familiar with the characters and story and they may enjoy watching as famous scenes unfold on stage. Classic examples are "Aladdin," "The Little Mermaid," "The Lion King" and "Beauty and the Beast." If you live in or near New York City or can swing a family vacation to the Big Apple, you will find plenty of live theatre experiences that are sure to be amazing. Be sure to look for tickets online before you go. This will prevent you from having to stand in long lines with your kids, and you won't have to worry about the show being sold out.
Annie
No discussion of kid-friendly musicals would be complete without a mention of "Annie." The 1977 Tony Award winner for Best Musical features plenty of actual kids in a number of roles. The story, which your children may already know, tells the tale of Annie, an orphan who is taken from her orphanage to stay at billionaire Oliver Warbucks' mansion for the holidays. Watching kids who may be close in age act and sing may not only impress and interest your own children, it may inspire them to give musical theater a try.