Like many trends, baby names go through cycles. Any 1970s Jennifers or 1980s Heathers can happily attest to that! As a baby name begins to saturate the market, so to speak, people begin looking for less common, less trendy names and many old-fashioned girl names are brought back to our attention.
That's definitely something that's been happening with baby girl names in recent years. While the Top 10 list put out by the Social Security Administration has been relatively stable (long dominated by Olivia, Emma, and the likes), a few lesser-known old-fashioned girl names have been quietly moving up the charts.
According to the Social Security Administration, these are the Top 10 most popular names for girls:
Olivia
Emma
Ava
Charlotte
Sophia
Amelia
Isabella
Mia
Evelyn
Harper
Upon looking at this list, the first thing you might notice is that many of these baby girl names are already kind of old-fashioned.
Names like Sophia, Isabella, and Charlotte were names of princesses and queens centuries ago. Evelyn was in the Top 20 in the early 1900s.
And that's true.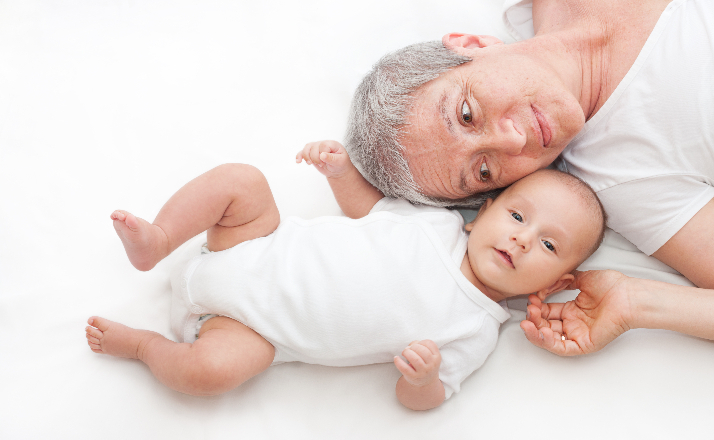 But there are other, lesser-known old-fashioned baby names for girls that have become increasingly popular in recent years.
Parents may be hesitant to give their babies many of the names from their own generation, or even from their parents' generation (unless, of course, they're deliberately naming a baby in honor of a specific person).
I mean, when is the last time you met a newborn baby named Carol, Janet, Brittany, or Heather? I'm guessing it's been a few decades.
On the other hand, parents are looking more favorably on the more old-fashioned baby girl names from their grandparents' generation (or even earlier).
If you're looking for a traditional baby girl name that hasn't recently appeared in any of the top spots, here are a few suggestions you may want to consider:
Ada
Adelaide
Alice
Annette
Audra or Audrey
Barbara
Beatrice
Belinda
Bessie
Betty
Beverly
Blanche
Bonnie
Bridget
Camilla
Celeste
Clementine
Colleen
Constance
Cordelia
Darcy
Dinah
Dolores
Dora
Doris
Dorothea or Dorothy
Esther
Esme
Faye
Flora or Florence
Greta or Gretchen
Harriet
Irene
Iris
Ivy
Judith
June
Laurel
Lena
Lilith
Linda
Lois
Lorraine
Lucille
Maeve
Maisie
Margaret
Margot
Martha
Nell or Nellie
Nora
Odette
Pauline
Roberta
Rosaline or Rosalie
Rose
Ruth
Shannon
Shirley
Yvette
Of course, you may feel that many of these suggestions, while technically old-fashioned names for girls, are still a little too current.
If you want to kick it up a notch and really throw it back, here are some uber old-fashioned girl names.
These baby girl names bring full-on grandma vibes, and families are loving it!
Agatha
Agnes
Beatrice
Bernadette
Bernice
Bertha
Beulah
Edith
Ethel
Eunice
Francine
Georgina
Gertrude
Gladys
Glenda
Helga
Henrietta
Hilda
Ingrid
Josephine
Mabel
Matilda
Maude
Mildred
Millicent
Myrtle
Olga
Pearl
Theodora
Ursula
Wilma
Winifred
Whether you feel the best baby girl names are those less common or you just want an old-fashioned name has that special vintage charm, I hope this list has given you some great ideas for what to name your baby girl!
(Don't know the sex of your baby but know you want an old-fashioned name? Definitely check out this list of old-fashioned boy names to make sure you're covered either way once baby debuts!)