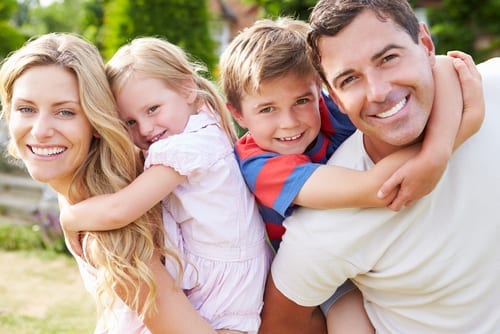 Why hit the road when you can have fun in your very own hometown? Staying home allows you the opportunity to have exciting new experiences in the day and still sleep in your own bed at night. The trick is finding those memorable events so the family forgets you are still at home. Try these fun, quirky suggestions:
Hit the Water
A staycation is a great time to squeeze in extra learning and outdoor fun. If you live near an ocean or lake, rent a motorboat and head out with fishing poles for a lesson in catch and release. If your brood is more interested in high-powered fun, rent a speedboat and go tubing. Some states require aboating license for operating motorized water crafts, so look into your region's specific regulations beforehand; however, even if your state doesn't require a license, it's a good idea to get one anyway—it's the perfect opportunity to instill water safety and responsible boating.
Movie Week
Not all families think outdoor activities are fun. Some think running a marathon sounds like the third level of hell and picnics would be great if they were indoors, away from the sun and bugs. For us, there are movies. Go to a different movie every day of the week or make it more adventurous and pick a different genre each day. Depending on time and location, you can see a movie marathon or attend a film festival. Be warned: a movie marathon staycation is only for those with a true love of film and an ironclad backside.
Triple D Tour
The Food Network show "Diners, Drive-ins, and Dives" follows host Guy Fieri around the nation as he samples the best American cuisine. Having featured nearly 800 restaurants nationwide, the show has probably visited at least a couple places near you. Take your fam on a tour of the local spots seen on the show and, for the full experience, order the same meal Guy ordered.
The Museum of General Randomness
Most large metropolitan areas have museums. For the family, they can be fun, but often times the local Natural History Museum is the stuff of educational field trips. Instead, use your staycation time to visit the weird museums. Whether they are dedicated to trains or body parts, most cities have their own local and quirky museums. In Boston, the Museum Of Bad Art is devoted to, as the name would suggest, really ugly masterpieces. Visit things to do in Boston to learn more. Burlingame, California is home to the Pez Museum which boasts more than 900 Pez dispensers. Ask your local chamber of commerce for a list of museums in your area or visit the MuseumsUSA.org directory.
Catch a Game
Even if you don't know a puck from a basketball, going to a sporting event is exciting. There is something about the cheers of a crowd that makes the heart pump. During your time home, go see all of your local teams play. Don't spectate at the big teams with the multi-million dollar stadium. Go to high school and college games. If possible, try to see less common match ups. Check out the local university's lacrosse team.
And remember that it is not the event that makes a great vacation, but the time together as a family that builds memories of adventure and happiness.